New Build Houses Are Destroying Our Countryside
They all look the same, they all have grey windows, and most of them should never have had the planning approved.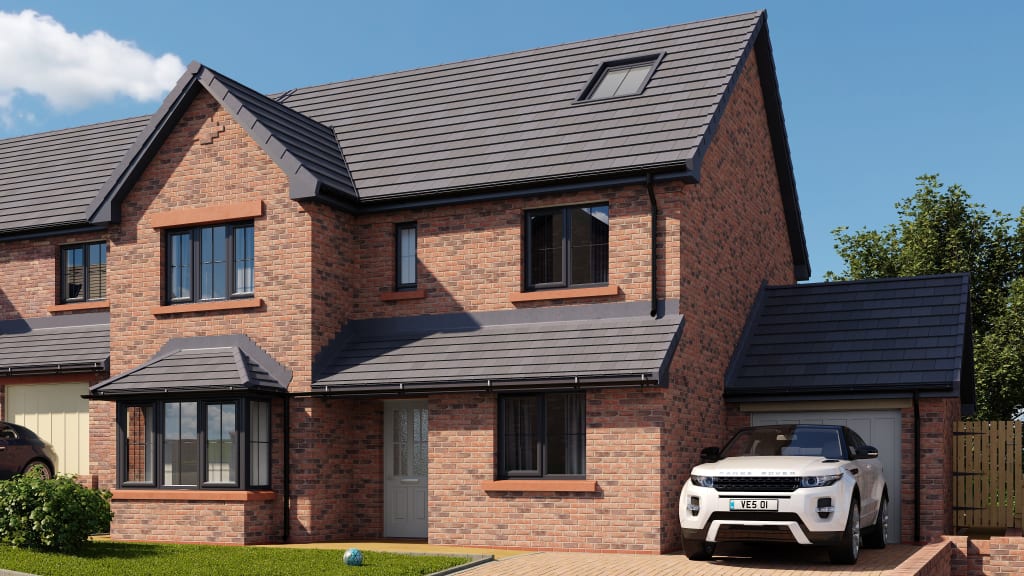 We all know one, that person that lives in a new build house, on the outskirts of a town or city, with a field in view. They wear Hunter wellies that have never been dirty, drive a brand new Range Rover with lowered suspension and road tyres and have everything 'country style' in their home.
Yet they complain when the tractors go past their new build home on the border of our countryside. They complain that the muck spreading smells, the cows are too loud, the bales of haylage and silage are too unsightly. Yet they are all too quick to tell people in the town/city that they work with that they are 'country'.
This would be a good laugh, and we do all laugh about it; however, the person here isn't the real problem, the real problem is the thousands of these grey windowed houses popping up in places that they should never have been allowed.
For some bizarre reason, wherever you go in the country, these houses all look the same. The estates all look the same, the streets all look the same. It's all a bit like the scene at the beginning of Edward Scissorhands (please watch it if you haven't).
The big issue though is the places that they are popping up. Farmers are being offered obnoxious amounts of money so that these development companies can pop up 25 'unique' country homes with 4/5 bedrooms and sell them to 'country folk' at obscene prices. So then everyone that has lived in that genuinely country area has now got to look at 25 plastic grey boxes out of their window, or from their garden, or as they drive down the road.
This on top of the fact that they are knocking down old farms where generations of families have farmed the land, they are building them right next to existing homes and farms that are being seriously devalued by not being a country home anymore, but suddenly and unwillingly becoming just another house on an estate.
Add to that as well the increased traffic, population in small local schools, doctors surgeries, etc, in small villages and it is causing more issues than the developers know about, or probably don't care about, to be honest.
Statistics say that there are around 250,000 new homes built every year in the UK, and it is rising every year as the government is aiming for that figure to be over 300,000 by 2020.
The worrying thing about these new builds though is the shockingly poor workmanship that goes into them. The housing minister himself, Kit Malthouse, has admitted that they may not last long enough as they will need to be 'ripped down and bulldozed'.
These small, poorly built houses are not just uninspired, they are also cramped, lack living space, storage space, are poorly insulated for noise and warmth and have little natural light. Clearly, home design is not one of our strong points.
The worrying thing is how the planning permission for these drab little homes is going through though? Why would you allow a developer to build 100 homes in a tiny village that only has 150 homes to start with. What happens with the school, the shop, the doctors, the road infrastructure?
Is none of this taken into account anymore by the planning authority? Or is a large chunk of cash to your local councillor enough to bypass most of the red tape? Someone can't get planning permission to build themselves a garage or a summer house in their garden but a large corporation can get planning to build 100 identical grey boxes in villages and country areas that no one wants and is against?
Something isn't right, but is it going to be too late when we don't have any countryside left because it is filled with identical houses full of Range Rover driving, Hunter welly wearing townies?
Are we going to completely lose our way of life?
I dread to think.