National Mission for Sustainable Agriculture
National Mission for Sustainable Agriculture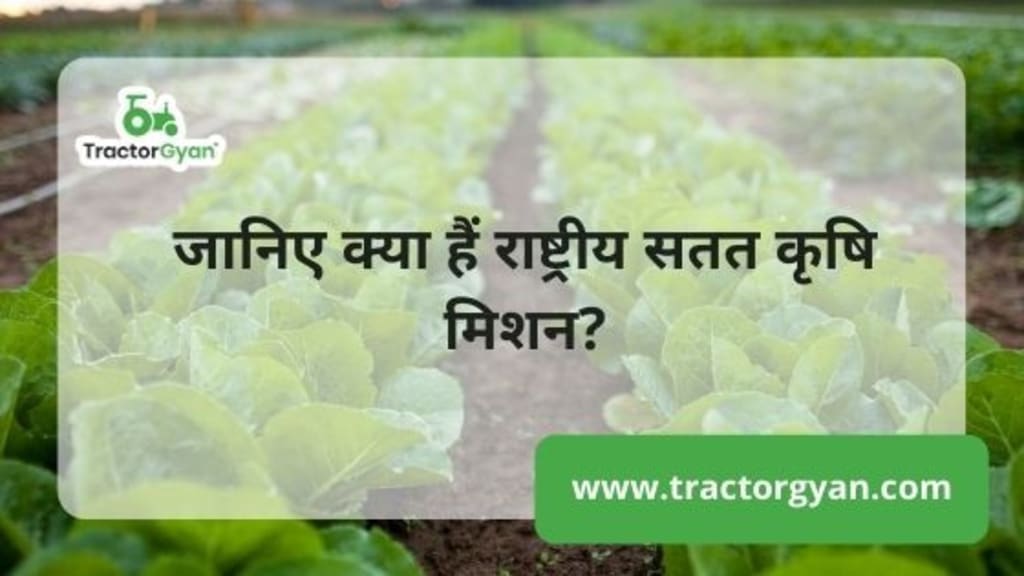 National Mission for Sustainable Agriculture (NMSA) is a part of the National Action Plan on Climate Change (NAPCC) that promotes sustainable agriculture. It aims to enhance agricultural productivity while maintaining soil health, efficient usage of water and conserving natural resources by using promoting techniques like organic farming, soil tests etc. as well as it also focuses on increasing the income of Indian farmers.
Objectives
1. To promote area-specific sustainable, more productive, and climate resistance farming.
2. To promote the practice of soil and moisture conversation techniques.
3. To encourage the farmers to adopt comprehensive soil health management practices.
4. To promote systematic water management for its proper utilization.
5. To increase the capacity of farmers and stakeholders along with other ongoing projects.
6. To improve productivity by utilization of rainfed technologies for rainfed farming in specific areas.
7. To set up a good inter and intra Departmental/Ministerial co-ordination to fulfil the objectives of NMSA.
Strategy
1. By promoting integrated and composite farming systems.
2. By promoting resource conservation technologies and techniques to tackle natural calamities
3. Encouraging the Adoption of water management techniques to effectively utilize it minimizing wastage.
4. By promoting the use of agronomic practices to improve soil quality.
5. By promoting location specific practices to be implemented after studying soil resources and creating their database.
6. By promoting location-based crop and Integrated nutrients management practices
7. By seeking professional help from institutions for developing climate change adaption and mitigation strategies.
8. By taking proper programmed action according to land capability and climatic conditions like the adoption of rainfed technologies to ensure integrated development of agriculture.
9. By asking the reputed NGOs to help in areas with limited government reach and infrastructure to implement the village level plans.
10. Finally by setting up a platform to keep a check on the implementation of these objectives and to help in maintaining the co-ordination.
Elements
o Rainfed Area Development (RAD)
It works on an area-based approach to promote natural resources conservation among farmers and help them adopt healthy techniques like composite farming, water and soil conservation techniques etc.
o Sub-Mission on Agroforestry (SMAF)
Launched in 2016-17 it encourages farmers for tree plantation along with crops on their farms to help farmers increase their income and to improve environmental and soil conditions.
o National Bamboo Mission (NBM)
It helps to prompt the cultivation of good quality and species bamboo among farmers that helps them in doubling their income.
o Soil Health Management (SHM)
It promotes healthy soil practices among farmers by encouraging techniques like organic farming, proper use of fertilizers etc and tells them location and soil specific crops to stop soil erosion and improve its condition.
o Climate Change and Sustainable Agriculture: Monitoring, Modeling and Network (CCSAMN)
It provides information related to climate change as well as its effects. It also helps in skill development and promotion of integrated farming system among farmers.
NMSA co-ordinates on various levels like district, state and national level to fulfil its objectives area specifically and make the agriculture sector of India sustainable. Stay Connected with Tractorgyan