Movie Review: 'The Mauritanian'
We should never forget what we did after 9/11 and 'The Mauritanian' is a necessary reminder.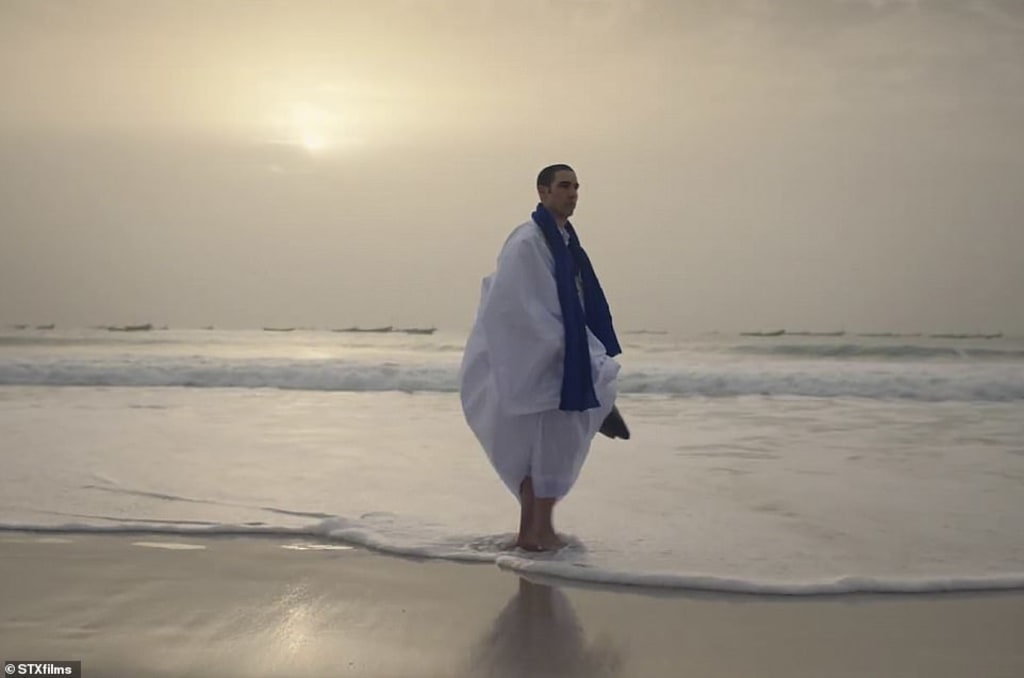 While it has slipped from the American public consciousness, the international community will likely not soon forget what America did at so-called 'Black Sites' around the globe and at the well known island prison of Guantanamo Bay. Many of us would like to put this memory out of our minds and pretend like it was not important. Movies like the new legal drama The Mauritanian refuse to allow that to happen.
The Mauritanian is the name of a book written by a man named Mahadou Salahi, played in the movie by Tahar Rahim, who fought for over a decade to be freed from American custody. What was Salahi guilty of? No one really knows, probably nothing. One time, Salahi's cousin called him using a satellite phone owned by Osama Bin Laden and when the CIA heard that, Salahi was arrested and labelled a terrorist. It would be three years before anyone outside the agency actually knew where Salahi was taken and held.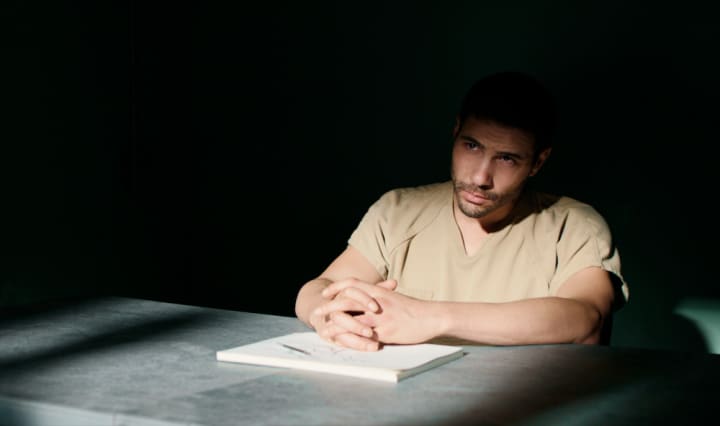 Finally, after pressure from the ACLU, America was forced to admit to holding Salahi without having charged him with a crime. A pair of ACLU lawyers, Nancy Hollander (Jodie Foster) and Teri Duncan (Shailene Woodley), were assigned as Salahi's lawyers. To meet with their client, the lawyers had to travel to Cuba, agree to give up any notes that they take during the meeting and, in order to receive information regarding their client, it would have to be vetted by someone from the Defense Department to redact any top secret data.
Here is where Salahi begins to unfold the story of his kidnapping, arrest, and torture. After being handed over to the CIA by Mauritanian authorities, Salahi was questioned by a pair of CIA interrogators who went relatively easy on him. They don't believe that the call from Bin Laden's sat-phone was an innocent conversation between Salahi and his cousin, but they are, at the very least, willing to listen to him say that.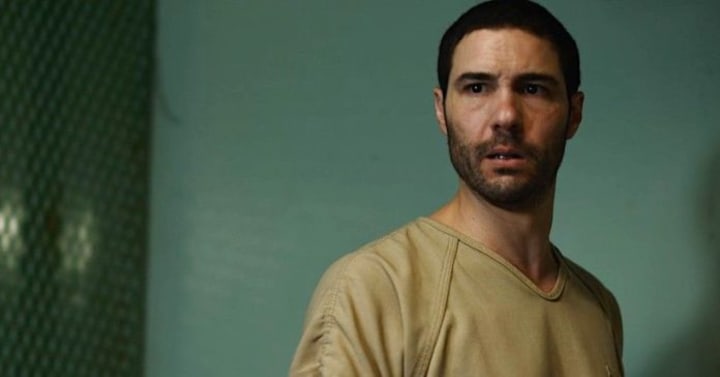 That's in stark contrast to the military interrogators who soon takeover his interrogation. The military interrogators immediately begin to torture a confession out of Salahi. They keep him awake for days on end with heavy metal music, they keep him chained standing up but with his head nearly between his knees, and they keep his cell freezing cold with no blankets and withhold even the modest comfort provided by having the Quran in his cell.
Opposing Nancy and Teri in court is a military lawyer named Col. Stuart Couch (Benedict Cumberbatch). Col Couch was chosen specifically for this case by his superior because Couch's best friend, a pilot, was the pilot of one of the planes that crashed into the World Trade Center. When Col Couch is told that Salahi is directly responsible for recruiting the terrorists on that plane, he becomes determined to get a conviction and the death penalty for Salahi.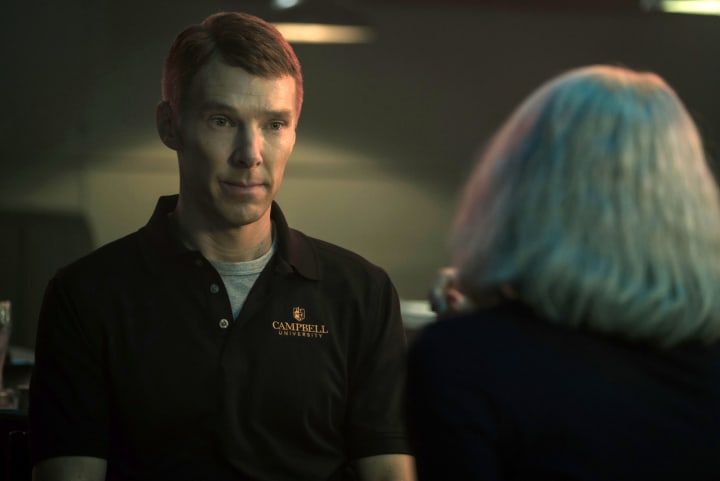 What Couch's superiors did not count on was Couch's strong dedication to the law. While he may have a personal stake in the case, he refuses to cut corners. When he is denied evidence regarding how Salahi was held without being charged and questioned without council, he demands to know why. When he discovers that the confession Salahi signed was compelled by days and weeks of torture and threats to Salahi's family, Couch questions whether he could ever take such a case to court.
Director Kevin MacDonald broke through in Hollywood as a documentarian with the exhilarating mountain climbing movie, Touching the Void. That film used remarkable recreations of mountain climbing to build toward the tragedy and triumph at the heart of that story and it was good training for his turn to narrative filmmaking. That documentarian's eye for storytelling detail is used to good effect in The Mauritanian.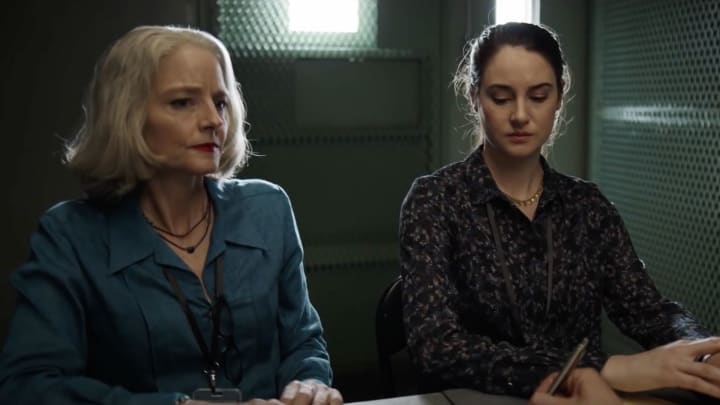 There is a journalistic quality to the way MacDonald translates Salahi's story from page to screen. He knows what parts are important and compelling, which parts are necessary for communicating Salahi's humanity to the audience while reminding us why what happened to him was wrong on a human and legal plane. September 11th was a heated moment and the rush to punish those that wronged us overcame many people. The Mauritanian smartly understands that while staying true to the conviction that 9/11 did not justify abandoning our principles.
The cast of The Mauritanian is uniformly excellent with Tahar Rahim delivering a stirring and soulful performance as Salahi. Jodie Foster's performance adds gravity to the proceedings while Shailene Woodley's relative youth adds another dimension. Then there is Benedict Cumberbatch who has the hardest performance of all. Saddled with a broad southern accent, Cumberbatch manages to overcome that by sticking closely to the innate goodness and intelligence of Couch, an unsung hero who simply believed in the principles of the law.
The Mauritanian opens in theaters nationwide on February 12, 2021.
movie review
About the author
Hello, my name is Sean Patrick He/Him, and I am a film critic and podcast host for Everyone's a Critic Movie Review Podcast. I am a voting member of the Broadcast Film Critics Association, the group behind the annual Critics Choice Awards.
Reader insights
Be the first to share your insights about this piece.
Add your insights