Making S'mores with Lindsey Graham's Political Career- Why I Donated to Jaime Harrison's U.S. Senate Campaign
There's a new Political Cartoonist on the American scene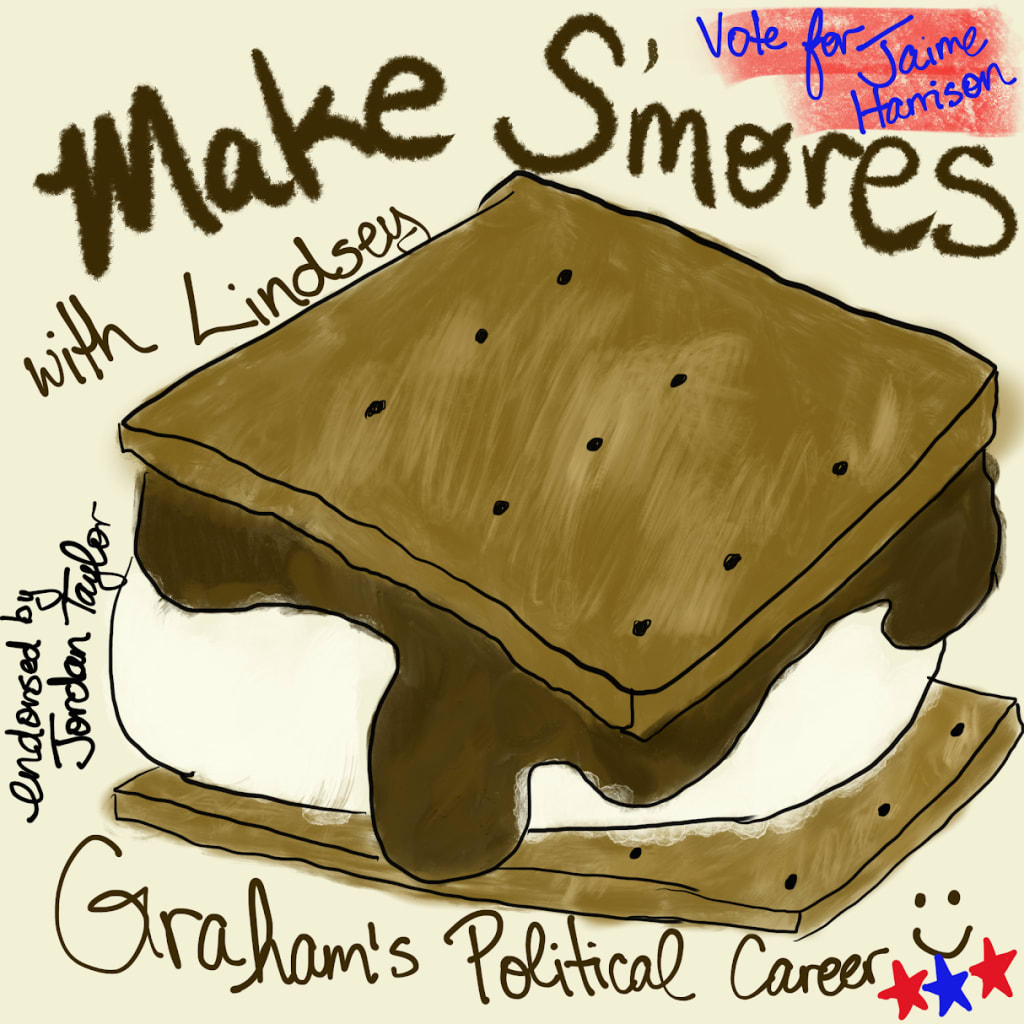 Hi, my name is Jordan Taylor. I am a Political Cartoonist and former 2016 U.S. Congressional Candidate (SC-2). This reflection is apart of the #100ReasonstoDumpTrump © series of political cartoons and essays. This also serves as my official endorsement for Jaime Harrison's campaign versus incumbent, U.S. Senator, Lindsey Graham.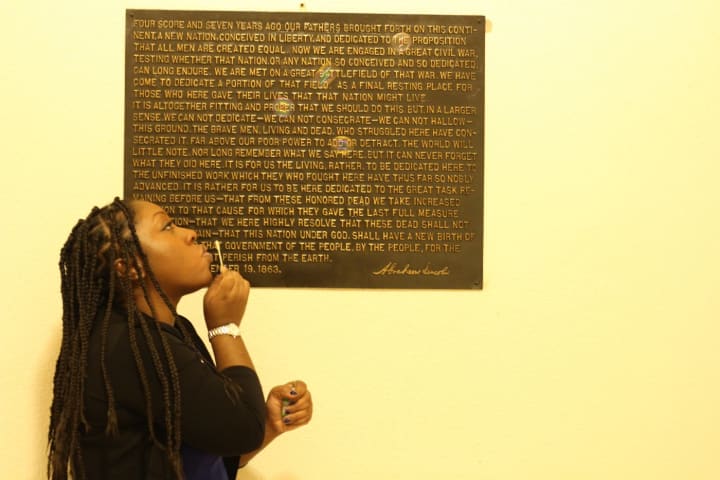 Will you please join me in helping to ELECT JAIME FOR UNITED STATES SENATE? Here are 4 Reasons Why I Just Donated to Jaime's Campaign. :
Everything I have ever known and heard about Jaime Harrison points to him being the right choice for South Carolina. We have a few things in common. Jaime is a fellow alum from my high school, Orangeburg-Wilkinson, and has been a standout persona in our community since. We also both attended Yale. Jaime graduated from Yale College, and I attended Yale Divinity from 2014–16 and did not graduate — (more on that story in an upcoming essay to be linked here). We also both previously worked for the U.S. Majority Whip James Clyburn. Jaime is highly respected in our community and has a stellar reputation for leadership, insight, and getting results for the people.
Jaime's campaign is about returning HOPE to the people of South Carolina and restoring the American Dream for people of all communities. Jaime truly is for the people. Jaime cares about bringing jobs and prosperity to South Carolina. Unlike Mr. Lindsey Graham, who cares more about flying on "Air Force One" and kissing up to President Trump than bringing economic relief to the people of my home state.
Jaime is one of my #LegallyBlack Scholars. He was one of my Facebook friends when I ran for U.S. Congress vs. Joe Wilson in 2016. Our official campaign slogan was, "We can do ALL things through God 1st, and then Google." #LegallyBlack is the brand name of my story & social media reality show detailing the campaign for U.S. Congress. A #LegallyBlack Scholar is anyone who remained on my friend's list through the election and started their own campaign or initiative to help make a difference in politics. Another one of our scholars made it to the cover of Time Magazine!
One of the main goals of the campaign was to inspire others to run for public office and see politics as not only a possibility for themselves, but also as a necessity to help close what I have coined, "The Leadership Deficit". The Leadership Deficit refers to the fact that America has a robust resource of leaders across industries and specialties, yet the path for winning a seat of power in the U.S. Congress or the Presidency is a less mapped-out destination, especially for minorities and women.
We currently do not have the numbers of women and minorities in Congress needed to bring about an agenda or change that equalizes the financial and socio-economic playing field for all Americans. This negatively and directly impacts the average American's quality of life because too many members of Congress are preoccupied with serving the needs of the 1% at the risk of the 99% and our planet. I speak more on this topic in subsequent essays. Jaime is making history for our state, and I hope that you will join me in being apart of needed progressive change.
4. Jaime supports women. Jaime listens to women and is willing to hear a person out. South Carolina has a long history of being top-ranked for domestic violence in the nation and the highest number of deaths due to domestic violence. I also do not think it is a coincidence that South Carolina has struggled with our educational rankings. Voters can trust that Jaime will invest back into the systems and infrastructure of South Carolina because he is one example of a bonafide classic American Dream story.
Jaime and the Obama coalition Democrats believe in providing women access to birth control, whereas the Republicans do not seem to care or have women as a priority in their policy or leadership plans. This is an issue in dating that costs money. Birth control that is not covered by insurance can cost anywhere from $100+. Then the conversation comes to the point where a woman has to now worry about who is responsible for this cost, her or the guy she is dating. More details of those conversations on the #LegallyBlack Podcast, launching this Spring 2020. Yes, I created the idea 1st — although there are many copycats and band-wagoners out there on the internet. God bless them, and we have a story to finish telling!
All political views expressed are strictly my own and do not necessarily reflect those of any of my affiliate organizations. I act as an independent thinker and was not asked by any campaign to publish my opinions. You are invited to follow me on Instagram at IvySouthernbelle89 (Jordan Taylor) to see more of the #100ReasonstoDumpTrump series and follow the journey to Election Day 2020. *Photo credits to Yocular Images
politicians
About the author
Jordan Taylor (formerly Jordan Hasty) is an aspiring Business PhD and is 30 years young.
2011 AB Dartmouth College
Yale Divinity Alumna 2014-2016 (NDH)
Harvard Business School Online
2019 CORE Certificate
2020 Disruptive Strategy Certificate
Reader insights
Be the first to share your insights about this piece.
Add your insights