Immigration to UK: A Simple Guide for Expats
United Kingdom Immigration Services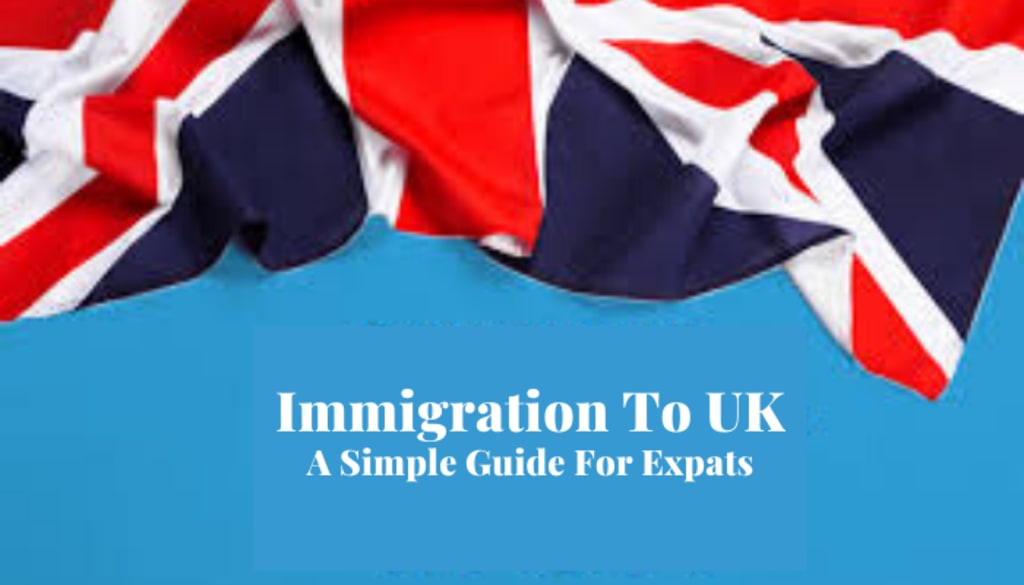 There are so many reasons to actually migrate to the UK if you reside in India and want to change the course of your life. Your future will be bright enough with good salary packages and a stable lifestyle if you move to a first world country like the UK. However, the procedure of immigrating to the UK won't be as easy as it seems, especially if you are planning for immigration to UK from India. You need some points to get covered first, along with some major documents, which will clearly make up for the best immigration help now.
Get familiar with the visa options that the UK has to offer:
UK offers multiple visas to Indians, right from the one with temporary travel to that of more permanent relocation. The government website of the UK is one useful tool, which is definitely going to help you figure out more about the visa you are eligible for and the documents needed for applying. Almost everyone who is planning to immigrate to UK might have a visa of any kind and most of these visas are mainly dependent on where you are actually migrating from and intentions for moving to the UK.
After you have properly determined the right visa for you, you can apply for it online. Or you might want to just enlist the help of any of the third party based migration services.
There are times when you are actually eligible to apply for any permanent settlement in the UK, especially if you have already claimed as a refugee under any humanitarian protection. Or, you are further eligible if your family lives in the UK and you are planning to reunite with them. Consulting the settlement section from the UK is one to help you get necessary information for application.
If you aim to apply for a visa just to stay in the UK for a period longer than 6 months, then you will end up receiving a biometric residence permit. It will state the visa conditions that you have to work with and about your national Insurance number.
Always remember that a visa will definitely take some time to process. So, be sure to get several months in hand between applying for the visa and your move.
Citizen rights for you to understand:
There are so many rules allotted for citizens of every country with India being one of them. You need to follow those rules under United Kingdom immigration services right now if you don't want to face any kind of issue later when you are asking for a visa to immigrate to the UK as an expat. You have every right to live if you are actually a citizen of a Commonwealth area.
There is no need for you as Indian citizens to show a certificate of entitlement for applying for some future benefits. The only issue remains with the EU citizens, but India fortunately does not fall under this bracket. So, there is no such major issue that Indian citizens might face while focusing on the UK visa prospect and trying to immigrate to this place.
Have to sometimes enroll in educational institution:
Student visas are really quite common for you to get but that comes with few restrictions. It is always assumed that your time as a student in the UK will not be infinite. So, most of the time, students get a month to reside in the UK before beginning time as student and for four months, after the course is complete.
There are General Visas under Tier 4 available, which are designed to help students over age of 16 to be enrolled in this tier sponsored institution just to reside in the UK for a span of four months only, even after completing the study.
There is another Tier 4 visa available for child. It helps children, between the age of 4 and 17 who are actually enrolled in educational institution to just reside in the UK with proper consent of the guardian or parent.
Working after reaching out to the UK:
If you are planning to move to the UK as an expat, then you better be prepared for the work, which you can apply for as you need to sustain yourself. You will come across updated working list from the Government website.
It is easier for you to know that the UK is mainly looking out for medical practitioners, scientists, science teachers, chefs, and engineers. It is easier for you to find some vacancies in the retail or hospital sector. However, there are some chances of you procuring sponsorship from an employer for a job like this one.
Once you have decided to work in the UK, there are few things that you need to be aware of. Most of the UK companies will have specified hierarchies in place where managers will be in high charge of employees and might take jobs seriously. Playing the role of the proper manager means you are communicating proactively with employees and leading a team to increase efficiency.
UK companies value teamwork a lot and it is vital for the coworkers to form major bonds at work and then go out for the drinks after work. People, over here, are easygoing and then will be quite inclusive. With most of the major roles, it might takes some time for the other workers to know you well; but in some weeks, you will make new friends.