GiveDirectly: How They Promote Change with Cash
The Concept of Promoting Change Directly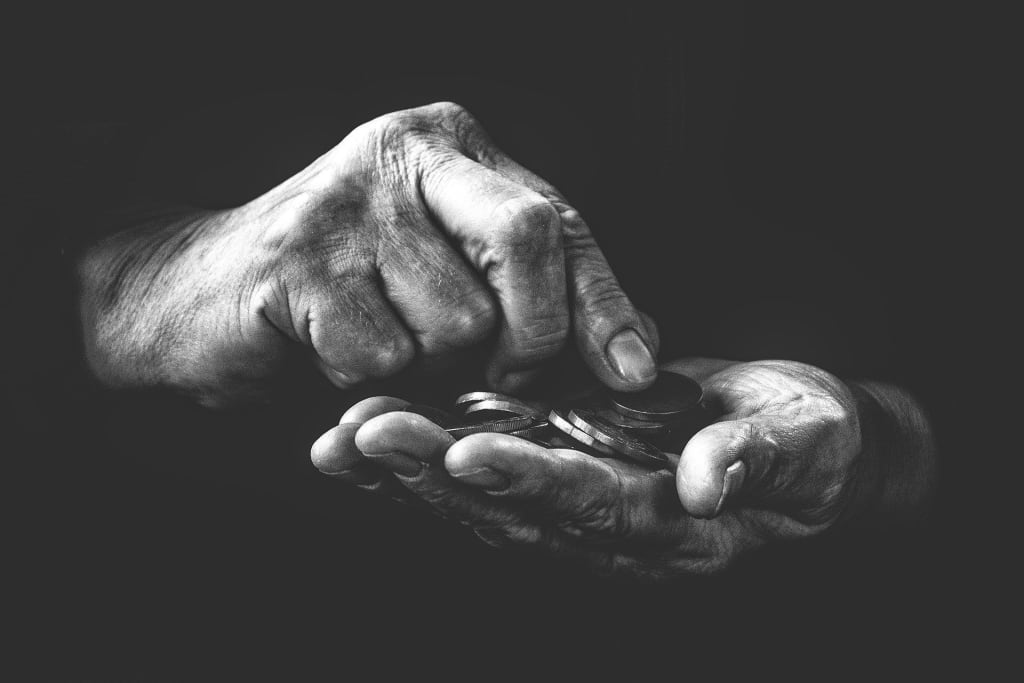 How do we promote change? How do we promote change on a global scale? Especially when it comes to something as ambiguous yet dynamic as poverty. Countries have researched the general sources of global extreme poverty in their nations, but for individuals, day to day distinctive issues can be harder to aid.
GiveDirectly had an idea, instead of giving goods and infrastructure to communities, they'd offer unconditional cash transfers to let the recipients make the choices.
"This value is core to GiveDirectly's identity as the first organization exclusively devoted to putting the poor in control of how aid money is spent."
Organizations tend to answer the idea of poverty for what it creates; a lack of food, water, shelter, safety, clothes, education, technology, medicine, etc. These solutions have helped vast populations of impoverished people all around the globe. Donations of nourishment, medical assistance, shelters, safety, and irrigation have scathed off death and malnourishment, while education and technology have assisted groups in furthering themselves and their communities. Unfortunately, these remarkable efforts have not completely diminished poverty.
GiveDirectly's idea is to give dignity and empowerment to the individuals who the organization helps. It is, to a great extent, the structure of traditional global poverty charity. Donors donate through the organization to benefit that global poverty, the only switch-up is that funding goes straight into the pocketbooks of those who receive it. It allows them to have an opinion on global aid and to pinpoint the personal effects that poverty has on them and their families.
The process goes like this; publicly available data is collected about communities, then staff members are sent door to door to further this data collection while enrolling individuals; the criteria for each recipient are different based upon the community they live within. The individuals are audited by independent checkmarks the organization has created to make sure the money doesn't go in unethical directions like paying off bribes. $1000 is transferred to each verified household, a year's budget, electronically through SMS alerts. The recipient picks up their cash at a local mobile money agent or the closest town.
Customer service is also a large part of the charity which is used for receipt verification of funds and flagged issues. They offer an inbound hotline and sometimes do personal visits.
They offer this basic income program for East African countries: Rwanda, Kenya, and Uganda. Understanding the demographic further a program was created to donate to long term refugees since in 2016 Uganda took in more refugees than any other country. They also offer disaster relief donations, specifically now Hurricane Dorian relief.
Their page offers GDLive, which is a newsfeed that readers can sign up for unfiltered and unedited stories of those who are receiving cash donations through the organization. The inclusion of this has vast importance in the fact that it allows those who may be thinking about donating be presented with the fulfillment and positivity that they can create within the world. A user can choose to follow a specific person's story as well. They let the true-life stories market for them
If these heartwarming stories don't turn a reader into a donor, they also offer evidence they collect through collaborations with researchers to properly measure the impact of direct cash donations and answer design questions. Nonexperimental small studies are also used to gain insight on what recipients do with the cash and the improvement of the charity. Studies are announced before data is collected and reported to create transparency for their donors, recipients, and readers.
This grand idea was once a small giving circle produced by friends: Paul Niehaus, Michael Faye, Rohit Wanchoo, and Jeremy Shapiro, Harvard and MIT students who were researching philanthropy. 2012 they formalized the organization and in Dec 2012 they received a $2.4M Global Impact Award from Google. In August 2014 they also received a grant from Good Ventures. The final vision came to fortition when they announced their initiative to test universal basic income in April 2016 using $3M. It formally launched in Nov 2017 and will be ongoing for 12 years. They also utilized their model that year in the United States by distributing cash loaded debit cards to Hurricane Harvey victims in Rose City, Texas.
Like any other charity organization, their solution is not the only one. The sources of global poverty are complex issues that countries are trying to comprehend, but those who are just barely surviving are not on pause. They need help and innovation now. GiveDirectly is another organization just trying to take a step closer to annihilating extreme poverty.