Ghana & Uganda Homosexuality Trumps Gun Violence, Death, Crime and Poverty
Poverty, violence, death and economic hardships while chasing homosexuals in their two countries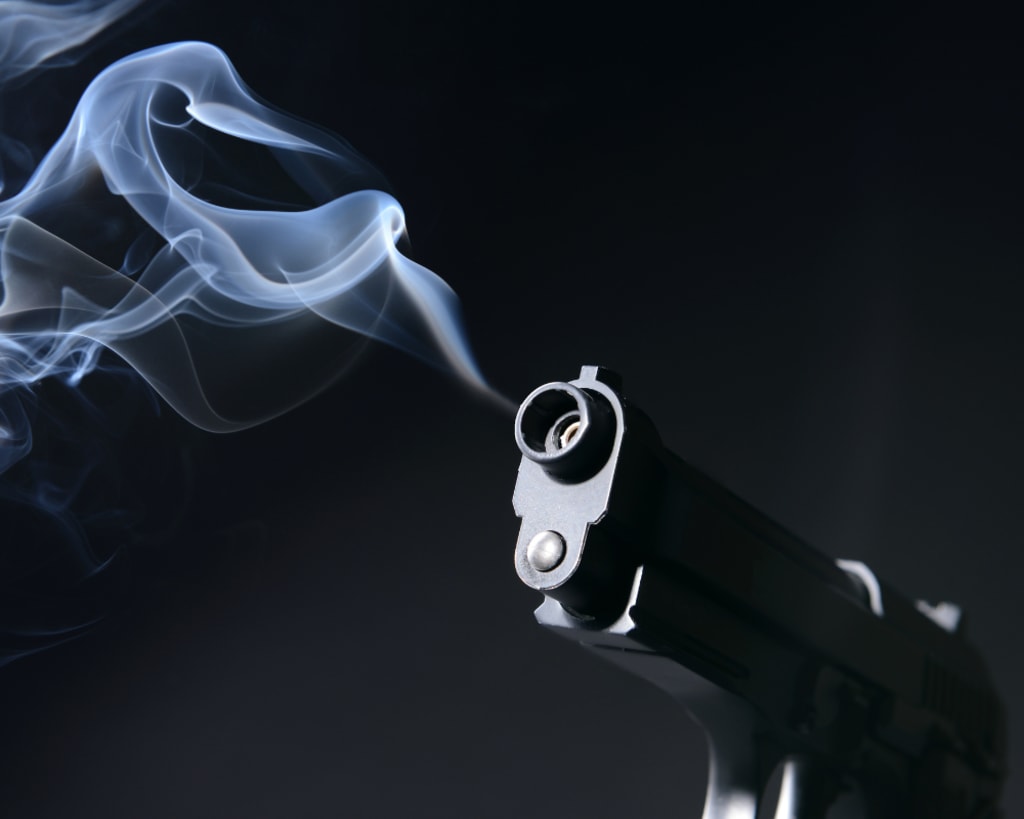 Created by Author Using Canva
Monday, 15 May 2023
By: TB Obwoge
Uganda morning news was a discussion about the rising gun violence in the country. After several public shootings and murders in the country, Ugandans were saying, "at least it's not as bad as South Africa!" As if those were comforting words.
Recently in Uganda there has been several shooting deaths, one of a government official by his own body guard. The body guard was also a soldier, who later took his own life with the same gun used to kill Charles Engola.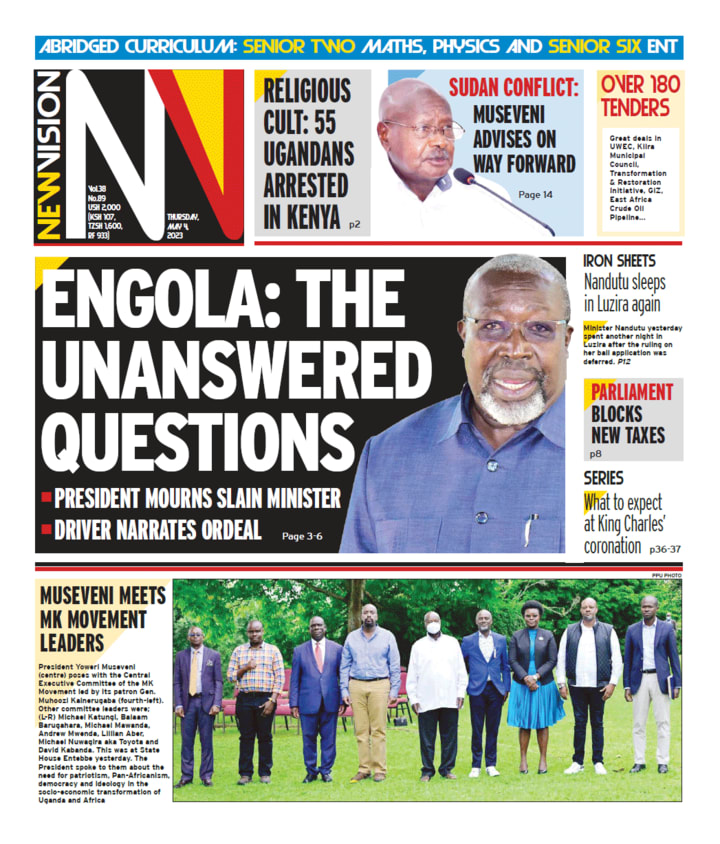 Within days of that a vlogger Isma Olaxes was shot dead in a car, he had recently made comments which were critical of the death of Charles Engola. Soon afterwards an Asian man was shot & killed by a Ugandan police officer.
The police officer was found hiding in Kenya and arrested. So far there he hasn't issued a statement for why he murdered the man.
As some Ugandans are claiming poor wages are the reasons behind police officers taking part in acts of crime. The gun violence in both countries isn't common practice, however it has been increasing over the last year or more.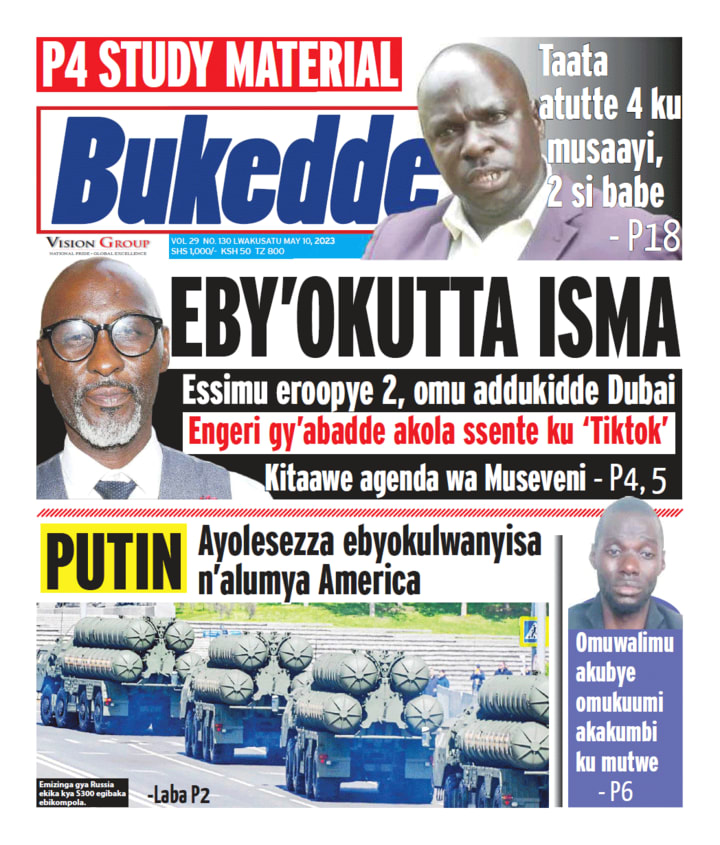 All while working to pass a strict anti-LGTBQ bill in Uganda, the same is happening across the continent in West Africa as Ghana is working on a harsh bill. While both countries are experiences higher than normal gun violence, murder of women (femicide) and death.
With 5 women in Ghana being murdered by their lovers or husbands, in some of the most brutal ways imaginable.
As 9 school children who drowned were laid to rest in Ghana, a 51-year-0ld man was shot to death.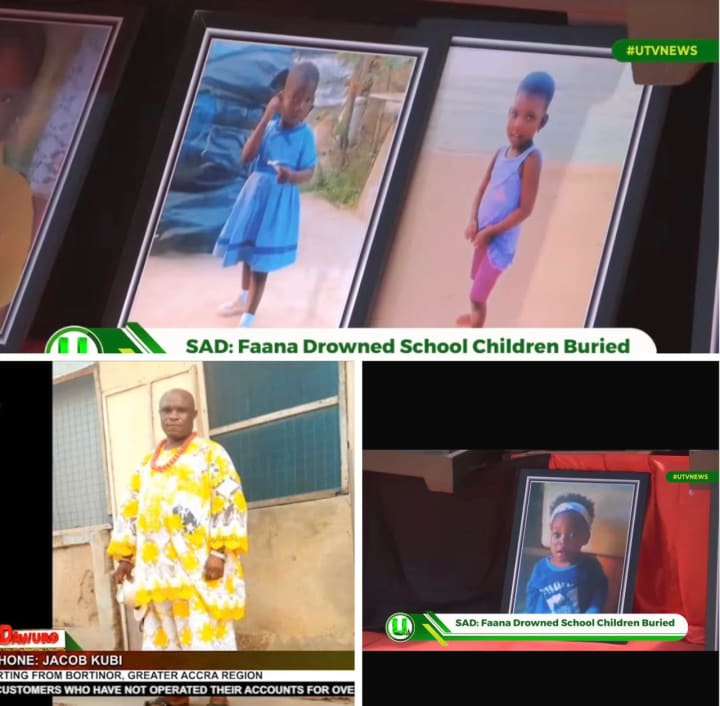 Women being murdered left and right, 1 woman shot in the face by a Ghana police officer, the second killed with a machete for filing for divorce, her father cut up & sent to the hospital. 
Another woman poisoned to death, another woman beaten to death by her boyfriend with stone blocks. A fifth woman burned to death by a pastor with holy oil. All within three-weeks time.
Recently in Ghana there has been violent rhetoric over the elections, as well as arrests made for some damaged vehicles and violence in the country over the upcoming elections.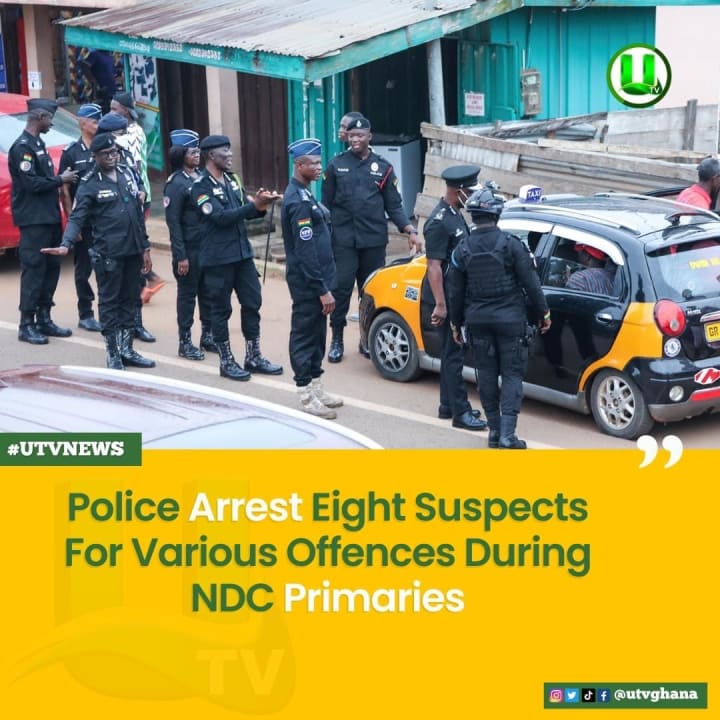 In Tamale, Ghana a radio host was beaten by 2 men who stormed into his studio. Unhappy with some political comments he made, the pair hit him and threatened his life. He was not only live on air via the radio, the entire incident was captured live on camera.
The two men were later captured and arrested.
Ghanian men are known for being physically abusive to their women, yet another claim they lay at the feet of Nigerians. However it is common practice, women often don't report such cases of abuse. One Ghanian woman even took to social media proclaiming your only a 'side chick' if your man doesn't beat you.
On social media a Ghanian women told others that if their man doesn't beat them, then they're a 'side chick'. Her viral video was shared several times on multiple platforms.
The media in both countries continue to stoke the flames of homophobia, instead of addressing the issues in which can be fixed in both countries. Starting with life jackets on boats in Ghana, as this is the second such drowning incident where children died.
Please note in no way is domestic violence acceptable at any time, please contact your local officials to report incidents of violence towards you or anyone you know?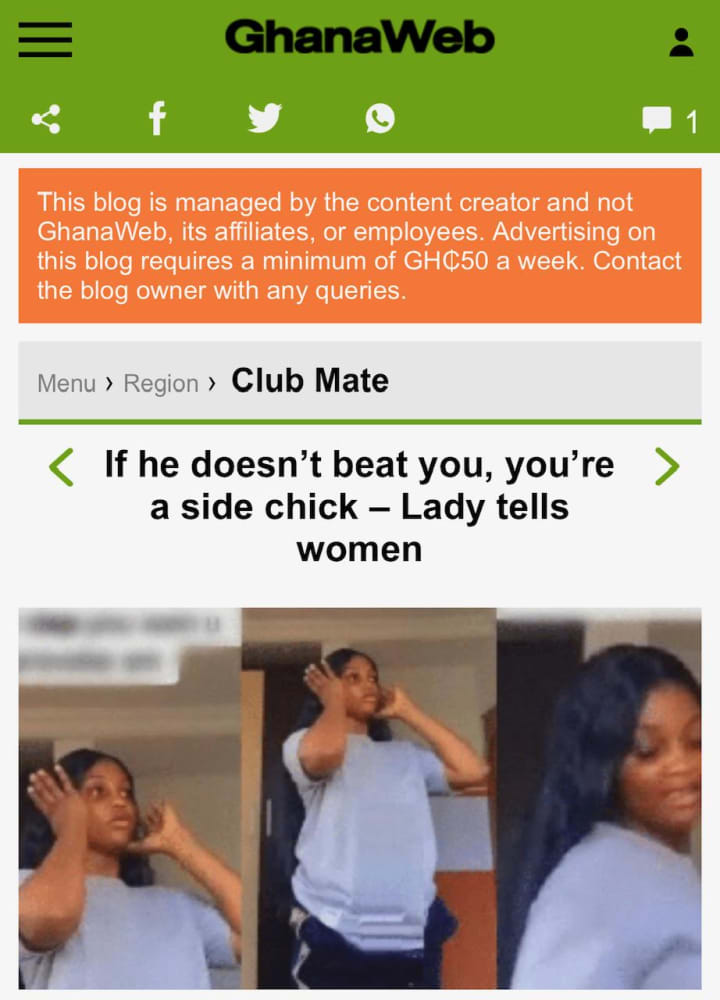 Thank you for reading 🙏🏽 Please consider buying a coffee for Lacey's House efforts in Gender Equality & Children's Rights.
©️TB Obwoge 2023 All Rights Reserved
About the Creator
I'm the president of a nonprofit. I've lived in 3 countries, I love to travel, take photos and help children and women around the world! One day I pray an end to Child Marriages, Rape and a start to equal Education for ALL children 🙏🏽
Reader insights
Be the first to share your insights about this piece.
Add your insights