Follow the Money
A new political farce.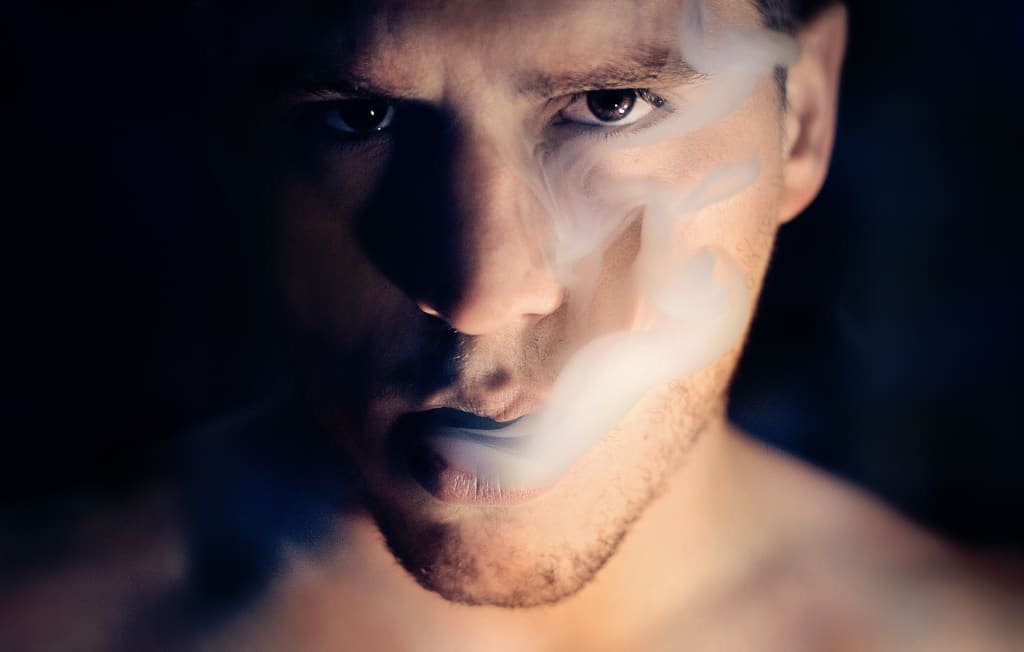 If you didn't know, the term "follow the money" was popularized in the motion picture "All the President's Men," and it suggests a money trail or major corruption scheme within politics.
My advice to everyone who is watching the biggest story to ever hit anywhere unfold, is keep your eyes on the money. In fact, I predict the investigation linking Trump and his cohorts to Russia will turn out to be the biggest pile of shit to hit the political fan in modern times, and perhaps ever.
Being a fiction writer among other things, here is the beginning of a future fictional work on the Russian Connection:
The year is 2008. Our hero is sitting at his desk in Trump Towers.
"As he sits hunched over a barrel of Kentucky Fried Chicken, he realizes he is deeply worried that many of his businesses are going bankrupt. He has already had the shit kicked out of him by most American banks who have turned down his requests for additional loans.
Fucking depressing, he thinks. He is trying to follow in his father's footsteps and now these motherfuckers are blocking him every step of the way.
He leans back in his chair and looks out of the window at a rather bleak New York afternoon picking at his fingernails. There are bits of the Colonel's famous batter still lodged underneath them. What to do, he thinks, what the fuck to do now.
The good news is Dimitry–one of the Russian money launderers he is renting an apartment to–has recently called him. There has been a suggestion during the course of their conversation that Dimitry might be able to swing some loans from Russian banks. According to Dimitry, Putin himself might even agree to personally secure them.
But "what's the deal," he thinks as he continues to stare out the window, "I need to know what the fucking deal is."
Here's the deal: a six-acre Palm Beach mansion property Trump sold after the above conversation in 2008 for $95 million to Russian fertilizer billionaire Dmitry Rybolovlev, which he has never lived in.
Yup folks–real life is often stranger than fiction and this President and his cohorts will prove this to be so over and over again.
Trump sold that six-acre Palm Beach mansion property in 2008 for $95 million to Russian fertilizer billionaire Dmitry Rybolovlev.
Through the Panama Paper leaks, it became public knowledge that Rybolovlev had hidden more than $2 billion offshore from his wife before their divorce.
Where are Trump's tax returns, and why haven't we seen them? That's the real story here — follow his money. Through his massive smoke screen of lies, tweets, wire taps, misogyny, bigotry, Arnold Schwarzenegger baiting and all the rest of his bullshit, it is in those tax returns, as William Shakespeare said, "w(t)herein lies the rub" (that's where the obstacle is).
•••
My novel progresses rapidly from 2008, where we found our hero sitting in Trump Towers wondering what the "real deal" with Putin was, to 2009 when Barack Obama has taken over the Presidency from George Bush.
Trump is currently at Ocean Trails Golf Club in Rancho Palos Verdes which he has recently purchased, waiting on news about a $12 million loan he is expecting from Russia to save him from bankruptcy.
He's had a bad early morning on the golf course. It's messed up his mood and furthermore, he's just eaten what he would call a shitty late breakfast. His wife has put him on a diet so he can't scarf down the customary twelve rashers of bacon and mound of greasy sausages he so loves.
Meanwhile back at the Kremlin, his new BFF Putin has finally concluded that with the election of "the weak, flexible Obama," the time is right to create a final solution to the West. He's still furious about the fall of the Soviet Union. It's a fuse that lies like a coiled snake inside him, that's waited for many years to catch fire.
He talks loudly to himself as he slowly and carefully paces the room:
"Those motherfuckers have had it coming baby, for a long time now. I'm going to pit those weak Western dogs against each other. I'm going to break fucking America right down the middle. Russia and China baby, that's how it's going to be — bringing food and other shit to the world. Our fucking military dominating everyone and everything again."
He realizes as he speaks he's loosing his cool, he's getting excited, which is unusual for him. He's strides around the room striking the walls, hitting his desk, pounding his chest.
As he triumphantly reaches the window of his office, which overlooks the Krasnopresneskaya embankment, his phone rings and he picks it up roughly, dropping it before he manages to pin it successfully between his left shoulder and ear, and shouts:
"Da."
Oh it's that big stupid fish I've been throwing bait to for a few years now, he thinks. The one with not much between the ears. Now to have a little fun with him I guess, calm myself down,
He throws himself into his chair and slings his legs onto the desk in front of him, as he speaks more softly into the phone.
"No problem, my good American friend, we can make sure that the money gets to you soon. We'll send it through legit western banks so it'll be hard for your CIA to track down. No one will know where it's coming from. This, I can assure you is what we do best."
That and poisoning our enemies, he thinks, smiling to himself.
As he continues to talk, his mind spins:
"My god–why don't I encourage this fucking idiot to run for President in four, maybe eight, years. Hmm...I'll need eight so we can make fail-safe plans, avoid suspicion, corrupt him completely, gather the materials we need to blackmail him. All the stuff we're really good at. He'll be my butt boy, my ultimate covert weapon, my legacy, and my love letter to the West."
As soon as he finishes his conversation, he picks up the phone and calls his buddy President Medvedev.
"Dimitry, I have a plan — open a new file, call it From Russia With Love."
And so Putin begins to lay the groundwork for a Trump Presidency right after Obama is inaugurated in 2009.
Stay tuned for more excerpts from this new work of fiction (NOT) as the Comey investigation unfolds.
If you're a fiction reader, however, please do take the time to check out Jamie Flook's review of my new book for The Humanist. The Burning Years, unfortunately, is not 'stranger than fiction' like the above excerpts; it addresses what the effects of climate change will be on our world. Meet my bio-engineered human, Inanna, who graces the cover below, and who perhaps is what evolution has decreed we must become to survive.
literature
fact or fiction
trump
corruption

Felicity Harley
Felicity Harley is a polished public speaker, published journalist, and writer. Along with her career as a nonprofit executive, she served for twenty years on the board of Curbstone Press, an internationally recognized publishing house.
See all posts by Felicity Harley →