First-Ever Black District Attorney in Kansas Speaks Out on Systemic Attacks Against Him
Wyandotte County, Kansas District Attorney Mark A. Dupree, Sr. fires back at local establishment critics who seek to sabotage his re-election.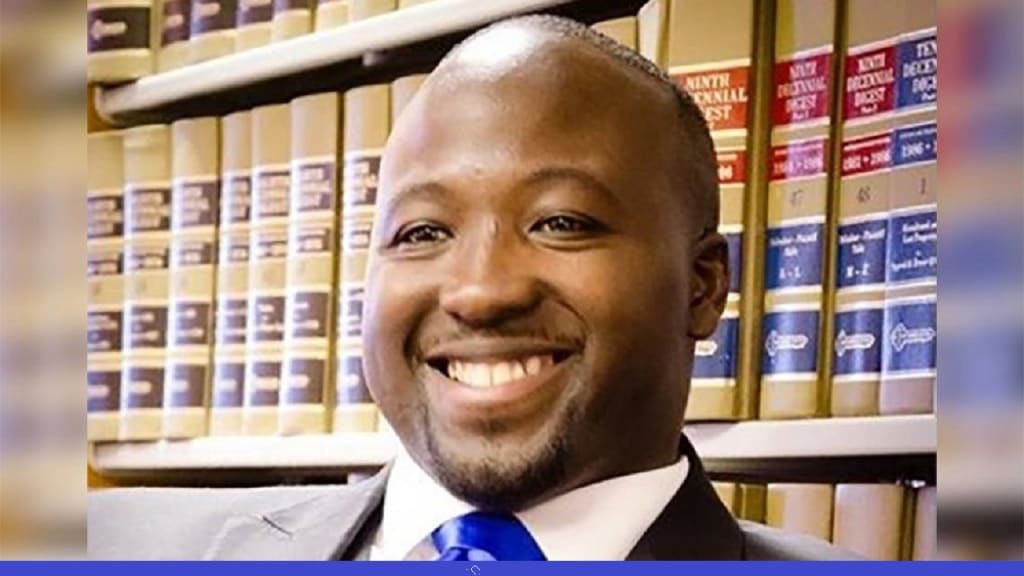 Photo credits: Mark A. Dupree, Sr./The Kansas City Star
After the closing of Election Day on November 8, 2016, voters in the U.S. state of Kansas made history by electing the first-ever black District Attorney in the state's 29th judicial division.
At the age of only 35, Mark A. Dupree, Sr. (pictured) of Kansas City, Kansas became the first black person in an entire state's historical existence to become a District Attorney. Since winning his historic public title, Dupree is now the top law enforcement official in the Kansas County of Wyandotte. Kansas officially became a U.S. state in 1861.
During the time of Dupree's victorious ascension into the history books, I was serving as a political appointee on a special advisory board for the Unified Government of Wyandotte County and Kansas City, Kansas. I was also a member of the official Board of Canvassers that finalized the public's votes on behalf of the Wyandotte County, Kansas Election Office.
As a publicly-elected Ward/Precinct Captain for my former political party's central committee, I took part in my city precinct's get-out-the-vote campaign, which helped Dupree and others win their municipal offices. Dupree and I met the year before when he was still a defense attorney. He was campaigning for the position of Treasurer within Wyandotte County's Democratic Central Committee.
At that time, the future elected prosecutor suggested great ways that the Central Committee could implement in order to revise its bylaws, which was a prioritized issue on its agenda in 2015. Dupree, 38, and I are the same age and were both born in mid-autumn of 1981. However, he is a lifelong resident of Kansas City, Kansas. I had been raised there since the late 1980s. My original city of birth is Portsmouth, Virginia. I moved to my current city (Everett, Washington) in early 2017.
I am currently a private citizen who is registered as an independent voter in the county of Snohomish, Washington. However, I have kept a watchful eye on the local political atmosphere in my former county of residency. I have paid close attention to the race-based challenges facing the county's black residents and the local government system's level of accountability.
As a former elected and appointed official who had a civic responsibility to uphold in the Kansas City Metro Area, I am proud to have taken part in the political process that fairly elected Dupree. His first elected term as the District Attorney of Wyandotte County, Kansas has ushered in a great beacon of hope for underprivileged communities of color in the area.
Not only, that, but Dupree's administration has ushered in a higher level of accountability that local law enforcement members must abide by. Four years later, as election season approaches again, political attacks by a Kansas City, Missouri-based newspaper have emerged, which attempt to discredit Mr. Dupree's commendable first-term progress.
On Friday (July 24), the honorable prosecutor and former defense attorney fired back.
"For far too long, the Wyandotte County District Attorney's office has functioned in secrecy and in solidarity with people in power, but all of that changed when I took office. There were no longer any "special deals" for people with connections to someone in power," Dupree wrote in an op-ed he had published in retaliation to his recent race-based, politicized attacks.
"My election and the affirmative steps I've taken to dismantle this machine have empowered the people I serve, but frankly, it also has made me a target," he also wrote.
Dupree's next term in office is being challenged next month by a white woman named Kristiane Bryant. Bryant is an assistant prosecutor who works for the Jackson County, Missouri Prosecutor's Office, a Kansas City area bureau just east of Dupree's in a neighboring state. She cites "community concerns" as her motivation for running but she does not even serve in Wyandotte County, Kansas.
"What that's led to, based on what I can see, is inconsistent treatment of the individuals that come into contact with the justice system, whether that be defendants or victims. And as a result of that I don't think the community of Wyandotte County is safe," Bryant said in December of 2019, according to the Kansas City Star newspaper.
However, even a geographically removed observer such as myself can look at what is going on and see what Bryant's real motive is. I find it ironic that Bryant others like her remained totally silent as Jerome Gorman, Dupree's senior white male predecessor, was accused of doing the exact same thing she was talking about to the Star in the case of Lamont McIntyre.
Mr. McIntyre is a black man who was wrongfully convicted of murder and sent to prison by Gorman's office in the 1990s. In recent history, I covered this case for Your Black World. Dupree's newly-minted Conviction Integrity Unit played a key role in securing McIntyre's 2019 release from prison. He always proclaimed his innocence and the evidence that proved it should have cleared his name long ago.
Disgraced former Kansas City, Kansas police detective Roger Golubski (also a white man) played an additional role in tandem with Gorman's office, which led to the illegal and prolonged incarceration of Mr. McIntyre. It is also worth noting that both Gorman and Golubski's names have been further soiled by barrages of accusations, which include sexual misconduct.
If Bryant and her co-conspirators had any knowledge of the 2016 election campaign trail, they would understand that negatively politicizing the apolitical office of county prosecutor backfired on Gorman back then. It will backfire on Bryant this time around if she continues to engage in her witch-hunting antics. The tolerance era for public corruption has ended and Wyandotte County's current prosecutor has brought about its end in Kansas City, Kansas.
In next month's Wyandotte County, Kansas election primary, may the voters of Wyandotte County, Kansas keep hope and Dupree's honorable reign of public service alive.
About the Creator
Mr. Trammell is an award-winning digital media producer, freelance journalist, and author. Formerly, he wrote national radio content for the Michael Baisden Show. He also served as Senior Editor at the Your Black World online news network.
Reader insights
Be the first to share your insights about this piece.
Add your insights