Finally some updates about the stimulus package
What would a stimulus package mean to you?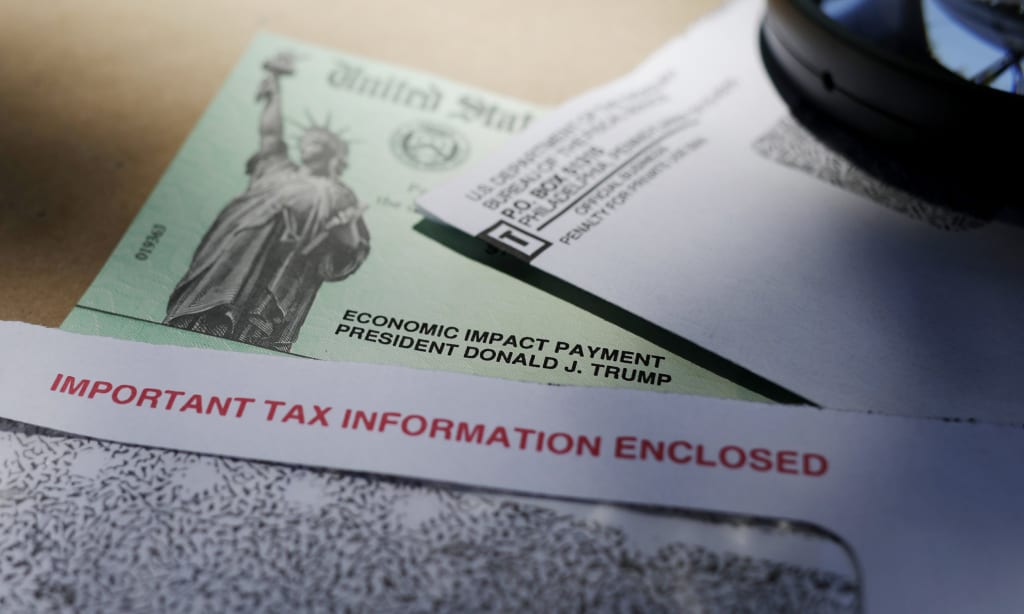 For months now, millions of Americans grappling with the economic fallout of the coronavirus pandemic have been pinning their hopes on Congress delivering another round of financial relief, including direct cash payments like a second round of $1,200 stimulus checks and an extension of enhanced federal unemployment benefits.
But the door for such assistance — slammed shut by President Donald Trump earlier this month only for him to later nudge it ajar — remains open, with negotiations reportedly continuing even after House Speaker Nancy Pelosi set a Tuesday deadline on a stimulus package in order to pass a bill before the November 3 election.
Unfortunately, they all want to play politics while MILLIONS of people are out of work and becoming homeless!
A boost of $1,200 per adult would certainly help alleviate financial stress, yet that one-time payment would only go so far — a month's rent, for instance, or help with groceries and other bills. As with the initial round of checks, they would be distributed to everyone earning less than $75,000 per single taxpayer or $150,000 per married couple, regardless of whether they lost work or income.
Economists say other relief policies have proved more effective at boosting the economy. For instance, an extra $600 in weekly unemployment pay helped bolster households that had suffered job or income losses — until it expired in July. In May alone, the program boosted personal income by $842 billion, according to the Economic Policy Institute.
That money helped support local businesses, keeping the economy from collapsing under the impact of lockdowns. But Mr. Trump didn't mention renewing the program as a standalone funding effort, nor did Mnuchin on October 15.
Meanwhile, an extra $300 in weekly unemployment aid that Mr. Trump had ordered is already depleted in 19 states, according to UnemploymentPUA.com, which tracks the program. That effort, called Lost Wages Assistance (LWA), was created in August by tapping disaster-relief funds, but it only provides six weeks in extra jobless benefits.
"We estimate the expiry of the [LWA] program will create a $600 billion (annualized) income cliff leaving household income roughly 3% below its pre-Covid level in October," Daco wrote. "With over 20 million individuals still claiming unemployment benefits such a shortfall could have even deeper local consequences."
If approved as part of an economic rescue bill, a second stimulus check is expected to roughly follow the guidelines used for the first stimulus check and perhaps include changes from previous proposals, possibly even the latest White House offering. For most people, the total amount you'd be likely to receive is based on your adjusted gross income, or AGI, and other eligibility requirements.
Stimulus check fraud is real, and it's still ongoing as millions of people continue to wait for their first checks. Fraudsters prey on people they consider vulnerable. Knowing common attacks can help you recognize and avoid them. There's no second stimulus check scheduled right now, but that won't stop a scammer from trying to take advantage.