Fiddling While Rome Burns
Everyone's a Nero in a Nation Disengaged from Current National/World Events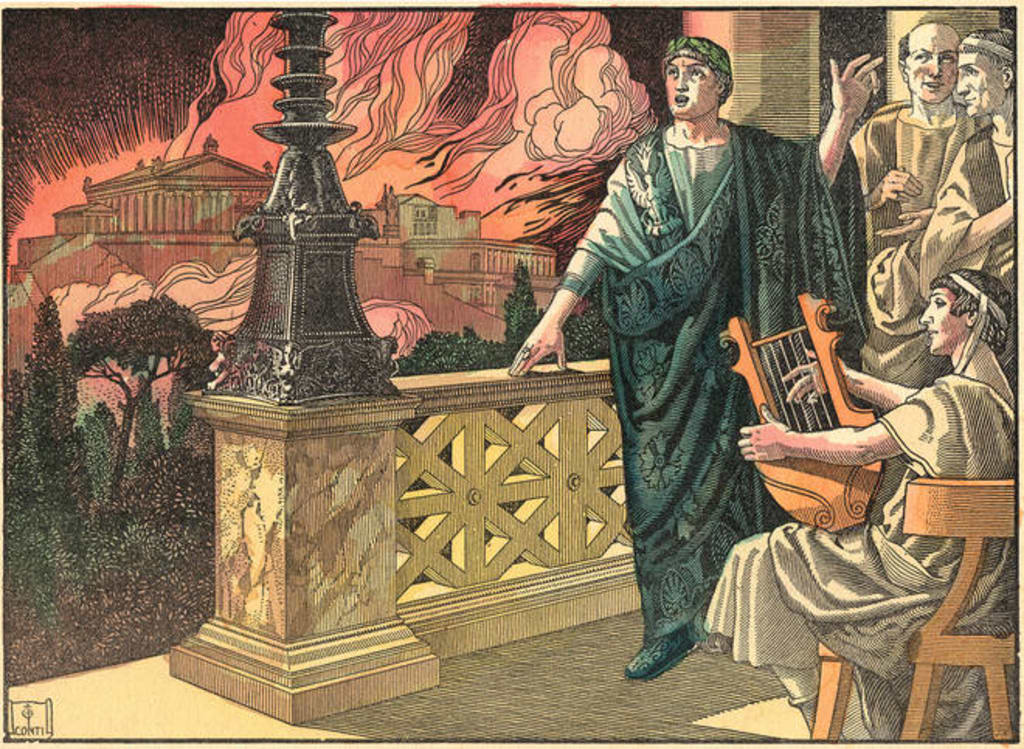 "Nero fiddles while Rome burns", Or did he? - Picture: Getty
I'm going to go out on a limb and assume that you have no idea to what the title of this article refers to. Pardon my cynicism but, considering current events, I find my attitude justifiable. So let me explain this in a 'more relatable' way - with a Tweet.
In 2020, the incoming admin's social media director, Dan Scavino, tweeted the following meme -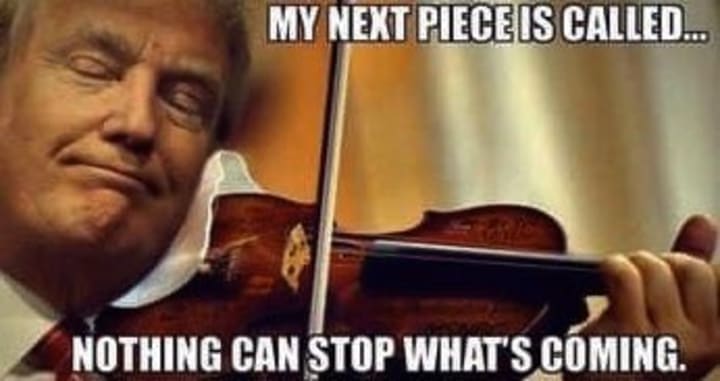 Following the posting of this meme, "#Nero" began trending on Twitter to discredit Trump for not taking the spread of Covid-19 'seriously' (22 deaths and 546 cases is not a civilization ending event). After Scavino places the tweet, his work for the day is done; he's confident that the media machine with take over and do the rest of the work for him.
And, of course, they do.
Still don't get it?______________________________________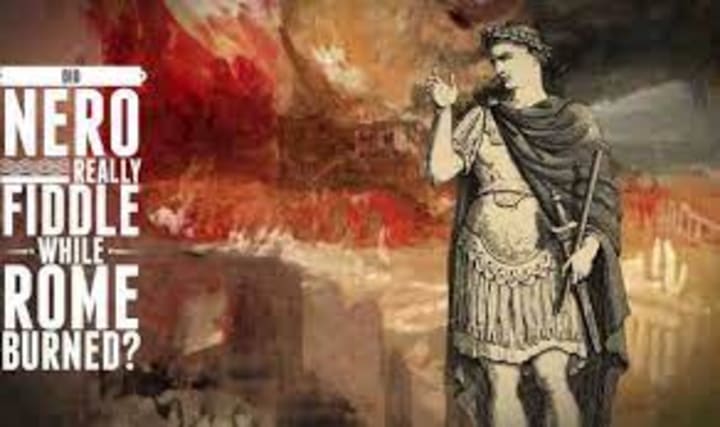 "Fiddling while Rome burns" is a phrase that literally means "fiddling around" instead of taking care of business; it has become synonymous with irresponsibility. But, did Nero actually play a fiddle, or an instrument of any kind, as fires raged in Rome?
Here's the true story, according to Nero's personal biographer, Suetonius.
Suetonius described Nero as a vile man who "practiced every sort of obscenity," ranging from incest to cruelty to animals to homicide. But, on the night that Rome burned, in 64AD, Nero was moved by the sight laid out before him. So moved that it is said that he performed a now-lost epic poem concerning the destruction of Troy, from atop the city's walls.
The confusion about the "fiddle" comes in to play from another Greek historian's addendum to the tale putting Nero in a theatrical outfit - a "cithara player's garb"- for his poetic recitation. A 'cithara' happens to be the forerunner to the lute, an instrument which later became what we know today as the guitar.
Nero couldn't have played a fiddle as a 'fiddle' is a totally different instrument from the violin, and neither would be invented until the 10th Century and the 16th Century, respectively.
It wouldn't be until Shakespeare, in 1590, when he wrote -
Plantagenet, I will; and like thee, Nero,

Play on the lute, beholding the towns burn - from Henry VIII
- that we begin to see the progression towards the origin of the saying. The saying is now synonymous with ineffectual leadership during a time of crisis. But it can also be used to describe a lack of caring and it is in this context where I make my parallel.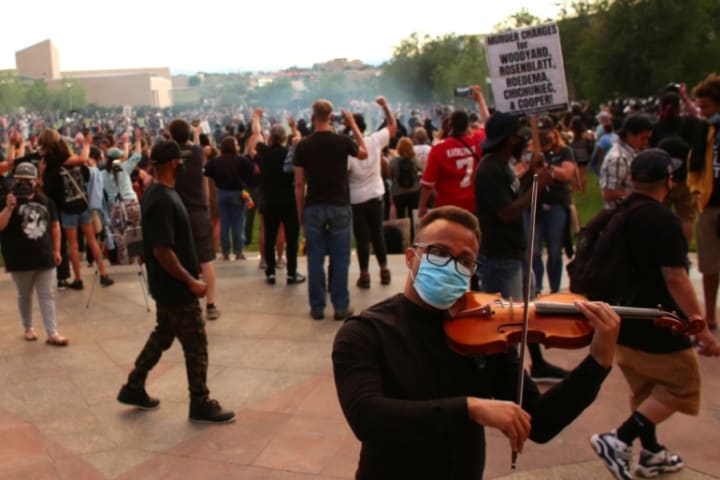 What are you doing while the Nation, while the world, is burning? Yes, some of you are protesting but most of these protests are beyond irrelevant.
If you're super gluing your hand to the walls in museums, you're a Nero.
Undergoing gender reassignment surgery under the advisement of your Facebook 'friends'? Nero.
Protesting the 'copious CO2 levels' because you believe the World Economic Forum's 'data'? Nero.
If you're in a group of all white faces at a Black Lives Matter protest and there's not one black face to be seen, you're a 'woke' Nero.
We currently live in a world filled to the brim with Neros. Content to watch the United States burn while filming it for Tic Toc, but NOT worried about the many, many ways that the Constitution (the very document that gives you those rights) is being trammeled to dust.
It's time to act. TO REALLY ACT.
It's time to turn all that energy toward a different foe, the real foe - our authoritarian federal government. The time for 'Neroism' is over; he's dead and was never relevant anyway. It's time to really awaken to the truth that we're being lead down this path by forces that we cannot comprehend for reasons we cannot fathom.
Get involved in your government, whether that's locally or in your state. The elected 'representatives' are failing you so you must always keep a bit of distrust of their promises in your heart. So go out and get elected yourself.
Or go online and write, like I am. A million voices raised as one in the name of Life, Liberty, and the Pursuit of Happiness is our most powerful weapon.
Or create, invent, and innovate. Remember, that's what this nation is supposed to be best at ("the best and the brightest" is what they used to say). Unhappy with fossil fuels and CO2? Instead of being a Nero walking around with a sign, discover the next-level energy resource. Wind turbines, solar panels, and electric cars are defiantly not the answer to our long-term energy needs.
Put away childish things and childish notions.
It's time to really become "woke".
fact or fiction
About the author
I have a B.S. in Natural Resource Mgt, giving me a unique perspective for challenging current global warming hysteria. Since politics and environmental policy are now at an intersection, I'll tackle both. Please, give this a chance!
Reader insights
Be the first to share your insights about this piece.
Add your insights