Expense to the Highest
Prices get higher while citizens get less money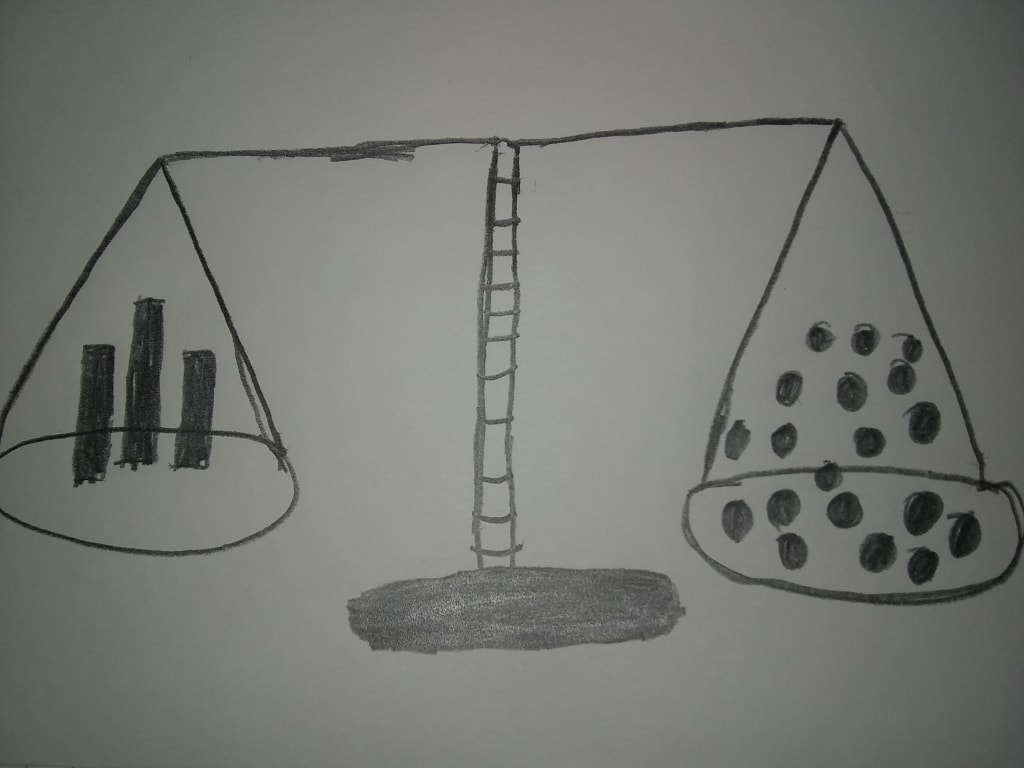 Due to the economy's inflation, prices went up after our imports were taxed. After that, globalization has been turning into a complex issue. If we look further into this problem, we can decipher how things work. International corporations from all over the globe need money. Not just for profits, but to put currencies back into their nation's economy. When a nation makes a trade, they have to pay for the cost. If the supply and demand are not met, it could be disastrous. Politicians and congress will have to ask or negotiate with business owners, and convince these imports. Keep in mind traders have to be paid back in return. Yes, we have the T.T.P. organization for this job. The T.T.P did not always provide the best options. Their methods often work as a balancing act. One example: New Zealand, who ships their imports to Australia, would be the one to pay the minimum cost. If the required cost cannot be met, Australia's prices could skyrocket at a severe level. Then, New Zealand could also have to deal with a surge in prices. High costs can lead to limited spending power out of the citizens' hands. New Zealand's economy will not always suffer because of Australia's mishandled on pricing. This is where T.T.P can come in, to rectify the problem. Every other form of organization, such as activists and workers' unions, will have to pitch in. It's going to be hard to find solutions. This will take time and effort. Every person from all political sides need to step in.
Much better suggestion: Americans create their own products. However, it would require finding steady, cheap materials to do so. Using technology will have to be part of this process. Apps on our android phones function as online stores could help entrepreneurs and sellers living in the United States. Two examples of this Mercari app, and Hausmart app. During the rise of globalization, politicians could've taken this time to make policies which would reassure citizens paying low prices. Having companies be a little concern for their customers isn't a bad thing. It helps business owners re-shape their structure so they can serve their consumers more in a professional matter. Another example is Bed Bath Beyond. Despite its coupon, policy the company is getting over shadow by online competitions. Bed Bath Beyond could have emulate fast shipping methods from Amazon, or use cheap labor pricing like the Wish app store. Even as a customer, I cannot say these tricks would have worked for this place. Not every merchant can copy Amazon or Walmart to make sales. JCPenny already closed most of their stores throughout the United States because the prices are not always reachable.
In order to save money on groceries, and so far I am just second guessing, Americans need to grow their own produce. I am aware some people don't want to work hours in the dirt. Planting veggie and fruit seeds can be difficult and daunting. Yes, a person may not like the idea of getting soil on their clothes. But people can eat without spending a lot of money out their pockets. If we want to pay less money for food, changes like this may be necessary. A person on welfare cannot afford to pay $100 for groceries. Even paying $50 is still too much to bear. Buying food from Amazon will have you spending $80 or more, having 10 items perhaps, or four objects, depending on much is in the shopping cart. Paying for makeup, clothes, electronics, school supplies, and household items really isn't something I would suggest. In fact, I would tell people to buy these items somewhere else. Shopping at Walmart can be very expensive. I find it hard to stay under my $40 budget sometimes. Oftentimes, I put stuff back; I need to keep from overspending. Sometimes, it's cheaper to buy make up from Rite Aid the cleaning products. For instance, Rimmel London's mascara costs $5.49, while Swiffer's floor wipes would cost $7.99. It's not the same for most makeup products, but I hope you get my point. Under no circumstances should this be normalized.