Edith Wilson, the Pioneering First Lady of America Who Some Men Hated
Edith Wilson was better known as the second wife of President Woodrow Wilson.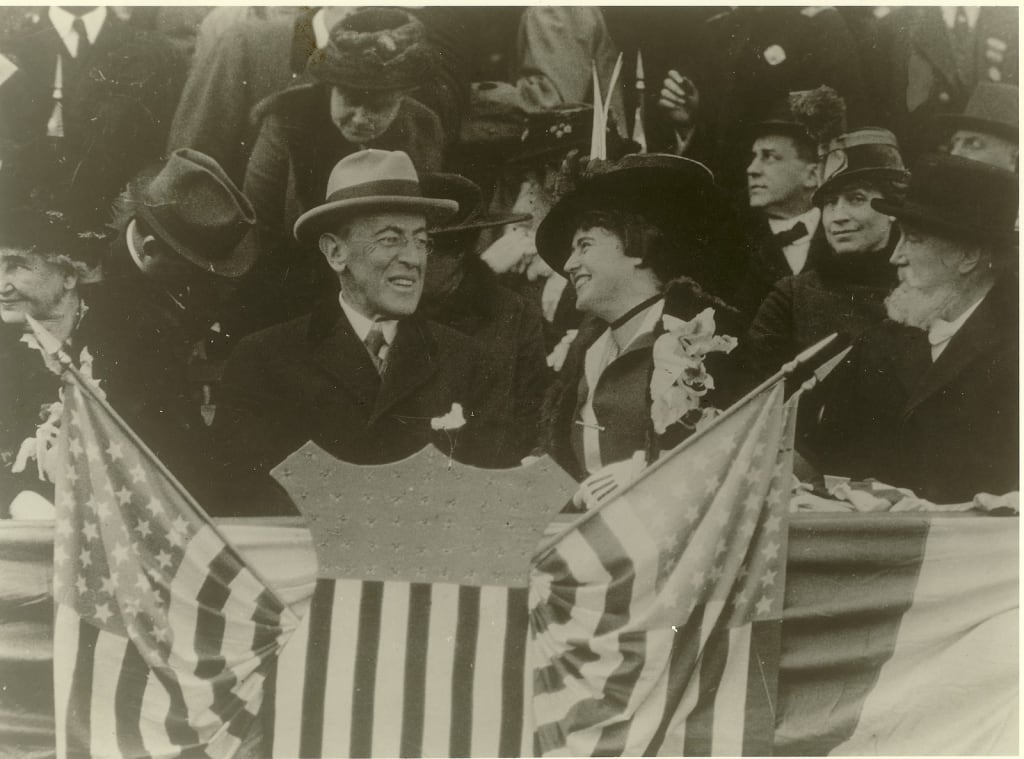 Edith married the widowed Wilson in 1915, during his first term in office. She was First Lady of the United States until 1921.
In 1919, she would become an influential woman in Wilson's administration after he suffered a severe stroke. From that point on, Edith was responsible for managing the office of the President.
Daily, Edith would decide which communications were significant enough to be brought to the attention of the bedridden President.
Who was Edith Wilson
Edith Boiling was born in Virginia on 15th October 1872. Her father was a high court judge, William Boiling. She was born in her family home, which is now a museum.
Edith was born into a family with an interesting history. She was a descendant of one of the first settlers in Virginia. She was also a descendant of Matoaka, better known as Pocahontas.
Edith was the seventh of eleven children, nine of whom lived to adulthood. Originally the Boiling were prominent enslavers. After the civil war, her father turned to the law to support his family.
In addition to her siblings and parents, Edith lived with both her grandmothers. Aunts and cousins. Many of the women had lost their husbands in the civil war. It was a busy, chaotic household.
Education
Unlike her other sisters, who were enrolled in local schools, Edith had little formal education. She was instead a carer for her grandmother.
Grandmother Boiling, in turn, took control of Edith's education, teaching her to read, write, maths and languages. She also instilled a tendency to make quick judgements and hold her opinions, something she used in later life.
In addition, her father would read classic literature to her and take her on his travels.
When Edith was fifteen, she enrolled in Martha Washington College, a finishing school. But unfortunately, formal schooling was not for Edith; she left after one term.
Two years later, she would be enrolled in another school, which also ended after a year; however, this was not her fault, the school went bankrupt. Edith stated the time there was some of her happiest. 
Her father, who had spent enough educating his daughter, decided to focus on her three brothers instead.
Marriage and Washington
During a visit to her sister, Edith met Norman Galt, who was a prominent jeweller. The couple married on 30th April 1896.
In 1903, Edith fell pregnant with a son. Unfortunately, the birth was complicated; the infant died after just two days. Edith was also left unable to have any more children.
This was not the end of the tragedy for the Galts; in 1908, Norman died unexpectedly at the age of forty-three. With the money he left her, she toured Europe.
She became the first woman to drive a car around Washington.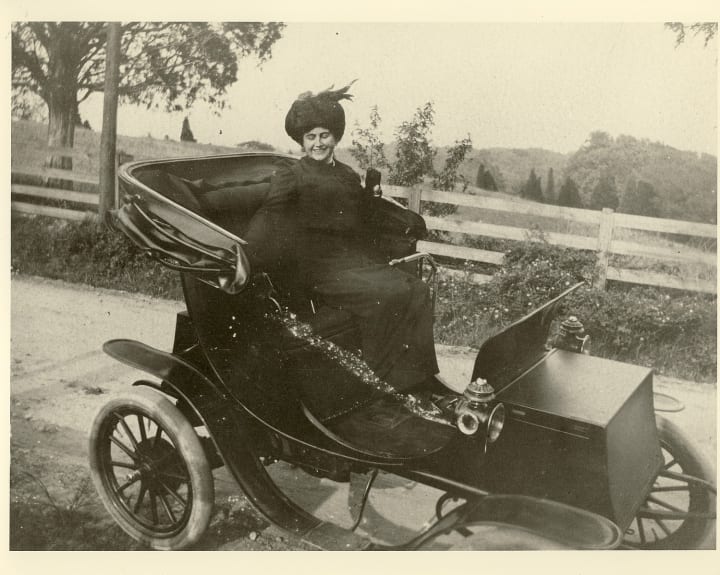 Murder and Adultery
In March 1915, his cousin introduced the widowed President Wilson to the widowed Mrs Galt. Woodrow was instantly smitten with Edith and proposed shortly after.
Rumours would start that they had been in a relationship before his wife died. These threatened the budding relationship.
The rumours would then escalate to the point that the couple had plotted and murdered the First Lady so Edith could take her position.
Edith responded by persuading Wilson that the wedding should be postponed until a year of official morning had occurred for his first wife.
The couple married on 18th December 1915, in her home with only forty people present.
First Lady, the Early Years
Edith was a woman who believed in leading from the front. She observed gasless Sunday, meatless Monday, and Wheatless Wednesday during the First World War.
She put sheep on the lawn of the White House to graze rather than using human resources to mow it. Then, when the sheep produced wool, she auctioned this off for the American Red Cross.
She was also the first wife to travel with her husband to Europe. She accompanied him twice abroad to visit the troops and to sign the Treaty of Versailles.
She spent time conversing with female royalty, which elevated America to that of a superpower. It also changed the view of the First Lady, putting her on a level with royalty.
At home, she would spend much of her time trying to take the strain on her husband whilst he fought a war. She would try to remove the stress from his life and keep him healthy.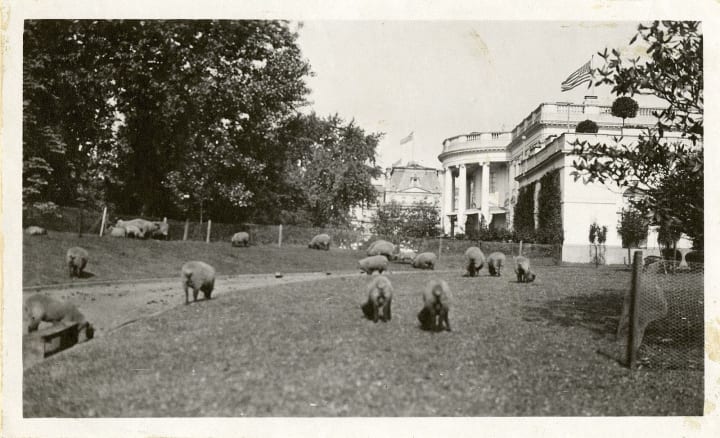 Woodrow Wilson's Stroke
Her efforts, however, were in vain as the President suffered a stroke in October 1919, which left him bedridden. Edith, along with the staff at the White House, hid the extent of the President's disability from the American people.
To help with this, Edith took over a number of the routine duties that her husband would ordinarily complete. She would act as a steward deciding which communications needed her husband's attention.
She stated that she would examine all communication from the senators to decide which was important enough for the President to see. She made it clear that she never made any decisions for the President but filtered his correspondence.
For the eighteen months Wilson remained in power, Edith was the link between him and his cabinet. She would also write his correspondence and decode encrypted messages.
Controversy
When those in power discovered how the presidency was being run, they questioned whether this was legal. Many stated that they did not trust Edith.
They cited evidence that she and Wilson had communicated before his first wife died. They stated that the marriage was hasty; there must have been an alternative reason to marry so quickly.
The United States of America were not ready to accept or admit that a woman was running their country.
In her memoir, Edith makes it clear that she did nothing wrong. Instead, she argues that her actions were to support her husband, on the advice of his doctors. They told her she needed to take on this role for his mental health.
Life After Presidency 
After leaving the White House in March 1921, the couple moved to a home in Washington. Here Edith cared for Wilson until his death in 1924.
She would then go on to head the Woman's National Democratic Club as well as writing her memoirs.
She would also be a prominent figure at other political landmarks. She was present when President Roosevelt declared war on Germany during the Second World War. Twenty years later, in 1961, she was at President Kennedy's inauguration.
It would be one of her last public appearances as she died of heart failure on 28th December 1961, she was eighty-nine. She was buried next to her husband at the Washing National Cathedral.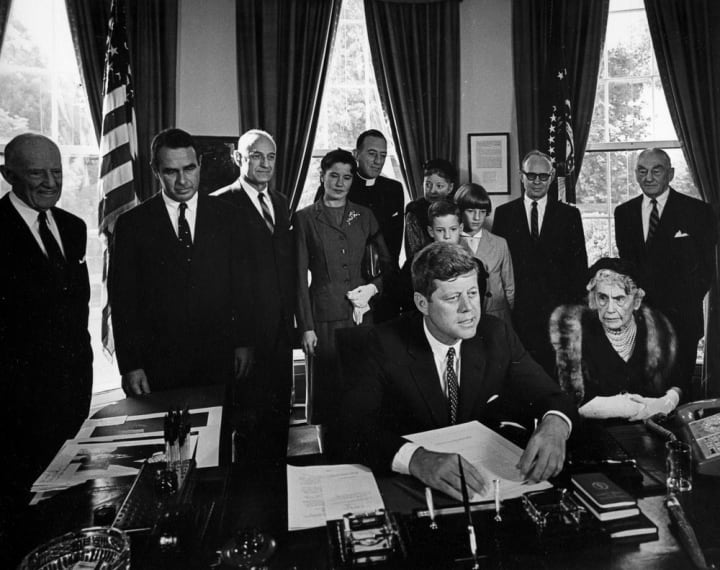 A Couple Before their Time
Woodrow Wilson was a man whose relationship with his wife was built on a foundation of devotion and intellectual connection. He was a man who was not afraid to put a woman in charge.
Edith Wilson was a woman who came from a solid lineage. A woman who had suffered significant loss in her life. Who had taken on the male powers in Washington to help her disabled husband run America.
Together they were a couple before their time.

If you enjoyed this article, please subscribe to my writing, share it and give it a heart. As a writer tips and pledges mean a great deal to me, so a massive thank you if you send one.
About the Creator
I know where the bodies are buried and I'm not afraid to tell you - author of True Crime, History and Fiction. Find me on Twitter [email protected]
Or find my crime magazine here - https://www.murdermayhem.uk
Reader insights
Be the first to share your insights about this piece.
Add your insights