Documentary Review: 'Downwind' and the Atrocities of Nuclear Weapons Testing in America
Downwind is a needed updating of the awful crimes of the era of Nuclear Weapons testing on American soil.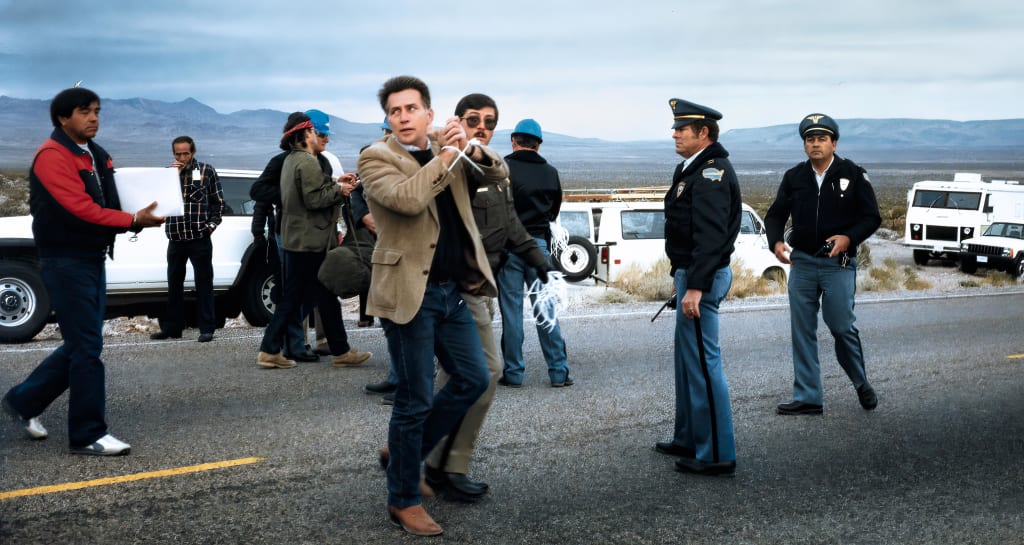 Martin Sheen Narrates Downwind, a cause he's dedicated himself to
Downwind (2023)
Directed by Douglas Brian Miller, Mark Shapiro
Written by Documentary
Starring Martin Sheen, Patrick Wayne, Michael Douglas
Release Date January 23rd, 2023
Published January 27th, 2023
Downwind is a terrifying title. Being downwind simply is not a place you want to be in most, if not all contexts. That is especially true if you are downwind from sites where the American government was testing nuclear weapons. Between 1951 and 1992 the United States Military tested 928 Nuclear Weapons on a site in Mercury, Nevada.
Despite promises of security and safety, those who lived downwind from Mercury, Nevada, to this day, die more frequently from cancer than anywhere in the country. That the community most affected by being downwind from Mercury, Nevada is a community of the Shoshone Indian Tribe only adds another layer of awful to this terrible story of misguided hubris and disregard of basic human decency.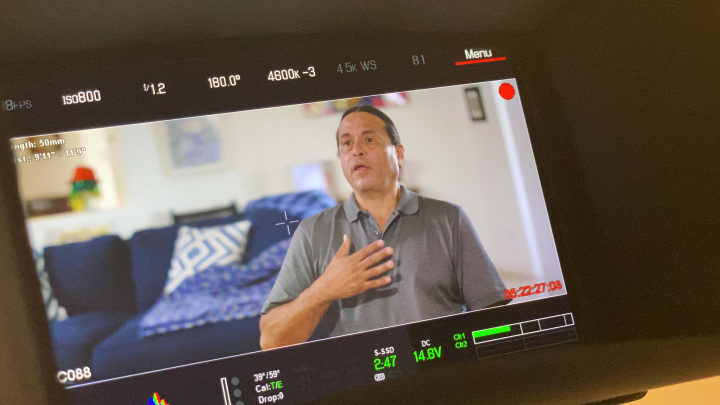 The documentary Downwind tells the story of the American nuclear project and the various effects testing nuclear weapons on American soil has had on the American people. The dropping of Atomic weapons on Japan in World War 2 touched off an arms race unlike any in the history of the world. Then, when nuclear weapons were developed, a whole new horror was brought to bear on mankind, one that brought the world to the brink of complete extinction. You see, the American government knew all along that the use of Nuclear weapons would lead to dangerous and deadly fallout but pushed forward with nuclear weapons anyway out of fear that Russia would develop the weapon first.
In order to develop nuclear weapons, the American government needed to test those weapons. Needing a secure place to do the testing, away from the potential for foreign spies finding out about these developments, and not wanting to create fallout near population centers of the United States, the government settled on tiny Mercury, Nevada. Not so much a town, as a ghost town, Mercury was several miles from anywhere people were living. It would, perhaps, be the safest place this type of testing could be done if there were such a thing as safely testing nuclear weapons.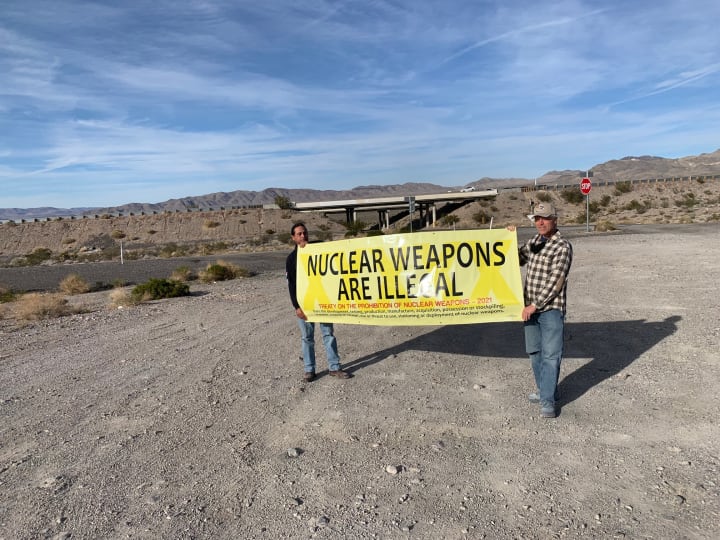 Naturally, the desire to harness a new, more powerful weapon, overcame good sense and testing moved ahead despite the fact that everyone was aware of the possibility that anyone living 'downwind' of Mercury could be exposed to radiation fallout, a deadly result of the use of nuclear weapons. The reason nuclear weapons could cause mass extinction if ever used isn't because of the thousands of people who would die from a nuclear blast. Rather, the radiation fallout from the use of nuclear weapons on a global scale, such as the scenario of Russia and the United States firing weapons at each other, would poison the planet and hasten a relatively slow and painful end for humanity via disease, famine and drought.
And we chose to test this on American soil within miles of a Native American Reservation. The testing poisoned the ground, the groundwater, and due to shifting wind conditions, nuclear fallout landed miles beyond what the American government had planned for. You can't necessarily say that the American government intended to kill Native Americans living in the vicinity of this testing site, but, it's not unreasonable to insinuate that this was a cost that the American government was willing to accept so long as it was contained to a Native American population. In case my disgust isn't inherent in that statement, let me clarify just how awful that notion is, they didn't care who they killed if the people dying were Native Americans.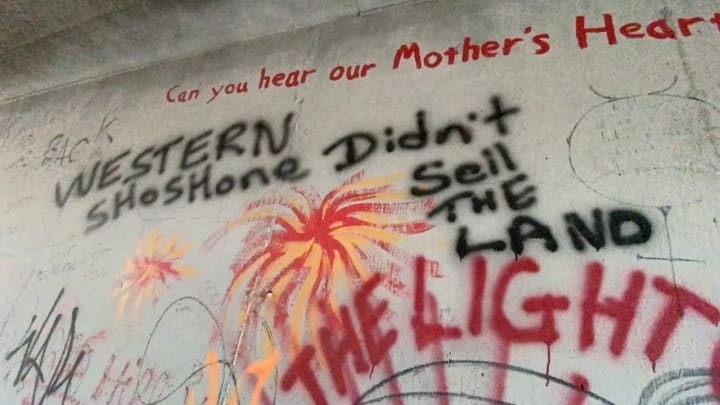 But even that horrific, awful, outright negligence and racism wasn't the end of the lasting effect of this nuclear testing as the nuclear testing at Mercury, Nevada likely led to the cancer that killed famed actor John Wayne. You may have heard the story about John Wayne making a terrible, deeply racist film called, The Conqueror. That film, in which John Wayne played Ghengis Khan in full yellow face makeup, was filmed near enough to Mercury, Nevada that the water that flowed past the set was contaminated by nuclear fallout. Wayne was one of 91 members of the cast and crew of The Conqueror who ended up having cancer. There were only 220 people in total in the cast and crew of The Conqueror, and that cancer cluster qualifies as an epidemic.
Of course, that's the famous story. Less famous, but getting equal billing in Downwind, are the Native American communities that were decimated with cancer deaths. Because government officials could not predict that WIND might blow near their nuclear test site, hundreds of thousands in nearby reservations developed cancer and many, far too many, have died from cancer. It's directly related to the nuclear testing at Mercury, Nevada, and our government has done everything in its power to try and pretend that that is not true. It's the lasting legacy of Downwind, and of the American nuclear program, an experiment in death and destruction and a stain on the American conscience.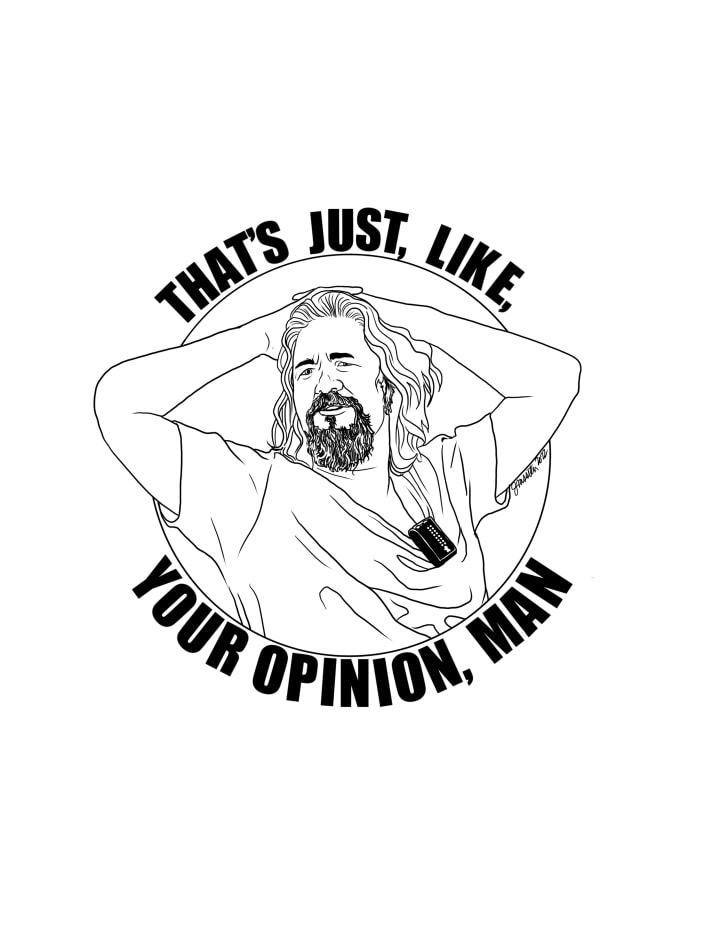 Downwind debuted at the Slamdance Film Festival on January 23rd. It will be seeking further distribution in the near future and it is a must see. As a famous man once said, those who try to forget the past are doomed to repeat it. That's just one of a million reasons why we cannot be allowed to forget Mercury, Nevada, and the crimes committed on our behalf by our government and the price our government refuses to pay for that crime.
Find my archive of more than 20 years and nearly 2000 movie reviews at SeanattheMovies.blogspot.com. Find my modern review archive on my Vocal Profile, linked here. Follow me on Twitter at PodcastSean. Follow the archive blog on Twitter at SeanattheMovies. Listen to me talk about movies on the Everyone's a Critic Movie Review Podcast. If you have enjoyed what you have read, consider subscribing to my work on here on Vocal. If you'd really like to support my writing you can do so by making a monthly pledge or by leaving a one-time tip. Thanks!
About the Creator
Hello, my name is Sean Patrick He/Him, and I am a film critic and podcast host for Everyone's a Critic Movie Review Podcast. I am a voting member of the Broadcast Film Critics Association, the group behind the annual Critics Choice Awards.
Reader insights
Be the first to share your insights about this piece.
Add your insights