Destiny vs Legacy
One man's point of view may change the world or destroy it.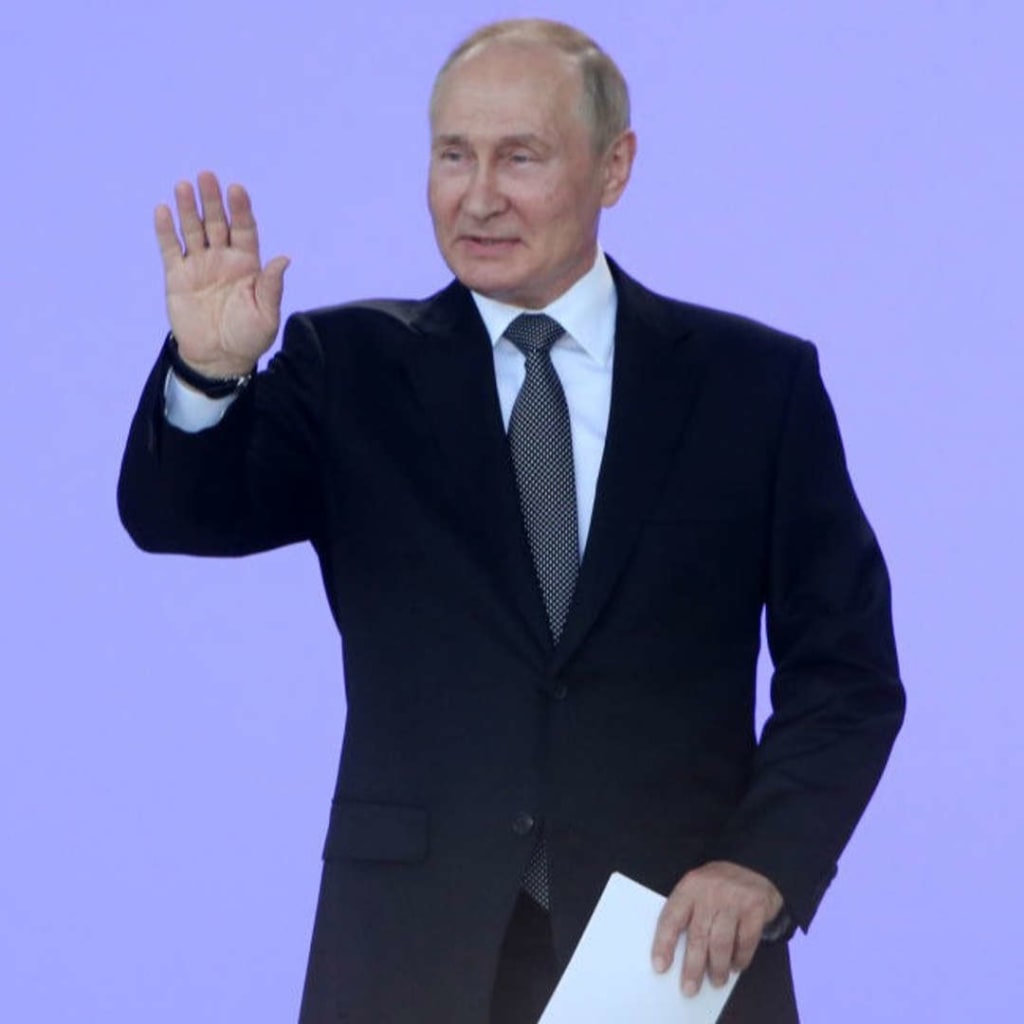 I had entered an obscure writing contest a few months ago and promptly forgot about it. Entering contests has become a hobby of mine, and writing stories is a way to pass the time. I've never won or even come in a distant third because the judges never seem to see the mastery in my work. Of course, it might just be that the stories aren't that good. Whatever the reason, I've remained a loser until now.
I received a call from the head judge of the aforementioned contest to let me know I was the grand prize winner. Naturally, my first reaction was one of disbelief. It was quickly replaced by skepticism. This call could actually be from my old buddy Scam Likely. We continued to talk until he finally convinced me he was who he said he was and I really was the grand prize winner.
The grand prize wasn't a large sum of cash, which I could really use. Instead of money, the contest organizers will arrange a one-hour meeting with anyone of my choosing. The person could be a world-famous scientist, a financier, a religious leader, a sports star, an author, or even a head of state. I choose the person, and they will set up the interview. The possibilities seemed endless, and I wanted the interview to be meaningful, not only to me but to the person I was speaking with. The catch was, I had to decide while we were on the phone.
I delayed for as long as possible, not knowing who would be the best candidate. The TV was on and a reporter was talking about Russia's latest offensive in Ukraine. That was it! I wanted to speak with Vladimir Putin. When I said the name out loud, the man on the other end of the phone was as shocked hearing my choice as I was verbalizing it. He asked if I was sure and I replied, absolutely.
Several weeks had passed when I received an official invitation from the Kremlin to meet with President Putin. My hands trembled as I read and re-read the letter. I wasn't sure what I had gotten myself into, but there was no turning back now. The next day, all the proper documentation arrived, along with travel instructions. One week later, I boarded a private jet bound for Moscow. The flight was long but comfortable, and clearing customs using my diplomatic papers was a breeze.
My interview with the president wasn't until the following day, so I could relax and take in the sights. The Kremlin was quite thoughtful, providing me with a beautiful guide/watcher who was happy to show me the city, pay for my meals, and offered to spend the night. I thanked her for the offer, but respectfully declined. Nothing was going to interfere with my interview, not even a gorgeous agent with a sexy accent.
The next morning, I answered a knock on the door. My new handler was an impeccably dressed man who joined me for breakfast, then directed me to a waiting car. We drove through Red Square and passed the gates to the presidential palace. I was immediately impressed by the size of the structure, especially since it was constructed in 1482. We entered the palace and my guide escorted me to a room with a fifteen-foot ceiling and ornate wall decorations. Two overstuffed chairs separated by a marble topped coffee table were the only furniture in the room. I was instructed to take a seat and wait for the president. Fifteen minutes later, he entered through a side door.
I stood and proffered my hand, which he took in a robust handshake. I assumed that, as a former KGB agent, he had a rudimentary knowledge of English, so I thanked him for granting me an audience. He responded in English, but motioned to his aide, who handed me what looked like a hearing aid. This device enabled us to communicate. The president and I are close to the same age, so we began by talking about our childhoods and how things had changed over the years.
The small talk wound down, and that's when I asked him why he agreed to meet me.
"It was your story, Destiny vs Legacy, that interested me. Don't you believe in destiny?" he asked.
"I'm not religious, therefore I don't believe in predestination. Everyone makes their choices based on the situations they're presented with. You must be religious if you believe in destiny."
He chuckled softly. "Not at all. Religion is what we let the peasants have because they have little else. I control the church leaders and they keep commoners in line. No, I'm not religious, but I believe I'm destined to rebuild the USSR."
"Do you think that will be your legacy, or will you be remembered as the person responsible for the deaths of thousands?"
"Throughout history, death has always been the precursor to great change. Look what happened to your Indians when the Europeans moved in. Yet, the men that opened the west are memorialized. Their legacy is indelible, as mine will be."
We finished the hour discussing politics, space travel and the environment. I left our meeting with a deep sense of foreboding. More leaders are following Putin's philosophy than ever before. If the trend continues, their imagined destiny will be our legacy to deal with.
About the Creator
I have spent most of my life traveling around the US and the globe. Now it's time to draw on these experiences and create what I hope are interesting fictional stories. Only you, the reader, can tell me if I've achieved my goal.
Reader insights
Be the first to share your insights about this piece.
Add your insights