Democratic Women Win Elections
Women Activists Lead The Way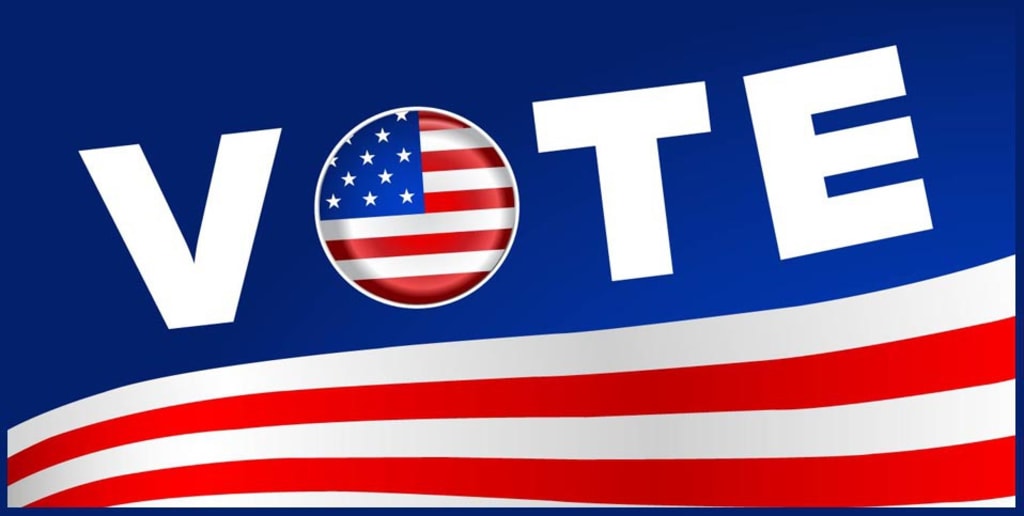 After the 2016 election, Republicans controlled almost everything. From the Presidency and the U.S. House and Senate to down the ballot, Republican dominance reigned supreme.
Forty-four states held both a Republican state house and a Republican state senate and/or a Republican governor. Forty-four states! That power by one political party over another had not been seen in our nation since the Civil War.
This directly translates into an astounding – an absolutely astounding – number of local, state and federal Democratic campaign defeats. Our Democratic National Committee, Democratic Senatorial Campaign Committee, Democratic Congressional Campaign Committee and on and on, not only failed. They failed worse than any campaign leadership in America since Lincoln got shot!
Then Democrats began winning elections.
From taking back the U.S. House in 2018 to winning the 2019 Kentucky governor's race to Joe Biden's victory in 2020, Democrats now win elections right and left.
What changed?
Let's give credit where credit is due. We win because women's groups have risen motivated en masse to save our country. They seem to be the only ones who know what they're doing.
Take, for example, Alabama. In the Jones-Moore election for the U.S. Senate, according to POLITICO, "Despite publicly remaining mum on the race, the Democratic National Committee spent nearly $1 million on the contest while dispatching and funding 30 aides."
Publicly remaining mum means the DNC kept its mouth shut and let Alabama women speak. And look who won a Democratic Senate seat in Alabama for the first time in 25 years. Thank you, Alabama women's groups, notably Woke Vote.
Take, for example, Georgia. In the Trump-Biden presidential election, the Stacey Abrams women's group, Family Policy Alliance, fundraised, campaigned, got out the vote and paved the way for Georgia to turn blue.
Take, for example, Virginia. Virginia went blue in November 2018 and yes it was a backlash against Trump. Yes, Virginia's demographics are changing in favor of Democrats. But if you think that's all it took to turn Virginia blue, you're wrong. In the trenches, we won thanks to women's groups: Virginia Democracy Forward, Indivisible Arlington, WofA, Network Nova and others.
I know with certainty women activists win elections because I saw it firsthand. In SW Pennsylvania, Democrat Conor Lamb would not be our congressman if not for the help of Partners for Progress SWPA, 412 Resistance, Rise Up Mt. Lebanon and other women's groups all the way back to Mondays With Murphy.
Another influential women's group, GrassRoots Resistance (GRR), is fighting hard to win elections for Democrats. According to research by Theda Skocpol, a Harvard sociologist and political scientist, "GRR was one of roughly 2,500 women-led groups that whirred into action following the 2016 election. Many of these women live in the suburbs of major cities, places that have traditionally been Republican but are rapidly turning blue as college-educated white women grow more and more repulsed by Trump. These Resistance groups are always somewhere between 75 and 100 percent women, and they generally operate independently of national bodies."
A'shanti F. Gholar, political director of the women's group Emerge America, agrees women in politics are having more of an impact than ever. She said, "We have seen women step up in the entire political ecosystem. It's not only running for office. We see women step up and running campaigns, being the press secretaries, being the finance director."
How are grassroots Democratic women making a difference?
Door to door, phone to phone, postcard after postcard, across our nation their hard work and message gets votes. In contrast, the DNC message does not get votes. Here's a message from the DNC to voters: "Have You Seen The Other Guys?"
Really? Appealing to voters by saying we're lousy but not as lousy as Republicans. The incompetence behind that DNC message is entrenched and staggering.
I stand by what I wrote above: Democratic women's groups seem to be the only ones who know what they're doing. Women are saving America one election at a time.
Volunteer to help them.