Dear Theresa, What's In a Name?
We could call a spade a spade, but where's the fun in that?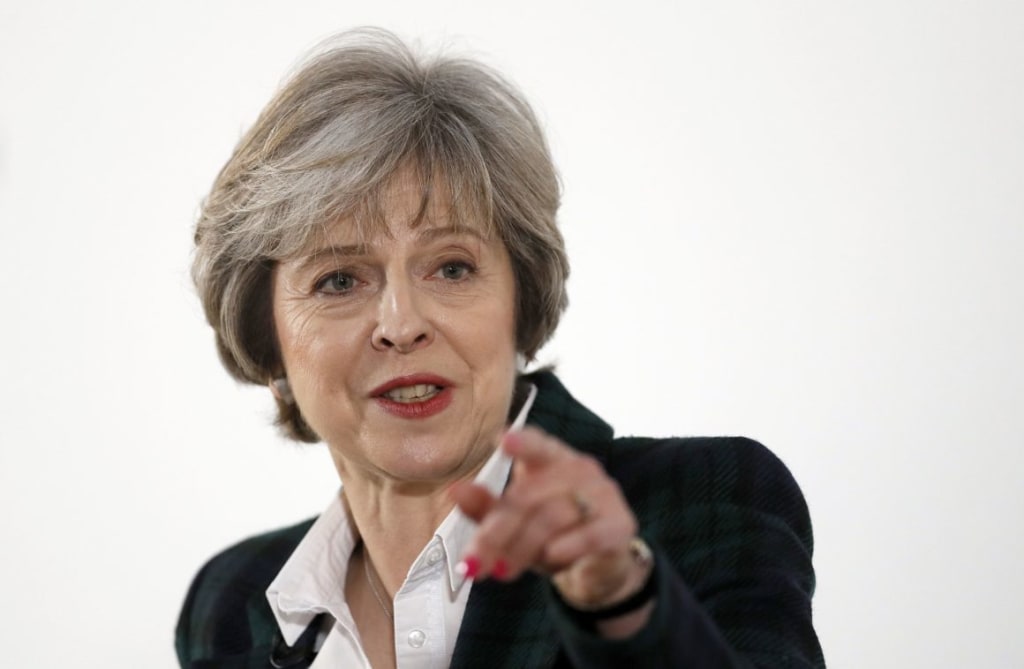 Or rather, what's in your name? In yours, there's a litany of puns just waiting to be made. For every policy you discuss, every decision you make, every stand you take, there's a May-based epithet hurled upon you in headlines, hashtags and everything in between. Like it or not (and really, who would?), the nicknames you've been bestowed thus far are equal parts clever, obvious and, in most cases, deceptively enlightening. To name just a few...
Theresa Maybe: You have your friends across the pond to thank for that one. The Economist cemented this unfortunate (for you) wordplay on the front page of their January 7th issue–the full title read "Theresa Maybe, Britain's indecisive premier" which serves to relieve me of any need to explain the play on words for any obtuse readers. They, like many, were commenting on the ostensibly paltry results shown in your first six months in office. Granted, it would have been way too tall of an order to knock all of those things off your PM bucket list so early in your tenure, but there was a bigger point being made that bears worth acknowledging. The Economists' word choice was not a wanton pun utilized the first chance they could; it's the Economist, goddamn it. Really, though, you're not the first politician to fail to get their shit together right off the bat. Surely such a thing is inauspicious for policy making to come, but that's not what made you a maybe. No, Maybes run much deeper; as deep as, say, the full stretch of one's political career. In their words,
Mrs May built a reputation for dogged competence during six years at the Home Office, a tricky beat that has wrecked many political careers. She skilfully survived the Brexit referendum despite backing the losing side.
In other words, Maybe isn't a comment on what you've done or didn't do, it's a comment on who you are. 'Maybe' has been a way of life for you, an ever-fruitful opportunity to pass the buck when convenient. According to your constituents (or at least the Economist), you've reached this strata of power not through your political ability but your political agility, in that you attach yourself to the right people in order to enjoy its successes, but not enough to go down with the ship.
Dear Theresa Maybe,
It's not a great look.
politicians
Head of Business Development @ Creatd (Nasdaq: CRTD)
Receive stories by Rachel G. David in

your feed