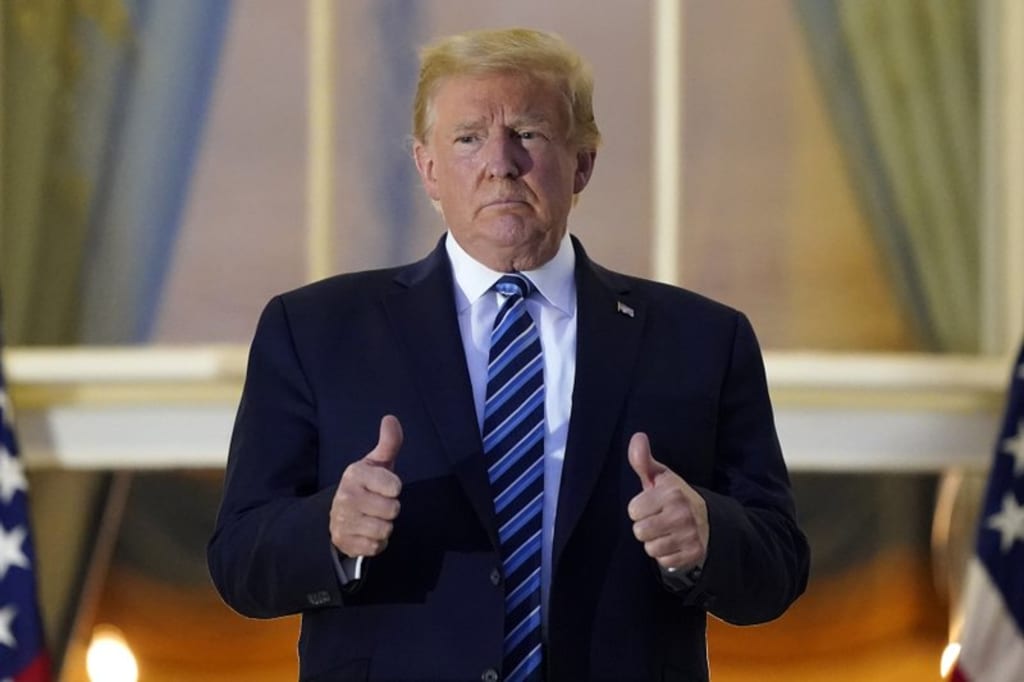 Dear Mr. President,
'Tis the season of gratitude, and in that spirit, I wanted to take some time to reflect and give thanks. To be completely candid, I'm far from your biggest fan, and when you were elected, I felt extremely disappointed and afraid. I knew when we were in for a hell of a four years when a customer was brave enough to ask me what I was going to do when the wall gets built and I "have to go back where I came from." Nevertheless, I tried my best to find the silver lining that would be this dark cloud, even if that silver lining was a light at the end. In the end, I'd like to thank you. But where do I start?
Thank you for proving that our government is fragile and easily corrupted. Your win showed the world that the system we trust to have our best interest will do the opposite of what we asked for and that the popular vote means nothing. We learned to be more strategic and handle politics like a game of chess. I'm grateful for this lesson in what not to do when it comes to justice and math.
Your work on the environment is something to be applauded. You tell the public that you want the world's cleanest water and air while you turn back regulations that will give us that chance. Because of you, companies were able to dump toxic waste into our water, leaving families to drink cancerous, lead-filled water. Our pollution has contributed to the changing climate. Fires are burning on the west coast. Consecutive hurricanes on the East coast. Floods and droughts throughout the country. Thanks to you, we have a heightened urgency to make sure climate change is prioritized before there's no turning back. Without you, we will achieve your dream of clean water and air.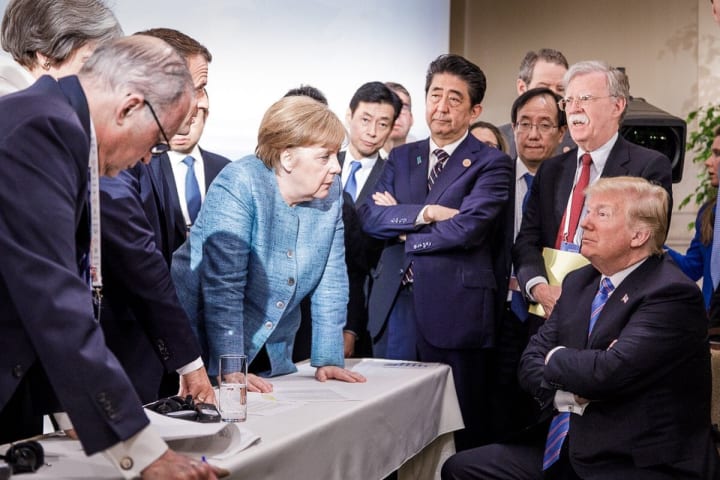 Your "America First" mindset has also made us a laughing stock to the rest of the world. Our history of welcoming immigrants and refugees with open arms has been replaced with Muslim bans, separating families, and caging children on our border. We have turned our back on our allies and will have to spend years trying to repair the trust we have broken. Thank you for proving to the world that no country is successful relying solely on themselves. We learned through hunger, sickness, and failed businesses how much we need to build bridges more than walls.
Most importantly, thank you for inspiring the masses to take action. Your neglect, ignorance, racism, and self-interest has opened the door to a new generation of leadership that finally reflects our country. From activist groups and local government to congress and even the White House, we are seeing a record amount of women, indigenous, LGBTQ, and people of color take place in government. This progress has been inevitable but I have a feeling your policies and presence have only expedited the process. Children of all races and sexual identities will be able to see themselves in these leaders. On a personal note, seeing Kamala on stage as Vice President-elect made me more emotional than I was expecting. As the first female, person of color, and daughter of immigrants to be elected to the second-highest office in the country, my 4-year-old niece can turn on the TV and see someone who looks like her late grandma whom she never met and know that the sky is literally the limit for her.
I never thought I would immerse myself in politics, but I've found myself researching more than just my usual fill to stay informed. Because of you, I have been to my first protests and marches. My research topics in school have revolved around some xenophobic comment or racist policy you've rolled out. I have found myself considering a career in politics, and applications for law schools have found their way onto my desk.
As I said, my list is endless, but I'd hate to bore you with more details about your wrongdoing. From what I've been reading, you'll be spending a lot of time hearing about it when you eventually leave. Your pandemic response, racism, corruption, and greed have given many Americans a sobering slice of humble pie, and a view of how much damage a failed businessman turned reality television star becomes president. So I'll just say thank you for now. I'm sure time will reveal how much more we have to say.