Dear Donald
Dear Mr. President
I know you can not help yourself but.....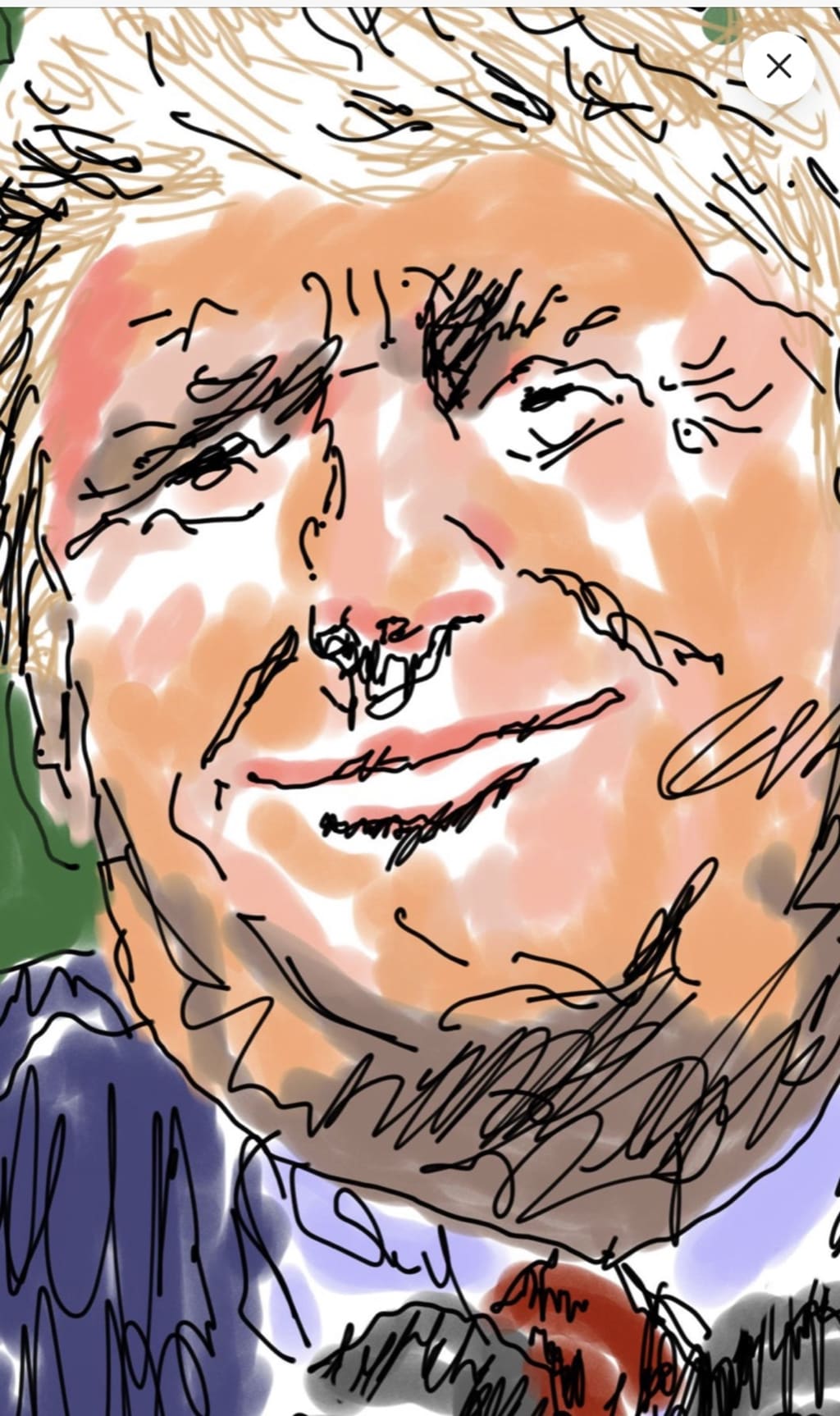 For 3 plus years, Mr. President, I truly have wanted to like and admire you. Truly. I have tried, I give you credit for doing good things, but that shit show dumpster fire of a debate tonight was silly. Poor Chris Wallace, imagine how defeated and dejected he had to feel leaving that arena. How could he not? I feel he fully deserves to get hammered on his plane ride home. God Bless him for staying with it and making it through that debacle. You were far worse than our former VP. I did cheer when he told you point blank you are interrupting far more than ole Joey. Us Democrats were giving virtual high fiveseft and right
This is what I want from the next debate: Presidential behavior. It really is not asking much, just review some footage of Obama and the Clintons and how they spoke at debates. You are a self reported genius. You can do this, I have faith in you. You can mimic their intelligence and composure. Your are an actor, albeit not a stellar one, but I have all faith in your ability to mimic. You show us how to mimic the disabled after all and tell us the para Olympics were so very painful to watch. Let's face it, you have no filter whatsoever. Not a very Presidential quality, unfortunately
I get it, if you are going to go out you wanna go with a bang. You hate to lose and know that your wife will leave you. We get it. You can be taken to trial and convictrd for a littany of offenses. We understand that orange is NOT your best color, we see it daily. Just remember my words: Fight hard but try to fight classy ok? You can do this!!!
I know it has to suck having the press get ahold of your "private" tax records and making them public to the free world. Trust this: we all knew, or at the very least suspected that you were not the billionaire you purport to be. We figured you dodged paying taxes and lying, scheming, and cheating comes naturally to you and yours. I imagine your adult sons and son in law are trying to pull the same exact types of tricks. Why should a President or his family pay a lick of taxes. Not even seven hundred and fifty dollars should be expected for Pete's Sakes.
Do not fear, your loyal voters can and will excuse everything. You could even fess up to contributing to many abortions and it would be all the women's faults not yours. They could have taken birth control after all, right?
Disregard that Covid 19 under your watch has ruined the economy, sure you had unemployment numbers really low but just look at them now. If you own the good you own the bad. Heck, you were patting yourself on the back on the debate stage for bringing back Big 10 football. You are well aware my Husker state bleeds and votes red. Our Govenor will not throw you under the bus. The Ricketts love the tax breaks you have afforded them after all.
In Conclusion, you deserve all the endless praise you crave for making it through these 4 years. When and if you are voted out (please oh please), try to bow out gracefully. You can blame us radical left libtards after all.
Sincerely yours,
Tired of this Circus, bring on Nov 3!!!