Can You Please Address The Racism?
A Response To The Term "Chinese Virus"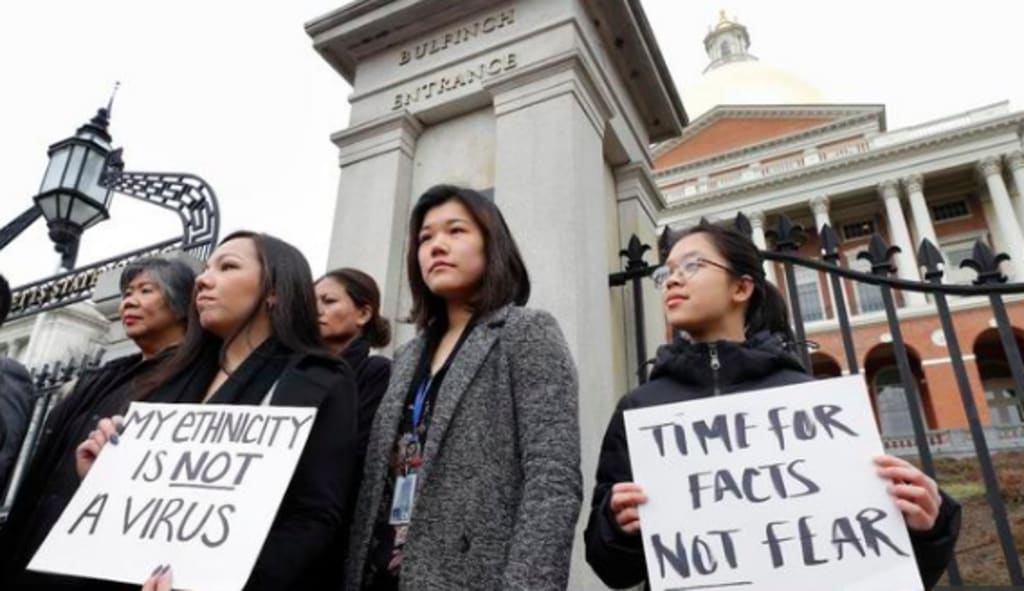 Dear Mr. President,
I am very concerned that as COVID-19 becomes more of a pandemic in this country, it will serve to fuel the already-present pandemic of racism that has swept our nation for years now. I fear the words you use when you refer to this virus as "the Chinese virus." Mr. President, viruses do not have an ethnicity. But people do. And your speech links this virus to people of Chinese descent (and really, all Asians worldwide). In fact, you normalize the fear of individuals who are as American as you or I by categorizing a virus as being "Chinese."
I'd like to tell you about a conversation I had with my first graders, because I need you to understand how fear mongering works. A student said, "...so now we're all gonna get sick because of the Chinese!" in the middle of morning work. I stopped class. I asked the student if she had ever been sick before. She said yes, she had the flu only a month prior. Actually, my whole class got the flu. I asked her who gave that to her, and she responded by saying she did not know. I continued. "So can we really say that any sickness is any place's fault if we don't know who gets us sick?" She told me that the Coronavirus was mostly in China, so that was where it came from. She told me she didn't want to be near Chinese people because she didn't want to get sick.
I pointed to a boy in my class, her best friend. "BLANK is Chinese-American. But he's your best friend. Are you going to stay away from him because of what he looks like?" She shook her head. "No, he was born here. He's not sick." So I asked, "Do you think strangers who see him on the street will think the same thing if they don't know him?" She considered that, and she didn't say anything else. So I addressed the class. I told them, "When you stay away from others out of fear because of how they look, you are leaving them out because of what you think they might do, not what they have actually done. That is the definition of racism." And this resonated with them, because even first graders can understand being treated unfairly for something they didn't do.
I recount this story, this tough conversation I had with a seven year old almost a month ago, because it upset me so much. A young child had made the connection that by excluding or avoiding others, that came solely from one group or ethnicity, she would be safer. It tasted too much like the platform on which Hitler came to power. It sounded too much like the logic behind Japanese internment camps on American soil. And it scared me.
So Mr. President, I implore you to consider the effects of your word choice and publicly address our nation to quell the fear that is brewing among us. Tell the American public that this is a time to support one another, not to fear the interactions with member of an ethnicity. It is no nation's fault that this virus materialized. Instead, please refrain from using language that links its spread to any nation and simply call it what it is. I guarantee you, it won't know the difference either way. But we will. Our children will.
trump
I'm usually narrating books for Audible or writing romances, but writing in any form is my passion. My hobbies are focused on the written word. I also love to cook and travel. I live with my husband and two kitties in Hoboken, New Jersey.
Receive stories by Elizabeth Tebb in

your feed