#CALEXIT, Leaving a Nation
A view of #CALEXIT, from the inside.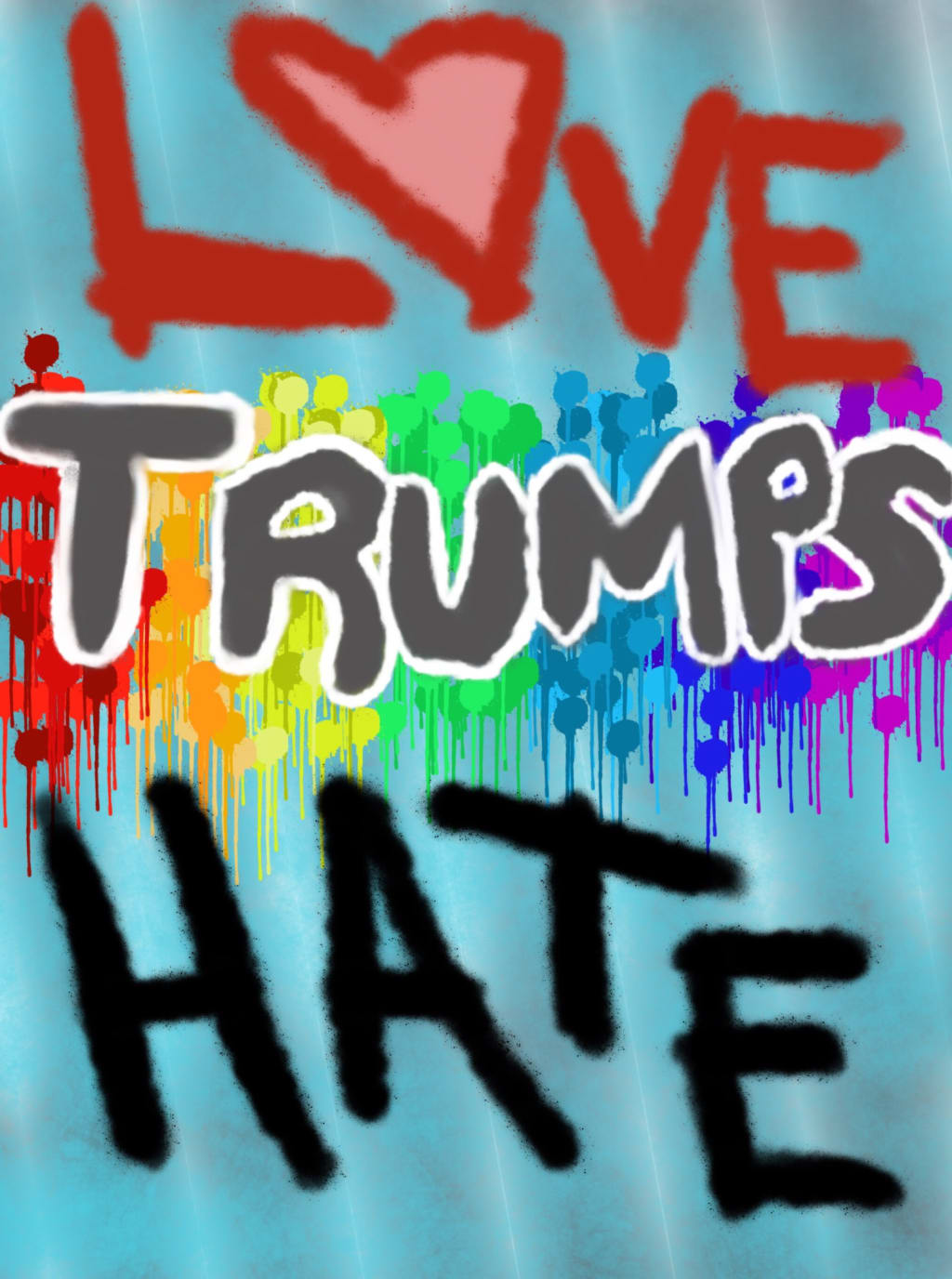 Original Art by Drew Bradford
If you've read my work before you'll know I'm a recent California migrant, coming from the beautiful state of Alabama. As you'll also know I love my new home state more than anyone will ever understand until they find their own home state. Yes, moving to Los Angeles was a culture shock. I learned and adapted and I love the way of life in this huge city, and beautiful state. With the recent development of the #CALEXIT idea, I would like to say several things. First of all, I cannot be prouder to say this is my home state and I love they stand for everything I believe in. California has showed me the greater side of America's openness, in my opinion. With this being the development at hand, I will say I fully agree with California seceding from the union to create a nation it bases on the beliefs we set forward currently as a state.
I know to some of you I may sound crazy, my decision may seem ignorant or ill-fated. But I promise you, I support it whole heartedly and I'm not alone. I am so upset with the mistreatment of every group of people in which I cannot believe under the current leadership of the United States of America. I cannot even find a way to express my beliefs without getting mildly agitated, because people think building a wall is okay. People think banning a whole country from visiting is okay. Taking women's choices about their bodies is not okay to me either. Adding to that, the thought that anyone wants to take away healthcare from millions of people, creates nothing but issues to me. If we are going to go back in time, California only plans to move forward. Time does not have a rewind and neither do my rights.
I am not going to sit by and let a country that does not even value my vote, as well as my fellow Americans, in my past election to suppress me as a person, especially after I had to move 3000 miles away from my family for solidarity.
When this nation was founded it was based on us all being equal. It created the melting pot effect that makes us great, and if you are going to turn that off, I will make a new welcome and hopeful atmosphere with my fellow Californians.
I know there will be negative effects, costs, and risks. These risks are something I'm willing to take, and I ask my fellow Californians to as well. We have lead the country in being one of, if not the most, forward thinking state in this great country. We must take the constitution that was created for us long ago and build on that to build our own hope for Americans like us; people like us all over the world. I know they depend on us, but right now they need to depend on us to lead by example.
As far as being alone, we will never be alone. I welcome any other state that wants to take similar measures to do what their governments are put in place to do; protect their citizens. It will be a long process and it will be dreary, but together we can create a new movement and our own example built on what our original American Founding Fathers set for people long ago.
#CALEXIT will be a mark on American history, and the history of the world. Whether we secede or not, I ask my fellow Californians and Americans to join me in realizing that our oppression is not okay and we must find an answer, before we are silenced for good.
Further information about #CALEXIT can be located at www.yescalifornia.com
This is an opinion piece based on educated research.
Follow me on Instagram or Twitter for the latest updates on articles.
About the Creator
Creative.
Activist.
Unique.
Unique.
Follow me on Instagram for the latest updates. @x_o.Megan
Reader insights
Be the first to share your insights about this piece.
Add your insights