Building a better Britain
Change things for the better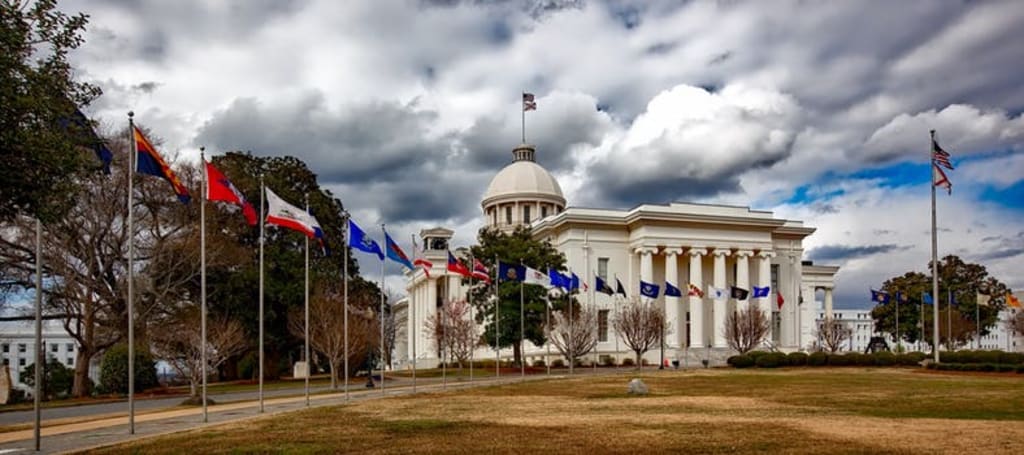 Building a better Britain
Change things for the better
Before any structure, that is meant to last, can be built; it needs stable, firm ground to build it on. It needs to be sure the foundations are not going to move. So the first step towards a better Britain is to ensure stability. Stability of population and stability of economics are the firm ground that can be built on. Consistency of purpose and clearly defined objectives, with contingency plans; need to be understood and agreed by the great majority of the population. Governance needs to be truly democratic and not controlled by mixture of elite bureaucrats, the mega wealthy controllers of finance and a select few politicians. The setting up of the stabilizing factors has to be agreed by national referendum and enshrined in law so that only a clear majority in a other referendum, can change the settings. Democracy is governance by the majority.
Stability of population, is going to be politically, an area of disagreement, due to ideologies, but as shown in leave EU referendum and the later clear majority for a government intent on ensuring we did leave the EU, the majority of the population are in favor of controlling boarders and controlling who becomes British. While the left of center Labour party and the Liberal democrats have a policy of welcoming in every person who wishes to come, this is clearly not a stable or even sustainable policy. The future is so full of uncertainties that will change society so very much, that having no control over the size of the population renders all attempts to build a better Britain completely futile. How can the health care budgets be set for the next 10 years if there is no control over how big a "customer" base it is going to have to supply? How can the required number of trained teachers and doctors be met if no one knows how many will be needed in 10 years time? Statistically it is within possibilities to foresee the increase or decrease in indigenous population, only if there are no external factors. Strict control of immigration can limit the external factors.
Stability of economy is another ideological battle ground. Being in a situation where every election causes changes, major directional changes to the economy, is unstable. If every financial plan is limited to a maximum of 5 years but the financial infrastructure of the economy, takes 4 years to change direction; then clearly the necessary effective planning can not be done. Take a simple example; in times of relative peace, where emergency measure are not involved, it takes decades to agree, let alone build a major new transport facility. How can economic stability be achieved if capital expenditure gets change even reversed, every few years. Making state expenditure a fixed percentage of state income, will give stability to planning in the medium and long term. For example; and these are not suggested figures just examples. State expenditure of defense be 5% of total state income, spending on health care 5%, education 5% infrastructure 3% etc etc. Enshrine these in law such that it needs a two thirds majority in a national referendum of all British subjects, living in Britain, over the age of 21, to change the percentages.
Having set the macroeconomics into a stable situation then the vital and absolute need is to make huge improvements in the productivity and efficiency of all state controlled activities. New technologies need to be embraced, the bureaucracy needs to be drastically reduced in its size, cost and power to delay political policy. When a new government is formed they need to bring in new senior managers. The present system where even a new government with a clear mandate, can not enforce change on senior bureaucrats, is simply unacceptable. One vital issue that will be resisted is control of the banking sector. Whilst a socialist total control of everything and everybody, is never going to be a way forward to make a better Britain; some level of anti speculation in financial sectors is needed. Investment in new ideas is a form of speculation and this form needs encouragement, may be through a state owned bank but the uncontrolled speculation in any financial, market needs stopping if we are to have stability. Allowing a situation where a group of people can decide, for their own profit, to gain control of a vital commodity or to bring down a business; has to be detrimental to stability. Asset stripping, creating monopolies for private gain, are not acceptable in a democratic nation.
It is vital that a better Britain has a forward looking agenda. Britain should set up a National Research Company, owned by the tax payers, held by the government but with a structure that is modern business not government administration. The civil service should not be allowed to interfere with its structure or objectives. The national research company should have links to every university and be free to do honest research without the preset narrow objectives of the more commercial businesses. The government should take out world wide patents of the results of this research and allow a commercial arm of the research company to generate income for the tax payers. License to exploit the research should be given to British owned and based commercial manufacturing companies. Preference clearly to those employing staff in Britain while generating income from overseas.
To build a better Britain we need to take the political bias out of state education and state media operations. These need to be modernized, stabilized and made more efficient. A much wider and more open recruitment policy will help this. All teachers and media managers, should have at least 5 years real world experience before they take up a state post. This 5 years can be in the armed service, industry, commerce, etc. Health care managers should have actual medical health care experience. Simple things. Offer "fast track" training and promotion to ex members of the armed services who wish to go into teaching or the health service. Obvious things but they need to be enacted.
Streamlining the administration structures of state run efforts, is vital. Britain is geographically a small over populated island, many of the administrative areas were formed a long time ago when communication was far less efficient than it is now. We need to sweep away all the quangos, all the separate and overlapping management areas. May be just have 4 or 5 regional administrative areas with no other sub divisions. Use modern computer administration. Simple things such as when a medical consultant types in a patient report, ensure it automatically goes to the GP, the patient and any one else involved in treatment. It should not have to wait to be retyped, sent to an area office, then retyped and sent to a regional one, then if all goes well it eventually gets to the GP and patient.
Amalgamation of fire, rescue, ambulance, air ambulance coast rescue etc. all under one body, one head, just 4 or 5 regions to cover country. The saving in management costs alone would allow huge improvements in pay and equipment for the actual front line staff. Similar improvement can be made in policing, social welfare and just about every other facet of state involvement. Why do we have to pay for a ministry of education, regional educational authorities, county council education departments, local council departments and administrators in every educational establishment? So much room for drastic improvement. The management should always have experience of working in the sector they manage. Health care manages should have experience and preferably qualification in medicine. Emergency managers should have at least 5 years front line work in this sector. The managers of state education must also be qualified teachers. The managers of the police should all have served as constables for at least 5 years. The central government body, responsible for each sector, should have such "professional" managers, politicians and "customer representatives" on their board of directors.
A better Britain needs to embrace new technologies, such Artificial Intelligence, hydrogen fuel technology, cold fusion etc. We need to reduce the cost of government and we need to improve the democratic power of the majority. Having more national referendums and local referendums, where the results would advise the elected member of parliament on the views of the majority, look a reasonable way to achieve these aims. One danger of these practices is that, over time, a great number of people will start to be "tired" of them and ignore the process. This will encourage activists and political zealots to try and gain undue influence. Keeping democracy relevant to the people and keeping extremists, of any political ideology, from exploiting voter apathy, is a problem to be overcome. The strident calls to lower the voting age is all from those on the left since they know that younger people have been subjected to socialist influences while at school and have not yet experienced other political influences. Changing, or better still completely removing; all political influence in education, would solve this but until there is reform in the way teachers are trained and recruited, may the the best policy is to raise the voting age until the majority have been aware of a variety of opinions before they decide on their own.
There is a sector of British society that suffers deprivation, the homeless, the drug taking and the existence of illegal street gangs, the lack of respect for police and the open flouting of the laws of the nation, are evidence of this. This population sector may involve only a minority of people, in terms of numbers, but it is a national disgrace that they exist at all. Most claim that spending money will solve all these issues, and certainly some aspects of this way of life could be alleviated by greater social expenditure. The problem is that just spending money does not change attitudes. Drug taking, illegal drug use, is more a psychological issue than a financial one. Many people, but not all, caught up in this downward spiral of illegality and substance abuse, are victims. Many but not all. To some it is a chosen way of life because they do not like how the rest of society operates. To some it is easier than working for a living. These are problems faced by every nation on the planet. Having stability, especially economic stability, will allow long term solutions to be found, constant changes of political will and ever changing availability of resources, make solving these problems so much harder.