Bryanwatch: September II
Steil Votes to Shut Down Government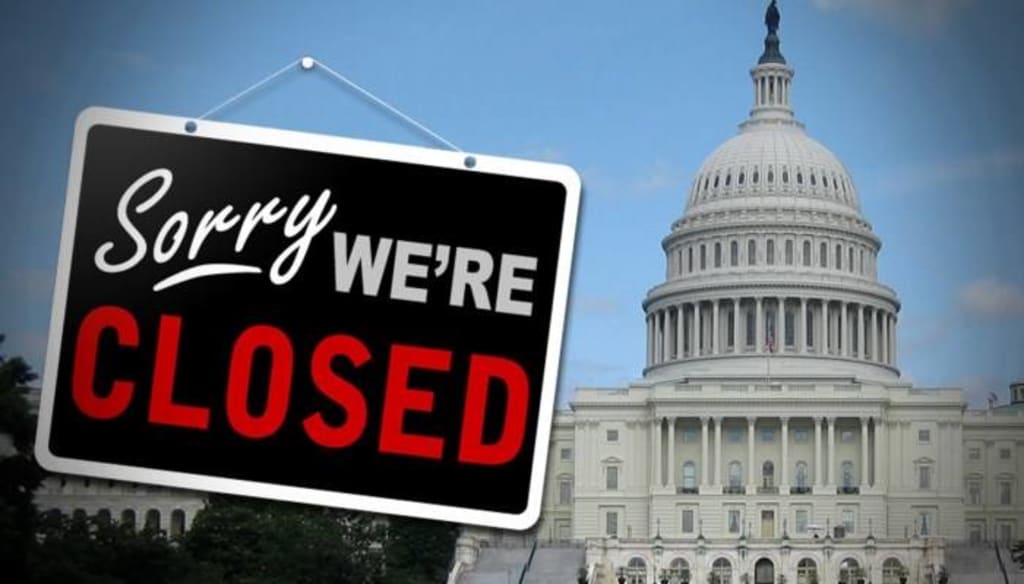 Rep. Steil voted against funding government operations after October 1
A fairly slow week in the House, with only eleven votes, six of them party line. Biggest news of the week: Rep Steil was one of only 56 Republicans to vote against HR 8337, the Continuing Appropriations Act, which funds government operations through December 11. That's right, Steil voted in favor of shutting down the federal government on October 1.
Among the things that Steil voted against funding were Medicare and Medicaid, veterans benefits, nutrition programs, National Flood Insurance (as communities around the country are suffering from floods) and Temporary Aid for Needy Families. Fortunately 368 members saw the benefit of keeping the federal government running.
The other major bill discussed this week was HR 4447, the Expanding Access to Sustainable Energy Act. Congress passed it on Thursday, with only seven Republicans supporting it. Steil was not one of them. (RC 206, Sep 24)
Steil did vote for a motion to recommit by Frank Lucas of Oklahoma that would give the Trump administration (through the Secretary of Energy) the power to pick and choose which companies would get funding under the bill. (RC 205, Sep 24)
There were three amendments to the bill, two involving en bloc additions (multiple amendments as a group) to HR 4447. In a rare good vote, Steil voted for a motion by Mike Levin (CA) to add 10 amendments (RC 204); He voted against an amendment by Haley Stevens (MI) that would have added 28 Democratic amendments (RC 202, both Sep 24).
The en bloc amendment by Levin (RC 204) had amendments from several California congressman dealing with various aspects of the wildfire crisis currently hitting the west coast of the United States, especially California. It includes research on wildfire hazards (Harder amendment #33), wildfire smoke (Levin amendment #46), NIST data on wildfire hazards (McEnerney amendment #53) and wildfire risk reduction (Schrader amendment #76).
The en bloc amendment by Haley Stevens largely dealt with alternative energies, especially wind and solar. Although climate change mitigation (Larsen amendment #42), off-shore drilling (Garamendi amendment #26) and green house gasses (Lowenthal amendment #49) were all part of the package. Cindy Axne, freshman from Iowa, had an amendment on biofuel facilities, a major issue for the farmers of her state (amendment #1). And Rep. Mike Quigley of Illinois had an amendment on preventing birds from running into buildings (amendment #72). Only five Republicans supported the Stevens amendments. (RC 202)
Steil also voted against an amendment by Rep. Debra Haaland to increase funding for energy research and development (RC 203, Sep 24). Only four Republicans voted for more research into sustainable energy.
Three bills passed with little opposition. HR 451, the Don't Break Up the T-Band Act of 2020 passed 410 to 5 (RC 201, Sep 23). The bill reverses an action by the FCC to split up the T-Band, which is used by first responders.
On three members voted against HR 6210, the Uyghur Forced Labor Prevention Act, which condemns human rights violations of the Chinese government against Muslim minorities in the western part of the country (RC 196, Sep 22)
Justin Amash (MI), Warren Davidson (OH) and Tom Massie (KY) win the "Crazy Caucus" award for the week, being the only ones to vote against HR 6210 and HR 451.
And everyone supported HR 5664, the Leveraging Information on Foreign Traffickers Act, which gives the State Department additional time and resources to research human trafficking (RC 197, Sep 22).
As usual, Republican lawmakers voted against considering all proposed legislation this week. Bills up for consideration this week included HR 4447, HR 6270 and HR 8319 (the continuing appropriations bill). (Roll Call 199 and 200, Sep 23)
VOTE SCORECARD
Total Votes: 11
Party Line (6): 199, 200, 202, 203, 205, 206
NPL (3): 196, 197, 201
Extreme: 198 (Continuing Appropriations)
Good: 204 (Levin Amendment)