Bryanwatch - June 2021 II
Steil Remains Trump Lackey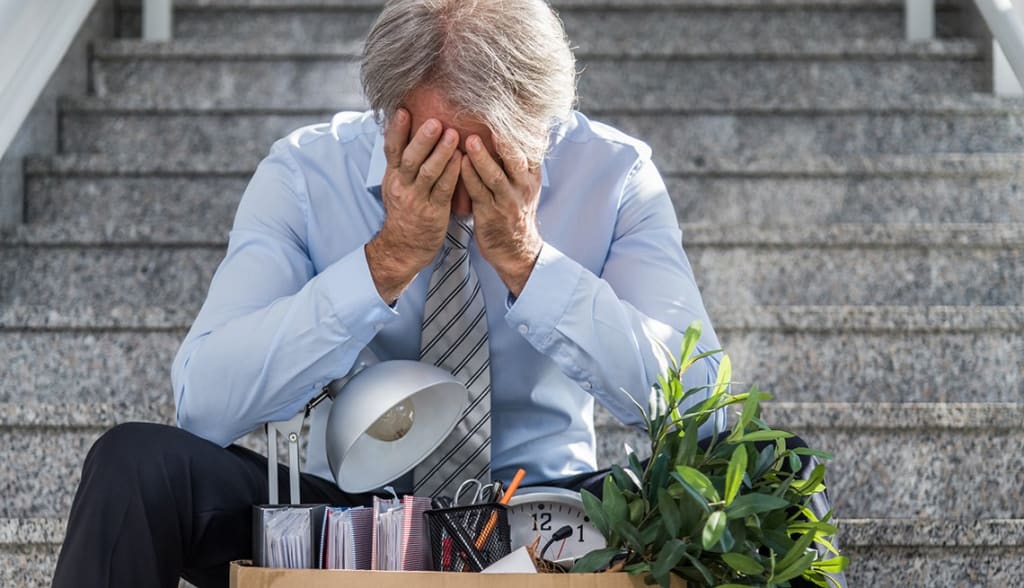 The House passed protections for older workers last week
A fairly slow week in Congress, with only 13 votes. Ten of them were party line and Representative Steil voted with the Republicans every time. On the one vote where Republicans were fairly evenly split (RC 177), Steil actually sided with the conservatives.
Congress spent some time this week fixing some of the damage caused by the Trump administration. The House passed three Senate resolutions relating to Trump era policy. Since they already passed the Senate, they are headed to President Biden.
Senate Joint Resolution 14 nullifies oil and natural gas standards that were proposed by the Trump era Environmental Protection Agency in September (RC 185, June 25) The rule was in keeping with much of Trump era environmental policy, allowing big corporations to pollute more.
Senate J Res 13 reversed a Trump era policy from the Equal Employment Oppotunity Committee which created onerous new burdens in the agency's conciliation procedures. It was passed on January 14, a parting landmine from the Trump cabal. (RC 183, June 24) As with much of Trump era labor policy, it tipped the balance in favor of employers and violated worker rights. For a good review of why this policy should be reversed, see Rep. Bobby Scott's (VA) arguments (Congressional Record, H3110)
And Senate J Res 15 reversed a rule issued by the Comptroller of the Treasury on October 30, which allows predatory lenders to evade usury laws and shaft consumers with outrageous rates as high as 150 percent. (RC 181, June 24). Reversing this policy was a major win for credit consumers. Interestingly, the only Republican (1-208) to vote for it was Glenn Grothman. Steil sided with Trump and shady lenders against consumers seeking loans.
On Thursday, the House passed HR 239, the Equal Access to Contraception for Veterans Act (RC 184, June 24) and HR 1443, LGBTQ Business Equal Credit Enforcement and Investment Act (RC 182. June 24). Steil once again voted against both bills. HR 239 gives military veterans free contraceptives at VA facilities if civilian insurance policies covered them. HR 1443 would create reporting requirements concerning LGBTQ owned businesses in order to address discrimination in lending practices.
The other significant bill the House dealt with this week was HR 2062, the Protecting Older Workers Against Discrimination Act of 2021 (Passed 247-178, RC 180, June 23). 29 Republicans voted to protect older workers; Steil was not one of them. The law makes it easier for older workers who have been discriminated against to make their case in court.
There were two sets of amendments to HR 2062. Steil voted for the Republican amendments (RC 179) and against the Democratic amendments (RC 178).
Last, but hardly least, Congress passed another omnibus package of sixteen bills (RC 177, June 23). It passed 325 to 103, with Republicans split 107 to 103. Steil sided with the conservative wing of the party on this vote. The following bills were sent to the Senate:
H.R. 482 Newborn Screening Saves Lives Reauthorization Act
H.R. 704 Artistic Recognition for Talented Students Act
H.R. 961 Justice for Juveniles Act
H.R.1314 Stop Tip-overs of Unstable, Risky Dressers of Youth Act (STURDY Act)
H.R. 2571 Advancing Mutual Interests and Growing Our Success Act (AMIGOS Act)
H.R. 2679 Foundation of the Federal Bar Association Charter Amendments Act
H.R. 2694 Criminal Judicial Administration Act
H.R.2922 Elder Abuse Protection Act
H.R. 3182 Safe Sleep for Babies Act
H.R. 3239 Making Improvements in Title 41, United States Code, into a positive law title nad to improve code
H.R. 3241 Making Improvements in Enactment of Title 54, United States Code into a positive law title and to improve code
H.R.3723 Consumer Safety Technology Act
H.R. 3752 Pandemic Effects on Home Safety and Tourism Act
H.R. 3841 Tribal Health Data Improvement Act
S. 409 Providing for Availability of Amounts for Customer Education Initiatives and Non Awards Expenses of Commodity Futures Trading Commission Whistleblower Program
S. 1340 Redefining Eastern and Middle Judicial Districts of North Carolina
As usual, Republicans refused to even consider voting on Democratic legislation, voting against taking up HR 239, HR 1443, HR 2062 and Senate Joint Resolutions 13, 14 and 15 (H Res 486, RC 175 and 186. June 23)
On Tuesday, the House passed another "Veteran of the Week" bill, this time HR 983, the Preventing Crimes Against Veterans Act, which passed 416 to 5. The five voting against were Democratic members of The Squad. (RC 174). The House also passed HR 1374, the Enhancing State Energy Security Planning and Emergency Preparedness Act by a margin of 398-21. Those opposed were a strange blend of some of the most liberal Democrats and some of the most conservative Republicans (RC 173).
Scorecard
Total Votes: 13
Party Line: 10 (10-10)
Republicans Split: 177
NPL: 173, 174