Bryan Watch (Pt. 2)
Shutdown Continues: January 14-18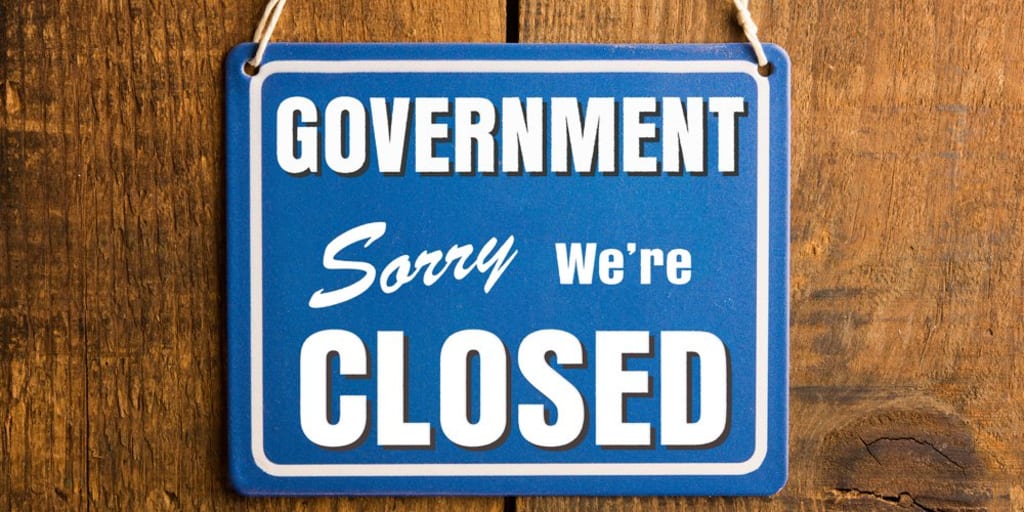 Bryan Watch—Jan 14-18
The House of Representatives cast 14 votes the week of January 14-17. Eight were party line and six were non-party line. Steil voted with the Republican line every time this week.
Of the party line votes, most concerned making continuing appropriations to fund the federal government. Steil voted several times against making appropriations to fund the government, effectively supporting Trump on the shutdown. Those votes were:
Roll Call 39, January 16: Steil sides with Republicans 187 to 6, again.
Roll Call 31, January 15: Steil sides with Republicans 187 to 6
The six Republicans who stood up to Trump have been the same ones standing up to so far this year: Brian Fitzpatrick (PA), Jamie Herrera-Beutler (WA), Will Hurd (TX), John Katko (NY), Christopher Smith (NJ) and Elise Stefanik (NY).
Steil also supported efforts to kill the bills with motions to commit:
RC 43, January 17: Supported Granger motion to recommit HJ Res 28 (Republicans 189-0)
RC 38, January 16: Supported Dunn motion to recommit HR 268 back to the Committee on Appropriations (Republicans 193-0)
Steil also voted with the Republicans against even considering the bills regarding funding the government:
RC 40, Jan 17, H Res 52: Republicans 0-190
RC 35, Jan 16, H Res 43: Republicans 0-193
RC 34, Jan 16, H Res 43: Republicans 0-194
Steil also voted AGAINST an amendment by Rep. James McGovern (MA) that would would have prohibited any of the funds in the bill for the Army Corps of Engineers or Department of Homeland Security to be used to plan, develop, or construct the border wall. Four Republicans did support McGovern: Amash (MI), Diaz-Balart (FL), Fitzpatrick (PA) and Gonzalez-Colon (PR). On the one vote this week directly about building the wall, Steil sided with Donald Trump (RC 37, Jan 16, HR 268).
Of the six non-party line votes, only one could be called controversial: HJ Res 30, which disapproved of President Trump's actions in regards to sanctions against the Russian Federation. While it was decidedly a slap at Trump, it was a bi-partisan one, as Republicans voted for it 136 to 53. Steil did vote to disapprove of Trump, but he had a lot of company.
Steil did get some fawning journalism over his vote on the Russia sanctions, even though it wasn't really a particular "Profile in Courage" vote. Check it out here.
The other non-party line votes were pretty tame:
RC 41, Jan 17: HR 150, the Grant Reporting Efficiency and Agreements Transparency Act or GREAT Act, which passed 422-0.
RC 33, Jan 15, HR 135, the Federal Employee Anti-discrimination Act, which passed 424-0.
RC 30, Jan 14, HR 116, the Investing in Main Street Act, which passed 403 to 2. Only Amash and McClintock voted against it.
RC 36, Jan 16, HR 190, the Expanding Contracting Opportunities for Small Businesses Act, which passed 415-6.
The six were the usual right-wing suspects: Amash, Biggs, Gosar, King (IA), McClintock and Roy.
RC 32, Jan 15, H Res 41, Rejecting White nationalism and White supremacy which was a direct reaction to pro-white supremacy comments by Rep. Steve King of Iowa. It passed 424-1, with the only vote against being Bobby Rush of Chicago, who argued the measure did not go far enough. Rush is pursuing a motion of censure against King.
Rough Summary for Steil's Third Week on the Job:
Still a lockstep Republican, voting with the Republican majority on every party-line vote. Still supporting Trump's efforts to keep the government shut down. Still supports Trump on building a wall on the border, even though there are no logical reasons for building the wall, especially at the cost Trump is citing. On the plus side, he did vote against employee discrimination and for investing in Main Street.