Bryan Watch: Nov 18-21
No Protections for Health Care Workers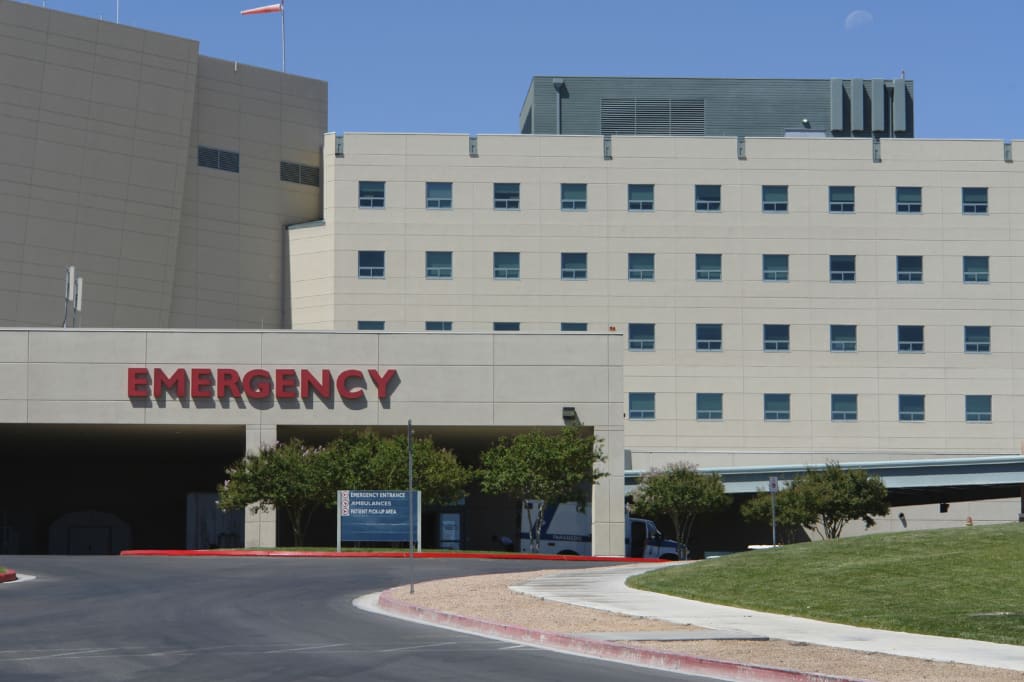 The House voted on protections for health care workers this week
While most of the attention this week was on the Impeachment hearings, where State Department officials revealed the criminal network disguised as a presidential administration, Congress actually did cast a few votes this week.
The big bill this week was HR 1309, Workplace Violence Prevention for Heath Care and Social Service Workers Act. The bill passed with only 32 Republicans supporting it; Steil was not one of them (RC 642, Nov 21). The bill requires the Department of Labor to establish occupational health and safety standards to protect health care workers and social service workers from workplace violence.
Rep. Mike Kelly proposed an absurd motion to amend, stating that Congress was so busy with impeachment it was ignoring its responsibilities... nice water carrying for the White House. When House Democrats argued (successfully) the amendment was non-germane, Republicans voted in favor of ludicrous White House talking points (RC 641, Nov 21) .
House Republicans (including Steil) voted against consideration of HR 1309 (RC 632 and 633, Nov 20) naturally.
There were two controversial and two non-controversial amendments to HR 1309. Anthony Delgado, a freshman from New York, had an amendment that would provide employers with technical assistance to obey the law. Most Republicans, including Steil, voted against it (RC 640, Amdt 10). Steil voted for an amendment by Bradley Byrne (AL) which would have slowed the implementation of the workplace safety law (RC 637, Amdt 3)
The two non-controversial amendments were by freshmen Jennifer Wexton (RC 639, Amdt 9) protecting current workplace safety protections and Josh Harder (RC 638, Amdt 4) allowing health care workers to report workplace violence to law enforcement.
Less controversial were two bills regarding protests in Hong Kong. The House unanimously voted to prohibit the export of weapons to the police force of Hong Kong (RC 636) and passed the Hong Kong Human Rights and Democracy Act (S 1838) by 417 to 1 (RC 635) Crazy Caucus leader Thomas Massie (KY) was the only one against.
Perhaps the weirdest vote of the week was on Shark Fin Sales, where Republicans were split 89 to 104 on whether to ban them. Steil, to his credit, voted to protect sharks. (RC 634, HR 737, Nov 20)
Most House Republicans (12 to 181) voted against the continuing resolution funding the Departments of Commerce and Justice and a variety of scientific agencies including NASA and the Environmental Protection Agency (RC 631, Nov 19). Republicans also voted against consideration of HR 3055 (RC 628 and 629, Nov 19) .
Ten Democrats also voted against HR 3055, because it contained an extension of the PATRIOT Act through March 2020. The ten Democrats who voted for civil liberties were Earl Blumenauer (OR), Yvette Clarke (NY), Peter Defazio (OR), Grace Meng (NY), Alexandria Ocasio-Cortez (NY), Ilhan Omar (MN), Ayanna Presley (MA), Rashida Tlaib (MI), Juan Vargas (CA) and Filemon Vela (TX) (Also RC 631) .
On Tuesday, the House passed HR 5084, the Improving Corporate Governance Through Diversity Act. The bill would require corporations which file with the Securities and Exchange Commission to reveal the gender and racial breakdown of their corporate boards and top management. Republicans split 55 to 134 against, with Steil voting in favor of diversity (RC 630, Nov 19) .
On Monday, the House passed HR 4344, the Investor Protection and Capital Markets Fairness Act, which was written by Ben McAdams of Utah (RC 627, 315 to 95). Republicans split right down the middle on the bill, 93 to 94, with Steil voting Yes. The bill is in response to the Supreme Court decision Kokesh vs SEC (137 S Ct 1635), and gives the SEC the power to see disgorgement (repayment) in the case of people who have been swindled by securities fraud. Bernie Madoff is one very notable example.
Half of Republicans voted against giving the SEC the power to hold ripoff artists like Bernie Madoff accountable to the people they cheated. Not a single Republican got up and argued why HR 4344 shouldn't be passed (Congressional Record, Nov 18, House 8929-8932).
Steil also voted for HR 3702, the Reforming Disaster Recovery Act, which most Republicans (71-117) voted against. The bill would give the Department of Housing and Urban Development the power to give Community Development Block Grants for disaster recovery efforts. This includes Puerto Rico, which is still slowly recovering for Hurricane Maria two years later.
And almost everybody supported the reauthorization of the Terrorism Risk Insurance Program until 2030. (RC 626, 385 to 22)
Scorecard
Total Votes: 18 , Party Line: 11 (8-3; Steil 73 Percent). Good: 625, 630, 634
Note: There will be no Bryan Watch next week, as Congress is doing District Work due to Thanksgiving being next week. The House will be in session during the first two weeks of December. Expect more impeachment fireworks. Meanwhile, happy Thanksgiving everybody!