Bryan Watch: Late July 2020
Steil rejects funding State Department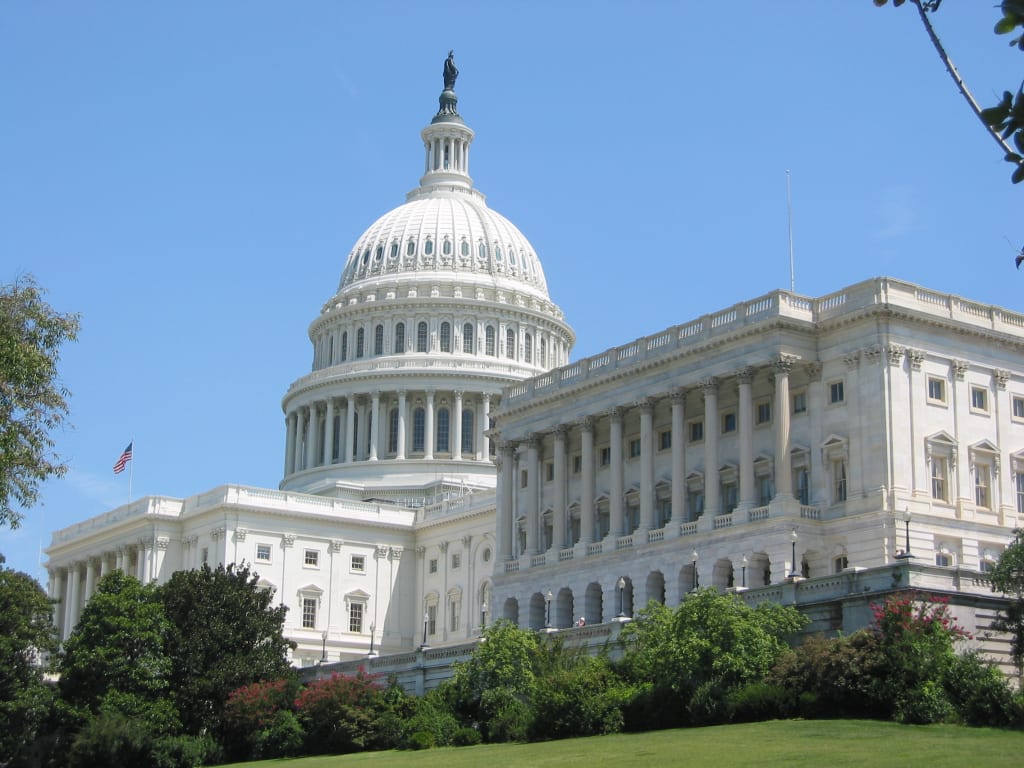 Congress had a relatively busy week last week (July 21-24), with 28 votes, including multiple votes on the State Department Appropriations bill. There were 24 party-line votes last week, and Congressman Steil voted with the Republicans on 21 of them.
Steil actually did cast a few good votes last week. He voted:
- against Rep. Smith's efforts to cut the State Department bill (HR 7608) by 5 percent across the board (RC 164, July 24)
- Against an effort by Rep. Allen (GA) to cut environmental protection spending by 5 percent across the board (RC 162, July 24)
- Against another effort by Allen to cut Foreign Aid by 5 percent across the board (RC 159, July 23)
In perhaps his best vote of the week, Steil supported replacing the statue of Roger Brooks Taney, a Supreme Court Justice notorious for supporting white supremacy with a statue of Thurgood Marshall, the first African American Justice (RC 156, July 22, HR 7583). Remarkably, 113 Republicans (a majority) voted to keep the Taney statue in the Capitol.
Rep. Steil, along with all the other Republicans, voted against funding the State Department along with a variety of other federal agencies (RC 166, July 24, HR 7608). He also voted for a ridiculous amendment by Kay Granger that would take money from climate change efforts to provide more money to fight China, when the Trump administration is doing nothing to fight China's efforts to undermine the United States; exactly the opposite in fact. (Granger motion to recommit, RC 165, JUly 24)
He voted against a wide range of Democratic efforts to improve the State Department appropriations bill (Lowey en bloc amendments (RC 160 and 161, July 23). And as usual, voted against even considering HR 7608 (RC 157 and 158, July 23)
Steil sided with the Trump administration on passing rules which weaken air quality protection (Tonko Amendment, RC 163, July 24). Steil sided with the big oil companies in voting against HR 1957, the Great American Outdoors Act, which would use money from oil and gas leases to pay for long-delayed maintenance projects on federal lands. (RC 155, July 22)
Steil also voted against making it easier for universities to provide students with financial aid when he rejected HR 2486, the FUTURE Act (RC 153 and 154, July 22). Another idea that every Republican voted against.
Steil did vote for the Pentagon budget (offficialy HR 6395, the William M Thornberry National Defense Authorization Act) on July 21 (RC 152). The bill passed on a non-partisan basis, with both Republicans and Democrats supporting it, The opposition can from 81 Republicans and 44 Democrats, mostly members of the Progressive Caucus.
However, did support a goofy effort by Republicans to tack on a sanctions bill to HR 6395 without an discussion by the relevant committee (RC 151, July 21)
As usual, there were a variety of amendments to the Defense Appropriations bill.
Steil voted against an amendment by Rep. Mark Takano to prevent the exploitation of veterans by educational institutions (RC 150, July 21); Voted against providing students with up to $10,000 in assistance to pay off their federal loans (Dean Amendment, RC 149, July 21); Voted against an amendment by Joe Neguse (CO) to protect the land around the Grand Canyon from exploitation by mining companies (RC 147, July 21); and voted against efforts by Diana DeGette to add the Protecting America's Wilderness Act [HR 2546] to the bill (HR 146, July 21)
Rep. Marc Pocan, one of the leaders of the Progressive Caucus, attempted to cut authorization levels in the DOD bill by 10 percent, except for personnel. The amendment failed, 93 to 324, with every Republican, including Steil, voting against it (RC 148, July 21)
Steil sided with the Trump administration on an amendment by Rep. Escobar (TX) that would require congressional oversight when the President deploys active US military personnel in situations of civil unrest. Steil has no problem with Trump using military troops to harass protesters (RC 141, July 21)
Steil also sided with almost all other Republicans against an amendment by Pramila Jayapal (WA) to eliminate the Pentagon's Unfunded Priorities lists (RC 145, July 21); voted against accelerating the withdrawal of US forces from Afghanistan (RC 144, Omar amendment, July 21); and voted against eliminating nuclear weapons testing funding from the 2021 budget (McAdams amendment, RC 142. July 21).
And in no surprise, Steil voted against dozens of Democratic amendments to improve HR 6395 (Smith en bloc amendments, RC 143, July 21)
And last as usual, Steil voted against consideration of the bills being considered this week. (RC 139 and 140, July 20)
Scorecard
Total Votes: 28
Party Line: 24 (Steil 21 out of 24)