Bryan Watch: Jan 27-30
Pro-War and Anti-Consumer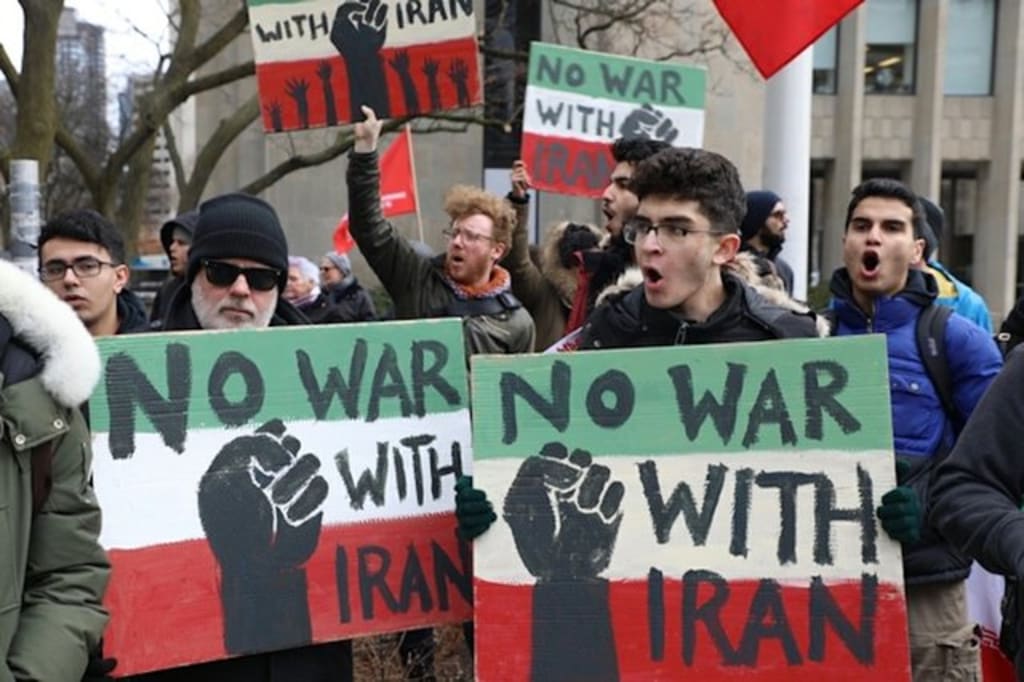 House Republicans voted against preventing Iran War
Another fairly slow week in Congress, with only 12 votes this week, two of them procedural and five of them non-partisan. Steil missed three votes on Wednesday. Of the party line votes he did participate in, he was 100% with the Republicans this week. Meaning that Steil has spent all of January always answering at his party's call and never thinking for himself at all.
The biggest vote of the week was on HR 550. Originally called the "Merchant Mariners of World War II Congressional Medal Act" it was replaced by the "No War Against Iran Act". The bill would require congressional approval of any military action against Iran, and repeals the Authorization of Military Force that was given to George W Bush in 2002.
Not surprisingly, almost all Republicans voted to give Donald Trump carte blanche on a war with Iran. Roll Call 34 was 236 to 166, with only 11 Republicans voting in favor. Roll Call 33 was 228 to 175, with only 4 Republicans in favor. Interestingly enough, they were four of the more conservative members of the House: Warren Davidson (OH), Matt Gaetz (FL), Trey Hollingsworth(IN) and Tom Massie (KY).
The major bill Wednesday was HR 3621, the Comprehensive Credit Act of 2020 (originally the Student Borrower Credit Improvement Act.) The bill is part of a package of consumer credit reforms championed by Ayanna Pressley (MA) of "The Squad". The bill would provide protections for consumers against abuses by credit reporting firms. Not surprisingly, Republicans unanimously sided with big banks and credit corporations. (RC 31, Jan 29)
Steil also voted for an utterly bogus motion to recommit regarding free speech and China that was simply a move to delay HR 3621. (RC 30, January 29). There were two amendments to HR 3621 that were voted on. An amendment by Anthony Brown on cyber-security passed y a fairly broad margin (376-38) with only the members of the Crazy Caucus against it. (RC 29, Jan 29, Brown Amendment #13)
Rep William Clay (D-Saint Louis) proposed an amendment that would make it easier for minorities to build up their credit records. Almost all Republicans (4 to 184), including Steil, voted against Clay's amendment. (RC 28, Jan 29)
Wednesday also saw the passage of a bill on fentanyl analogues (S 3201). It passed on a bi-partisan vote, with Republicans all for it and Democrats divided (137 to 86), with the Progressive Caucus voting against it. (RC 32, Jan 29). Progressives opposed it as a "war on drugs" bill that would disproportionately affect the African American community while failing to deal with the opioid crisis.
On January 28, the House passed HR 4331, the Tibetan Policy and support Act by 392 to 22.
The vast majority of Republicans (163-21) did vote in favor of it; Steil did not vote on RC 27.
House Republicans voted against consideration of HR 3621 and H 550 on Tuesday.(RC 25 and 26). Steil was not present for either vote on consideration.
On January 27, the House took up two bills that virtually define non-controversial. HR 4704, the Advancing Research to Prevent Suicide Act, does exactly what it says, providing grants to the National Science Foundation to support research on suicide prevention. It passed 385 to 8, and almost every member of Congress was a co-sponsor Seven Republicans voted against funding suicide prevention research: Andy Biggs (AZ), Mo Brooks (AL), Jeff Duncan (SC), Bill Flores (TX), Paul Gosar (AZ), Andy Harris (MD), and Tom Massie (KY). (RC 24,Jan 27)
Massie and Justin Amash (Ind-MI) lead the crazy caucus this week for also voting against HR 943, the Never Again Education Act, which passed 393 to 5. The bill creates a Holocaust Education Assistance Program fund, to provide grants so that local middle and high schools can educate students about the Holocaust. The other three Republicans were Jodie Arrington (TX), Ralph Norman (SC) and Tom Rice (SC). (RC 23. Jan 27)
Scorecard:
Total Votes: 12 - Party Line Votes (7): Steil was 5-5, 100%
NPL Votes (5): 23, 24, 27, 29, 32