Bryan Watch: Halloween
Steil sides with Lawless Trump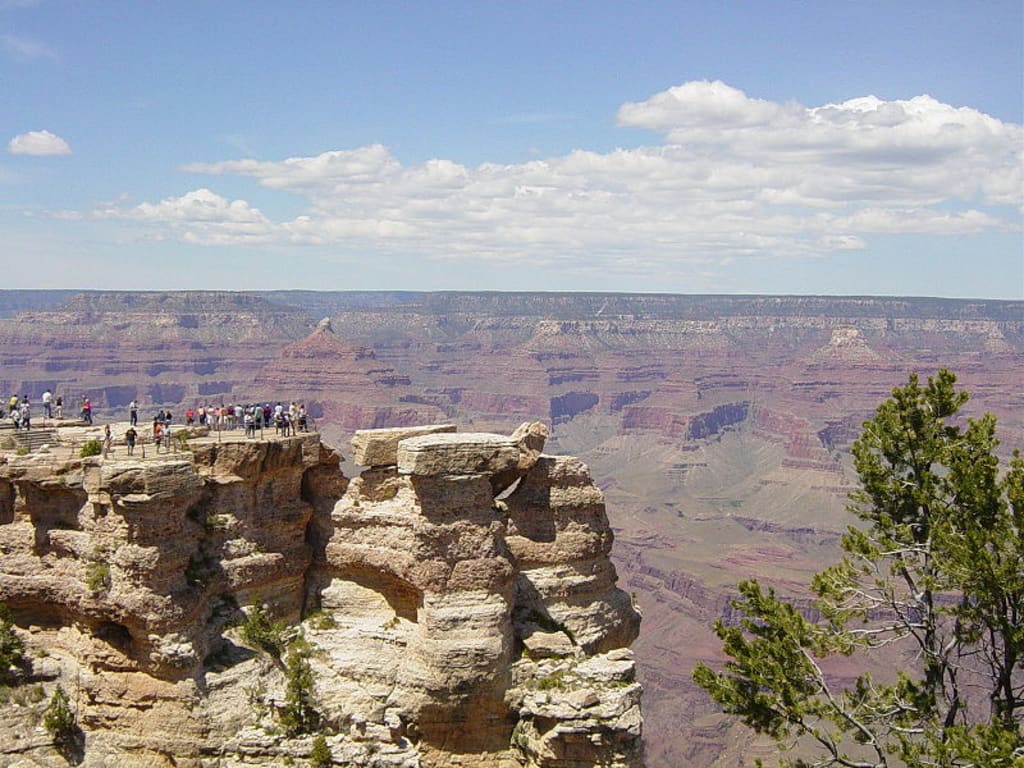 Obviously the big news of the week is that the House made the impeachment of Donald Trump official, setting up the rules for further proceedings. It was a party line vote, 232 to 196, with only two Democrats (Collin Peterson of Minnesota and Jeff Dan Drew of New Jersey) voting against. Steil and every other Republican voted against the investigation. (RC 603 and 604, H Res 660, October 31). Rep. Steil always answered at his party's call this week, going 21 for 21 on party-line votes.
In a hilarious tweet, Steil complained because Nancy Pelosi had chosen Halloween to pass the impeachment resolution.
Wednesday saw the House debating two environmental protection bills: H.R. 1373, the Grand Canyon Centennial Protection Act and H.R. 2181, the Chaco Cultural Heritage Area Protection Act. I am assuming everyone knows where the Grand Canyon is. Chaco Culture NHA is located in northwestern New Mexico.
There were 10 votes on the two bills, every one of them party line. Steil was with the Republicans 10 for 10.
The Grand Canyon Centennial Protection Act would exempt 1 million acres of land in the area of the Grand Canyon from oil drilling and mineral extraction. Most Republicans voted against it (RC 602) and voted for a motion to recommit by Rep. Robert Wittman (VA) that would allow uranium mining in the Grand Canyon. Even the Heritage Foundation, hardly a bastion of liberalism, called the move "a hollow Russian doll." But Steil voted for it. (RC 601, Oct 30)
Then there were the amendments by Rep. Paul Gosar of Arizona, who actually has the Grand Canyon IN HIS DISTRICT.
One was an utterly cynical move to delay the bill due to concerns about jobs for Native Americans, minorities, and women. This may be the first time in his congressional career Paul Gosar has expressed concern for minorities and women. Rep. Raul Grijalva rightly called him out on the absurd hypocrisy. (RC 598, Gosar Amdt 652)
Second was an absurd argument to exclude the Fourth Congressional District (Gosar's District) from the legislation. As Grijalva pointed out, in members of Congress limited themselves only to their own district, nothing would ever get done. Most Republicans supported Gosar's absurdity. (RC 599, Oct 30)
And last but hardly least, Gosar proposed throwing a 1,500 page environmental impact study in the garbage so the Trump Administration could make the bill ineffective. (RC 600, Oct 30)
Most Republicans also voted against protecting the Chaco Cultural Heritage Area (RC 597, Passage, Oct 30) and every Republican voted for a motion to recommit by Rep. Jodey Arrington (TX) that would effectively allow Interior Secretary David Bernhardt (a former oil industry lobbyist) to neutralize the protections in the bill (RC 596, Arrington MTR, Oct 30).
Arrington also proposed an amendment that would permit renewed oil drilling in Chaco Canyon, something that even the Interior Department of the Trump Administration was opposed to! (Arrington Amdt 658, RC 595, Oct 30)
Rep. Gosar was back again, with two absurd amendments that would ostensibly would protect Native Americans, but would in reality subvert the protection of the lands around Chaco Canyon. Yet most Republicans sided with Gosar on these pro-drilling, anti-environment provisions (RC 593 and 594, Oct 30)
Congratulations to Representatives Tom Cole (OK), Paul Cook (CA), Brian Fitzpatrick (PA), Jamie Herrera Beutler (WA), John Katko (NY), Francis Rooney (FL), Chris Smith (NJ), Elise Stefanik (NY), and Fred Upton (MI) for standing up to protect the Grand Canyon.
On Thursday, the House debated H.R. 823, the Colorado Outdoor Recreation and Economy Act. Republicans voted against it 5 to 180, including Steil. The bill protects federal lands in Colorado, including Rocky Mountain National Park. (RC 609)
Republicans also supported a bogus motion to recommit by Scott Tipton (R-CO) about overflights of military aircraft (RC 608). It was unnecessary because only minutes before Congress had almost unanimously (410-6) supported an amendment by Rep. Jason Crow (D CO) about the importance of the Colorado High-Altitude Army National Guard Aviation Training Site (HAATS). (RC 607, Oct 31)
Republicans also supported efforts by Tipton and Rep. Curtis of Utah to actually limit the lands that would be protected under the CORE bill. Both amendments failed. (RC 605 and 606, October 31)
On Monday, Steil voted against passage of the Full Utilization of the Harbor Maintenance Trust Fund Act (HR 2440). The Republican caucus split over the bill 79 for, 107 against. The bill would allow money that is being collected in taxes on imports to be used to improve harbors and ports, especially commercially navigable harbors and inland waters. And in case you are wondering, that would include Racine, Kenosha and Lake Michigan. Maybe being from Janesville, Rep. Steil is unaware that his district is on Lake Michigan (RC 585, October 28)
There were four votes on consideration. They were on a set of three environmental bills regarding the western United States (RC 589 and 590, H Res 656, Oct 29). No surprise that the Republicans were unanimously against consideration.
Interestingly, Republicans also voted against H Res 655, consideration for the resolution on Armenian Genocide. (RC 587 and 588, Oct 29). The real weird part of that is the Armenian resolution passed 405-11. Why vote against considering a resolution you know you'll be voting for the next day? (RC 591). The 11 members of the Crazy Caucus voting against condemning Turkey over the Armenian genocide included Mo Brooks, Virginia Foxx, and Mike Pence's brother.
On Tuesday, the House passed HR 4695, the Protect Against Conflict by Turkey Act, by 403 to 16. (RC 592). The bill would impose sanctions on the Turkish government and Turkish officials who were involved in the attacks on northern Syria. Some of the usual Crazy Caucus members were among the 16: Andy Biggsm Paul Gosar and Tom Massie.
On Monday, the House passed HR 2115, the Public Disclosure of Drug Discounts and Real-Time Beneficiary Drug Cost Act with a vote of 403 to zero. (RC 586, Oct 28)
SCORECARD: Total Votes: 25 - Party Line: 21 (Steil 21-0)