Bryan Watch: Feb III
Steil Sides with Big Tobacco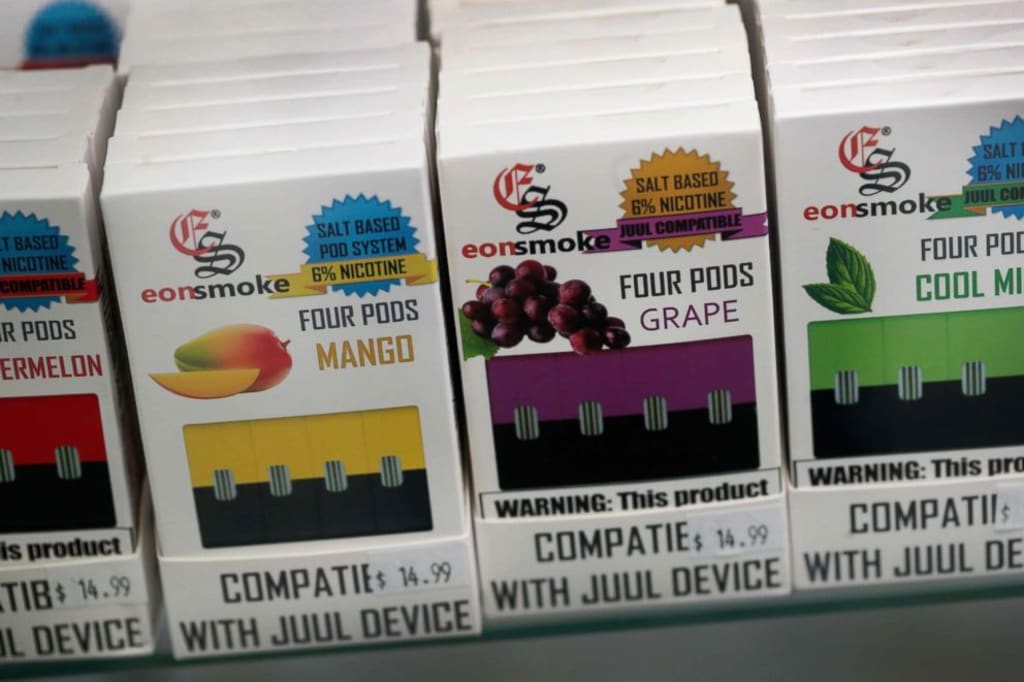 The House voted to prohibit the sale of flavored cigarettes February 28
The House is back after a break for President's Day week. A very slow week, with only eight votes cast, four of them party line. Two months into 2020, and Rep. Steil has yet to cast a single vote against the interests of the Republican Party and its corporate backers.
The major bill this week was HR 2339, the Protecting American Lungs and Reversing the Youth Tobacco Epidemic Act of 2019. The bill requires the Food and Drug Administration to do a variety of things to attempt to prevent young people from starting smoking. Provisions include color graphics about the dangers of smoking on cigarettes, cutting back on flavored cigarettes, stronger regulation of electronic cigarettes and new regulations on the advertising of electronic cigarettes.
The tobacco industry has seen a huge decline in smoking in recent years, so it is heavily targeting young people as a way to gain new customers. Research has shown that the younger you are when you begin smoking, the more likely you are to become addicted. One tactic tobacco companies have been using to addict younger smokers is tobacco with flavors such as bubble gum, mint and mango.
House Speaker Nancy Pelosi noted some shocking statistics: "Today, corporations are waging a brazen special interest campaign to addict our children to e-cigarettes. Last year, more than 5 million middle school and high school students were using e-cigarettes, up from 3.6 million just last year, and more than 3 million more than 2 years ago, according to the Centers for Disease Control. Nearly 1 million children are using e-cigarettes every day." (Congressional Record, February 28, H1266)
Not surprisingly, almost all Republicans (177 to 5) including Steil sided with big tobacco and voted against regulations to protect children's health. (RC 78, Feb 28). Congratulations to Vern Buchanan (FL), Brian Fitzpatrick (PA), Peter King (NY), Chris Smith (NJ) and Fred Upton (MI) for putting the health of children ahead of contributions from Altria.
Republicans also supported a motion to recommit by Greg Walden that would have tacked on a ridiculous provision regarding "born alive abortion survivors" (another Republicans solution to a problem that doesn't exist). They voted for Walden's absurd idea 183 to nothing. (RC 77, Feb 28)
Not surprisingly, Republicans voted against even considering the Youth Tobacco bill (RC 74, 75, Feb 27).
Wednesday started out with several mundane and very controversial bills.
The big news Wednesday was the passage of HR 35, the Emmett Till Anti-lynching Act. The bill by Rep. Bobby Rush (IL) classifies lynching as a federal hate crime. It passed 410 to 4, with only Reps. Justin Amash, Tom Massie, Louie Gohmert and Ted Yoho voting against it. (RC 71, Feb 26)
A bill to do a study on having the National Parks Service create the Chief Standing Bear National Historic Trail passed 402 to 10. (HR 2490, RC 73, Feb 26) The bill would commemorate the travels of the Ponca people through Nebraska and Oklahoma during their forced migration in the 1860s. Standing Bear won a federal lawsuit in 1879 which was the first time the federal government recognized that Native Americans have civil rights.
The House also passed HR 4852, the GIVE Act (GI and Veterans Empowerment Act), which does pretty much what you would think: provides veterans and military members with information about post-secondary educational opportunities. At 412 to zero, a rare totally bi-partisan bill. (RC 72, Feb 26)
Add the Gold Star Families National Monument Extension Act to the list of popular, non-controversial bills passed by the House this year: 407 to nothing. (HR 2819, RC 76, Feb 28) Apparently Donald Trump is the only politician in America who thinks that criticizing Gold Star Families is a smart move.
Scorecard
Total Votes: 8
Party Line: 4 (Steil 4-4, 100%)
Non Party: 71, 72, 73, 76