Bryan Watch: Dec Wk2
Steil opposes lower drug prices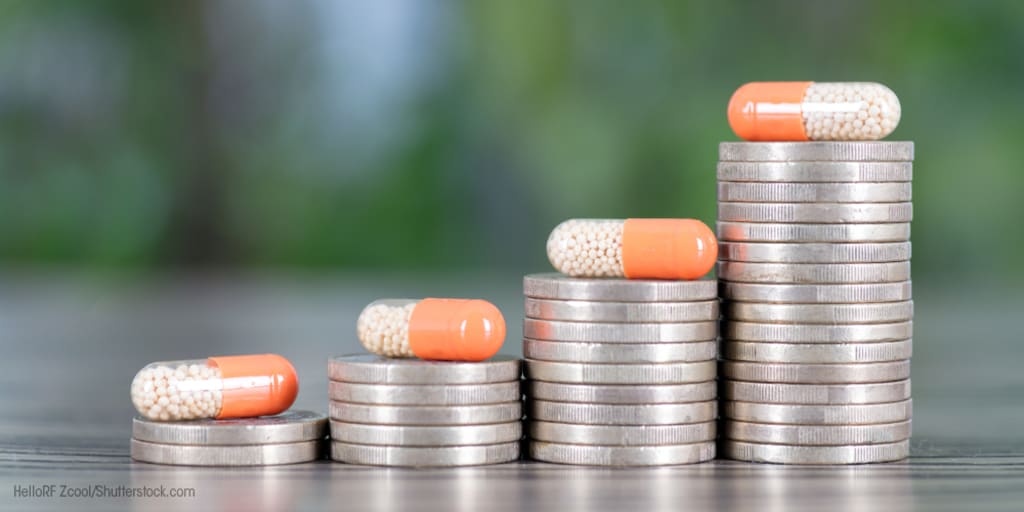 Republicans voted against lowering drug costs this week
The big vote during the second week of December was on HR 3, the Elijah E. Cummings Lower Drug Costs Now Act. As the title suggests, the bill is designed to lower consumer drug prices by forcing Medicare to negotiate for lower prices. Steil joined all but two other Republicans (Fitzpatrick and Herrera Beutler, frequent dissenters) in voting against lower drug prices for consumers. (RC 682, Dec 12)
Steil also supported a Motion to Recommit by Fred Upton (MI) that would have allowed the Trump administration to delay implementation of HR 3. (RC 681, Dec 12).
Steil voted against amendments by Rep. Joe Cunningham (SC) and Elaine Luria (VA) that would have lowered drug costs for the Veterans Administration and federal employee health plans, respectively. (RC 679 and 680, Dec 12, Amendments 10 and 11)
Steil did vote for two bi-partisan amendments regarding unmet medical needs for rare diseases (Gottheimer amendment #7) and creating medical education grants for areas that are medically underserved (O'Halleran amendment #5). (RC 677 and 678, Dec 12)
However, Steil also voted for Greg Walden's (OR) phony baloney substitute bill (HR 19) that does nothing to seriously reign in pharmaceutical companies from raising drug prices (RC 676, Walden amendment, Dec 12)
The biggest vote on Wednesday was on S 1790, the National Defense Authorization, the $739 billion budget for the Pentagon. The bill passed 377-48, with Steil voting yes. Most of the "No" votes were members of the Progressive Caucus along with some of the more extreme conservatives like Tom Massie and Louie Gohmert. (RC 672, Dec 11)
The big bill on Wednesday was HR 5038, the Farm Workforce Modernization Act. The bill provides some much needed protections for immigrant farmworkers against arbitrary deportation. Steil voted the party line on all three votes on the Farmworker bill.
He voted against passage (RC 674), voted in favor of reconsideration (RC 675) and voted for a motion to recommit by Andy Biggs (AZ) to strike language about worker protections from the bill (RC 673).
On Tuesday, the House passed HR 729, the Tribal Coastal Resilency Act. The bill provides grants to Native American tribes to allow them to preserve and protect coastal lands of cultural and historical significance. The bill passed 262 to 151, with 34 Republicans in support. Steil was not one of them. (RC 667, Dec 10)
There were seven amendments to HR 729, and Steil's record was mixed. He actually did cast several good votes: Steil did support Elaine Luria's amendment 26 on living shoreline projects (RC 665), and Debbie Mucarsel Powell's amendment on coral in living shoreline projects (RC 664). He also supported Charlie Crist's amendment on algae blooms and climate change (RC 662, all Dec 10). And he did support Jimmy Panetta's amendment on collaboration between universities and federal agencies, although almost everybody did (RC 663, Passed 389-29, Dec 10).
However, Steil did support an amendment by Mike Johnson (R-LA) to limit a moratorium which protects marine mammals (RC 666, Dec 10 – that really is the number) and voted against an amendment by Rep Anthony Brown (MD) protecting oyster fishing in the Chesapeake Bay (RC 661, Dec 10).
In perhaps the worst vote for a Great Lakes Congressman, Steil voted against a block of 20 amendments introduced by Rep. Case (HI). (RC 660, Dec 10) One of them, Amendment 18 by Rep. Dale Kildee of Michigan, provided increased funding to study the environmental sensitivity of the Great Lakes. For readers who are not aware, Rep. Steil's district borders Lake Michigan. (Congressional Record, Amendments H9989 – H9991)
Republicans split 93 to 95 on HR 5363, the FUTURE Act, the Fostering Undergraduate Talent by Unlocking Resources for Education Act, which would increase funding for Historically Black Colleges and Universities. Steil voted with Democrats on the bill. (RC 659, Dec 10)
Republicans as usual voted against considering any Democratic legislation. They voted against considering HR 729, the Tribal Coastal Resiliency Act (RC 657 and 658, Dec 10). They also voted against consideration of HR 3 and HR 5038, as well as the conference report of S 1790, the defense spending bill (RC 668 and 669, Dec 11). The other procedural votes where Steil sided with the Republicans were motions to reconsider votes on HR 729 (the coastal resiliency bill) and H Res 758 (the rules for HR 4 and HR 5038). (RC 670 and 671, also Dec 11)
On Monday, the House passed two bills on opioids with almost no opposition. HR 4379, the Synthetic Opioid Exposure Prevention and Training Act passed 393-0 (RC 656) and HR 4761, the DHS Opioid Detection Resilience Act passed 393 to 1, with only Rep. Justin Amash against it. (RC 655)
Scorecard: Votes: 28 - Party Line: 21 (18-3) - NPL: 7
Good Votes: 659, 662, 664, *665
Next Week: Congress will be wrapping up 2019 this week, with votes on the US-Mexico-Canada trade agreement and the impeachment of President Trump. (Talk about burying a lede). So there will be one more Bryan Watch for 2019.