Attitudes Over Statues
Protests Across America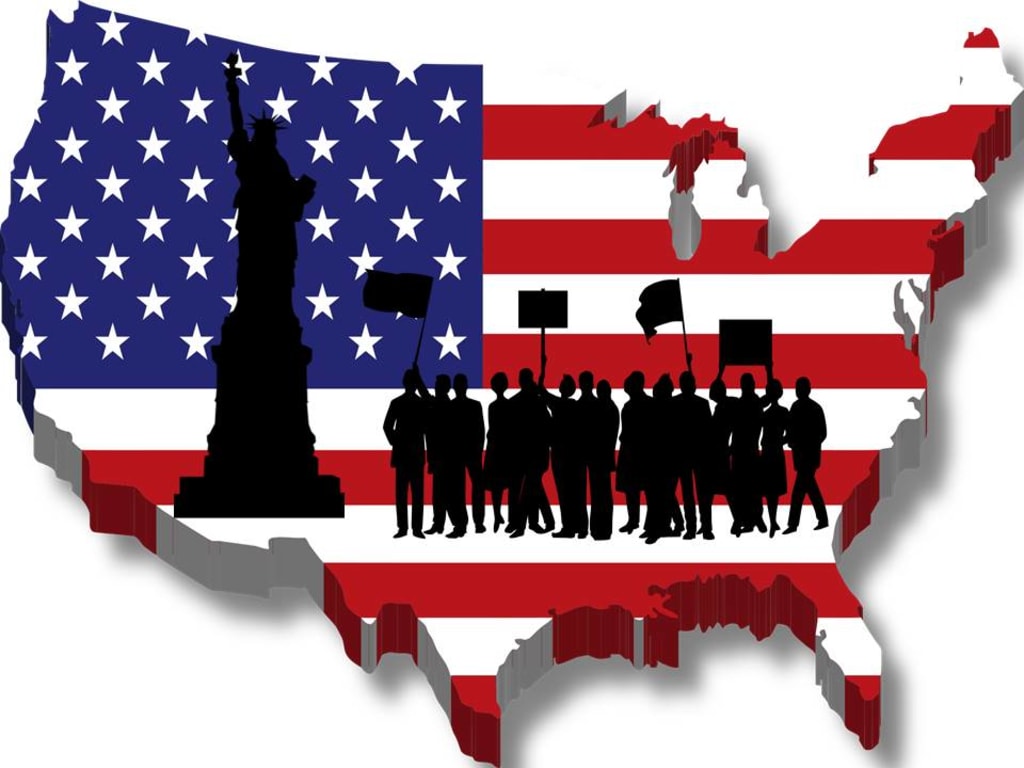 Will the Statue of Liberty be next?
The headlines across the nation have been absurdly screaming and I can't help but wonder, "What is going on in my U.S.A.?" Apparently, protesters have been holding rallies at many sculptures all across the country that have long stood as symbols of our nation's heritage. A heritage that is not pretty and is still controversial yet it has made our country what it is today. Through tribulations, we have triumphed. The truth of tragedy, the humility of loss and the progress derived from victory are important aspects of our history that we should respect and take pride in.
That being said, this is also the 21st century. If the statues are provoking hate, fueling racism, and being misinterpreted, then they should be placed in their local museums to be preserved as the extraordinary historical artifacts that they are. We could replace them with some that are more appropriate if we could all just have a civilized conversation about it. How about statues of famous artists, musicians, sports players, and community contributors? Let's honor people in our areas that have brought our culturally diverse society together.
For my hometown of Detroit, protesters have recently rallied near a statue of Christopher Columbus. They suggest that it perpetuates white supremacism. While I do not agree, if there is a majority of others who strongly feel that way then, by all means, it should be moved. The Detroit Historical Museum is where it belongs to be kept safe and well-maintained. In its place, I would nominate a sculpture of Mike Illitch with Rosa Parks.
As a Detroit native and one of the most successful entrepreneurs in the world, Mike Illitch has long been an enormous contributor to Detroit. Following his recent passing, his enterprise continues to carry on his legacy as it is currently front and center of downtown revitalization efforts. Rosa Parks, or better known as the First Lady of Civil Rights, relocated to Detroit from Alabama in 1957. However, in 1994 crime was on the rise throughout the city and at the age of 81, Rosa was robbed and assaulted at her Detroit home. That is when Illitch stepped in, without involving the media, to financially support Rosa's move to a safer, riverfront home. He continued to provide housing for Rosa behind the limelight until her passing in 2005.
Rosa's original home then went on to be threatened by demolition. Luckily, it was spared and purchased by an American artist named Ryan Mendoza who had it transported to Europe for restoration. Now, Mr. Mendoza would like to bring it back to Detroit and I couldn't think of a better time for its homecoming. It is these small acts of altruism and examples of humanity without regard to race that we all need in our community to remember how far we have come. 50 years have passed since the devastating Detroit race riots resulted in the massive bloodshed and imprisonment of too many American people. Our country needs to wake up.
These protests are just causing more civil unrest and no progress is being made. I'm writing to you, the people of:
Atlanta, Georgia
Charlottesville, Virginia
Columbus, Ohio
Detroit, Michigan
Durham, North Carolina
Houston, Texas
Louisville, Kentucky
Memphis, Tennessee
New Orleans, Louisiana
New York City, New York
Seattle, Washington
My fellow Americans, we should not be fighting each other and the very threads that bind us together. Please, set aside your attitudes towards these harmless statues and take a moment to remember that first and foremost you are human. We all are. You are also an American. We all are. Try to show a bit more compassion and decency for one another and let's start having conversational conventions instead of holding protests or rallies. Yes, the statues should be relocated and replaced, but it should be on a basis of historical value and preservation, not due to misplaced hate and fear of insinuated racism. As a society, we have definitely grown from our past. It is about damn time we start acting like it.