Arrested for Wanting to Live?

Why people need to understand what the new healthcare bill means for Americans.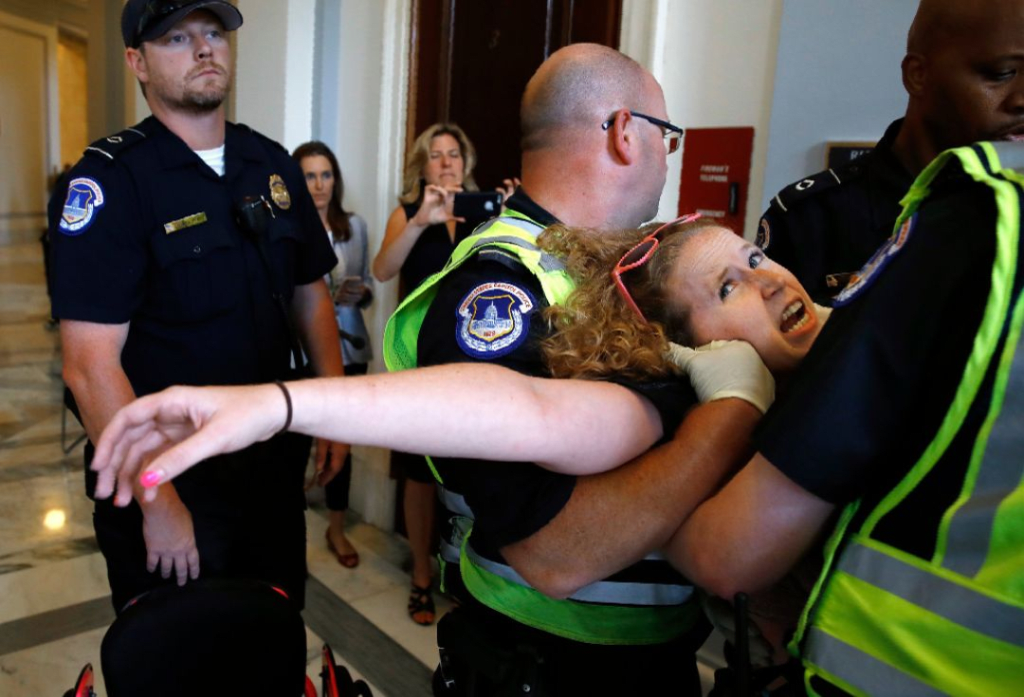 Last Thursday I logged on to Facebook and was shocked to see videos of Capitol Police forcibly removing disabled protestors from the hallway in front of Senate Majority Leader Mitch McConnell's office. It was appalling to see how the protestors, who were exercising their constitutional right, were being treated. One of my friends was among those forcibly removed from their wheelchairs and carried out. With her hands zip-tied behind her back, she was later put back in her chair so she could be loaded into a police bus and taken away to be officially arrested and processed. Thankfully she is alright. The recently aired Better Care Reconciliation Act of 2017, released June 22, will treat approximately 75 million Americans with that same level of care and compassion regardless of age, race, gender, or ability.
About the Act
Connecticut Senator Chris Murphy stresses the fact that none of the problems the bill was supposed to fix have been rectified. The number of individuals with health insurance will go down, premiums will go up and the cost of care will go up. According to a New York Times article by Haeyoun Park and Margot Sanger-Katz published June 22, Bill H. R. 1628 is similar to the one passed by the House in May, but includes deeper cuts and structural changes to Medicaid.
Taxes on the rich, corporations and pharmaceutical companies will be repealed. The current subsidies, which help people with lower incomes pay for out-of-pocket costs like deductibles and co-payments, will be eliminated by 2019, meaning many low-income people will face high, unaffordable deductibles. Insurance companies will be able to charge older individuals five times as much as younger insurers. Employers will also no longer be required to offer affordable healthcare insurance to their workers.
The proposed bill allows states to apply to waive essential benefits that are currently required of every insurance plan. This means that outpatient care, emergency services, blood work, hospitalizations, maternity and newborn care, mental health counseling and substance abuse services, prescription drugs, rehabilitative and habilitative services and devices, vaccines and screening tests, chronic disease management and pediatric care will not be guaranteed in states that waive the rule. Insurance companies will also be allowed to set limits on how much they have to pay to cover someone as part of a waiver of insurance market rules.
Impact Range
As MSNBC's Rachel Maddow explained on her show Thursday night, Medicaid covers 75 million Americans, which equals one in five Americans, including two-thirds of nursing home residents. To put it another way, Medicaid covers more than the total populations of 30 states combined. This single insurer covers 49% of all births in the United States, which is equivalent to 5,000 new lives per day. They cover 30% of all disabled adults, 60% of children with disabilities and 76% of children living under the poverty line.
Medicaid ensures that children and mothers survive birth, are properly cared for and can afford to go to the doctor when they need to. The coverage this insurer provides allows children and adults with all kinds of disabilities and illnesses to live at home in their communities instead of institutions, which are already overcrowded and understaffed. The bill cuts more than $772 billion from Medicaid's ability to help 75 million people of all genders, races, economic backgrounds and abilities, to survive. There are no planned official hearings in Congress and no public hearings. The politicians that wrote this bill are essentially saying that 75 million individual's lives do not matter.
Stances
In its current form, the proposed legislation has no Democratic support and at least seven other senators either want changes or are seriously concerned about the impact of the bill on their home states. 28 senators have yet to voice a public opinion and 17 will vote in favor of it. Many of the undecided senators are combing through the bill to figure out what would happen to their constituents. Senator Jerry Moran of Kansas echoed several other senators' comments when he said, "If this bill isn't good for Kansas, it isn't good for me."
Organizations and unions have also publicly condemned the bill. The American Hospital Association, American Medical Association, American Academy of Family Physicians, American Academy of Pediatrics, American Psychiatric Association and American Psychological Association have publicly announced their opposition to the Act and explained the devastating consequences it will have if passed. AARP, the Consumers Union the National Farmers Union, March of Dimes and the National Association of Social Workers also oppose it. On top of these organizations, and many others, the majority of all 50 states do not support this legislation. Everyone knows it is harmful.
My Story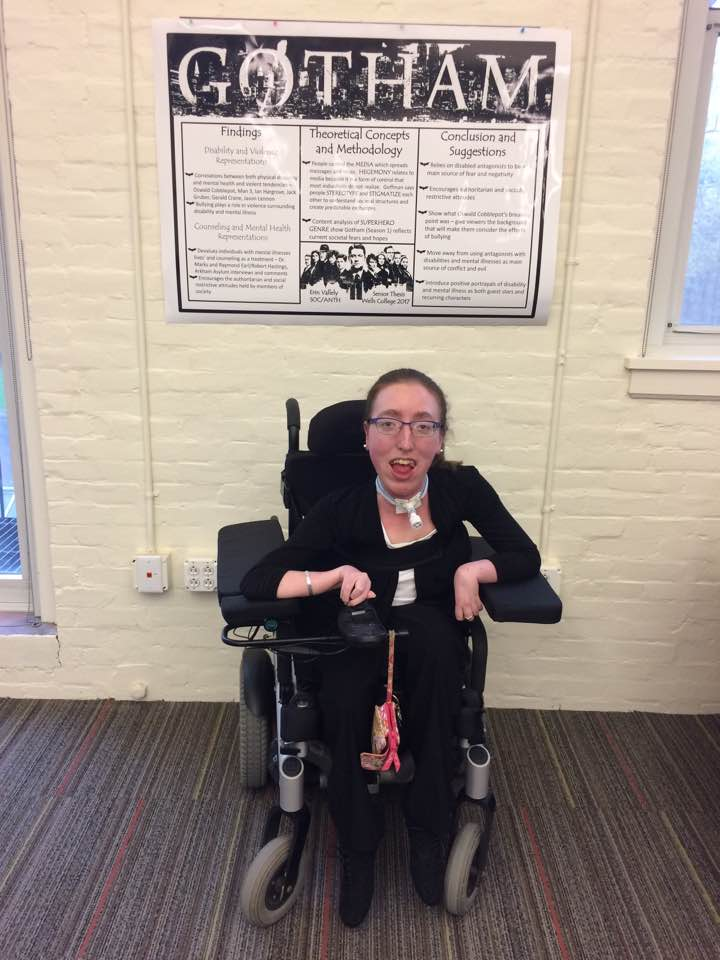 If you are reading this article you have already encountered someone who will be negatively impacted by the passage of this bill as it stands. I am 22 years old and just graduated from college, Summa Cum Laude and Phi Beta Kappa, with a degree in Sociology and a minor in Spanish. I'm also a quadriplegic. With my Liberal Arts degree, I hope one day to go into non-profit management but more and more I feel pulled toward politics and policy making or perhaps, advocacy. I am lucky enough to have insurance right now because of my father's job, but that could change any day. Medicaid helps pay for my medical supplies and covers the copays on my prescriptions because my parents cannot. Without Medicaid, I would be forced into a nursing home or similar facility. If you think that would offer me a better quality of life, you could not be more mistaken.
What YOU Can Do
Contact your senators.
Tweet at senators Lisa Murkowski, Dan Sullivan, John McCain, Jeff Flake, Cory Gardner, Todd Young, Roy Blunt, Dean Heller, Rob Portman, Pat Toomey, Shelley Moore Capito, Ron Johnson with the hashtags #savemedicaid and #ADAPTandResist
Share the media coverage.
Share your stories and ask others you know to do the same.
Visit http://adapt.org/ to learn more and donate to help activists.
Go to Washington DC – they need you there.
This does not just affect me. This does not just affect disabled individuals. This affects all men, women, children, friends and partners. Think about your family, your friends, your coworkers and their families, your neighbors, the people that work and live in your community. There is no guarantee you won't need help someday and by then, you might be too late. I fear for my friends' safety, the safety of their friends and everyone in this country. If you care about me, or anyone in this country, please contact your representatives, tell them this is unacceptable. Do not wait until people have died because of it. You will save lives.