Arrested for Stepping on Dry Sand
Florida's Ridiculous and Aristocratic Laws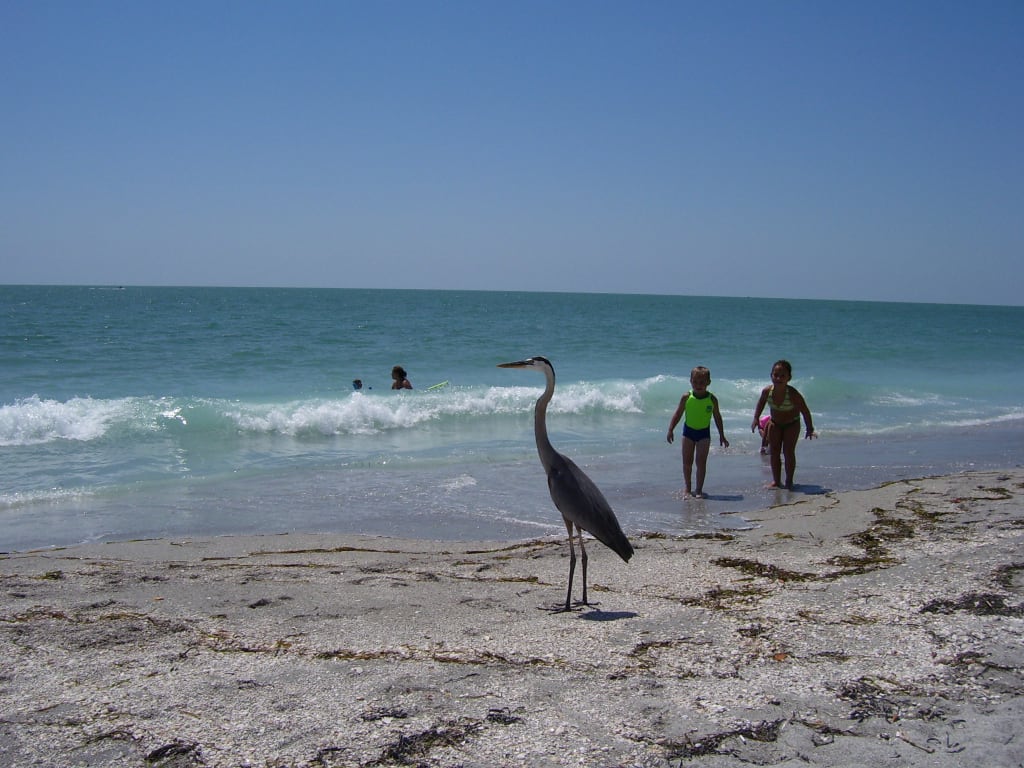 On July 1, 2018, the Governor of Florida, Rick Scott, signed into law H.B. 631, a bill sponsored by a Ft. Lauderdale born democrat named Edwards-Walpole. This bill gave beach property owners the right to claim the lands of the beach to the mean high tide line, or in other words, beach-goers had to stay on wet sand only. Moreover, this bill forbid any local governments and counties from creating any ordinance that would create a customary use for beach-goers against the homeowners' rights. This means that, even if a county wanted to give local residents and tourists a right to enjoy the sands that they have been enjoying for decades, the county cannot do so. The bill strictly prohibits that. So, where does this leave you if you visit Florida? How does this impact Florida? Take a look...
First, let's consider the arguments over exactly where a property line starts and ends and the arguments that would be (and are already being) brought forward.
Some deeds show the property line as being in the middle of the beach. Therefore, any tourist or resident could be arrested for being on dry sand, but when the matter gets to court, it would be discovered that the property line actually ended 500 ft from the wet sand line, therefore no crime, such as trespassing, had been committed. Now we have a police department wrongfully arresting individuals that have committed no wrong-doing because of some imaginary property line.
To further complicate matters, only a handful of beach owners have elected to replenish or re-nourish the beach out of their own pockets. The rest have relied on State taxpayer funds to keep our beaches beautiful. This means that if the homeowner used tax-payer funds to replenish their beach, the State actually owns the sand and therefore the tourists, or residents, would not be trespassing. Still, the police can arrest you if the homeowner alleges that you are trespassing and, while it can be worked out in court and end up that you were wrongfully arrested, the matter is still daunting, time consuming, and expensive for all parties involved—especially if you're a tourist and would need to travel back to Florida for various court dates.
Lastly, let's consider what the mean high tide line is. As we all know if we have ever been to a beach, the tide frequently comes in, and rolls out. So you could be sitting somewhere totally legal at 10 AM, but by 2 PM, the sand may be dry. The problem is that property lines do not change. Yet, in this bill, it makes them fluid. This is an enforcement nightmare.
Now, let's consider the impact on the county and the residents of the county. Walton County, as an example, derives over 65% of it's economy from tourism. That means that 65 percest of every dollar in anyone's wallet that lives, or works in Walton County, came from tourism either directly or indirectly. If a tourist is threatened with arrest for being on a beach that they have been vacationing at for the last ten years, that tourism is going to significantly slow down. To further add to the burden, the police budget is going to skyrocket because they are responding to these call, arresting tourists and residents, and spending an absurd amount of resources processing, prosecuting, and holding tourists for a trespassing violation that they may have, or may not have, committed.
So, if you're going on vacation to Florida anytime soon, you may want to find out if your hotel or condominium owns any of the beach, and if they do not, you more than likely will not be able to enjoy the white sands and emerald waters that you traveled here to enjoy. If you find this issue disheartening, contact the governor, senators, and congressman. You can also contact the county commissioners in the county that you will be visiting. Good luck, and if you do come, enjoy your stay and try to make sure that you aren't lodged for free in the local jail.
legislation
I am a wife to an awesome man, and a mom of six beautiful children. I love kids, education, history, politics, philosophy and theology. I attended Ave Maria University in Naples, Florida and I am currently working on my J.D. and Ph.D.