Are We Living in a Disappearing Government?
Living in a Fading America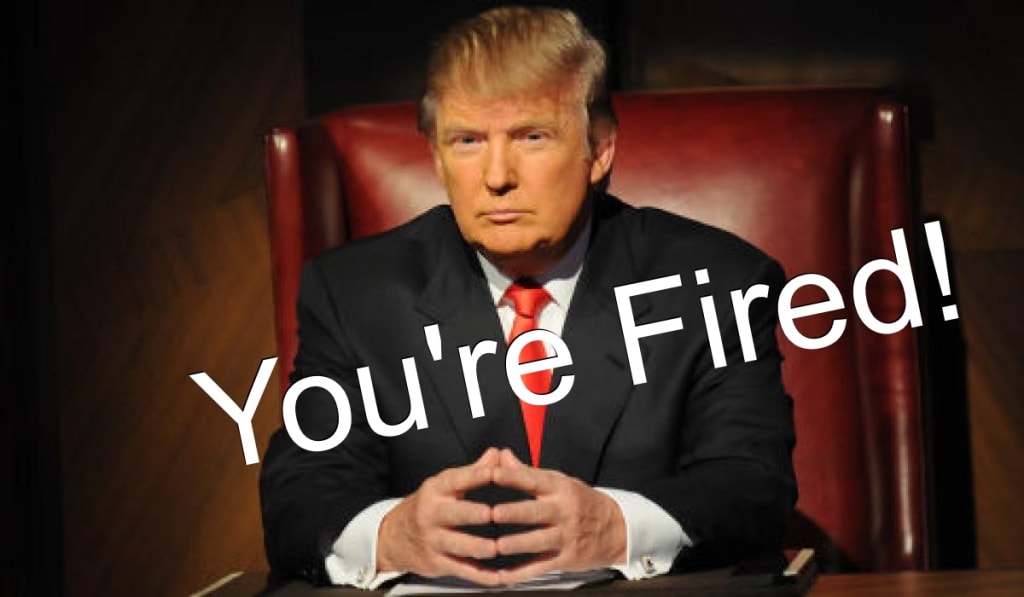 We are living in a disappearing government and fading reality. Every day, the media tells people something that is not true. As a strong Democrat and conservative, making sense of that concept is extremely delicate and sometimes hard and difficult to discuss. Government leading to society does not have to be like this. Thousands and possibly millions of opinions outsource, relinquish, and dominate others from the level of intelligence, self-esteem, and sense of wisdom.
The Reality and Power of Social Media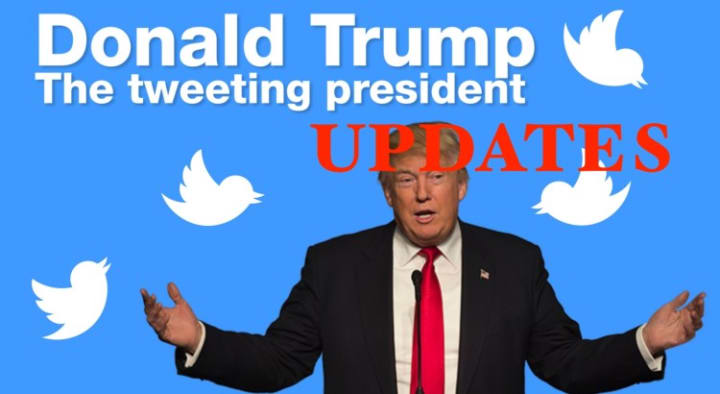 In society, we are living in a disappearing government. Our current President makes false claims and is beyond a pathological liar. If you don't believe this, watch the news or any media broadcast for an hour, and maybe some White House press conferences, then ask yourself if society is well structured. The news is meant to change from day to day, but after a while, people grow intolerant and impatient in especially White House officials, and our current President. The reality with government changing all the time makes people not want to watch the news. Our current President takes more pride in his Twitter account and sending Tweets to America than responding to situations of importance. Past presidents did not use social media or Twitter nearly as much. They responded accurately to situations and important events to reach positive conclusions. Regardless of political background and attitude, some people in the White House shake their heads and don't know how to do a job correctly (sometimes from our President), white lie to the public, and keep people guessing what actually will happen. An example is building a wall to block Mexicans from the United States. Do Mexicans build the wall and pay for it out of their tax dollars? No. I can only see a hazy, un-balanced governmental structure.
Fake news versus a smart reality is, and can be, a scary concept. The power of especially Twitter has, unfortunately, turned our government and the White House into a reality game show. Hosted by our President several years ago, Celebrity Apprentice was known for the elimination and firing of celebrities. I feel our current President is taking the same concept of the game show and trying to make his reality from what he sees from government and its elected officials, especially in the White House. Without a doubt, many people will agree or disagree with this factual information. At times, I almost believe people outside government entirely who listen to the President are smarter than the President himself. A few names for consideration are Ellen DeGeneres, Oprah Winfrey, Jimmy Kimmel, and Mark Cuban. Get ready to hear a smart reality from either of them about fading government and constant mind-changing President.
Addressing the Public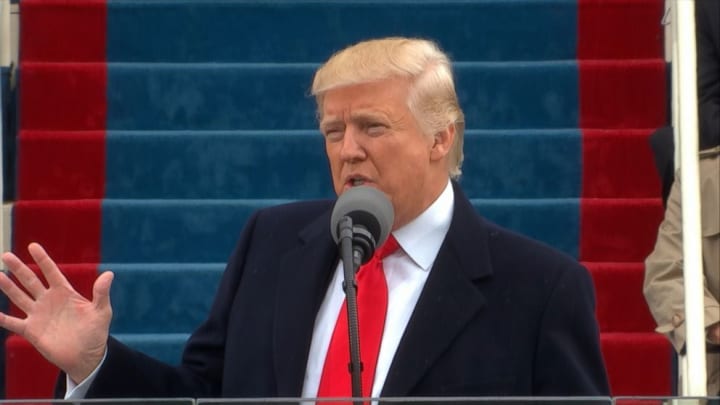 Every day, Mr. Donald Trump takes away or changes something in our political system as it strongly reacts to society for American people. His twisted little sense of reality makes a life for people to live by difficult and hard to comprehend. Take, for instance, all the people he fired at the White House. It's almost believable the next elected official he hires will reach disagreement with him, and end up getting fired over Twitter. How smart do you feel when you fire someone on a social media platform? Have you ever heard of a conference call or press meeting? Apparently, they weren't thought of. There's a great scene in the movie With Honors starring Brendan Frasier and Joe Pesci. In one scene, Joe (Simon Wilder) interrupts a governmental lecture at Harvard University; "The Genius of the Constitution". His explanation of how the constitution can change for the better is mentioned with great confidence. If only our President would see that, maybe that would be a dose of positivity. Unfortunately, there are days that are so chaotic, I wouldn't be a bit surprised if people not only watch the news, but know that government is rapidly declining.
We are living in a disappearing government because it's too sporadic by change. Republicans continue to scratch their head and disagree to and for our President; it's a sad concept, but a true reality. To make a change will take a lot more than proper structure and powerful wisdom. The answer in a positive growing government lies in the distant future.