And the Oscar Goes to... Donald Trump
For his award winning performance in Season 1 of the White House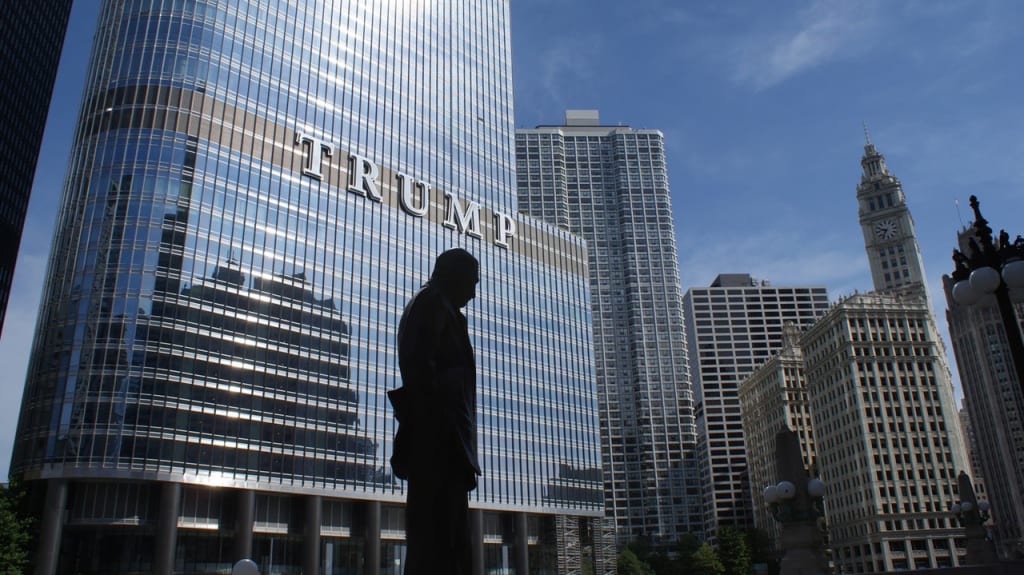 Image/Carlos Herero/Pexels
"For his leading role as the President in Season 1 of the Whitehouse, the 2019 Best Male Actor and Lifetime Achievement Award goes to Donald Trump. This wasn't a difficult decision for the panel as there really wasn't any competition. His opposition have repeatedly failed to produce a show that is worthy of watching and poor casting has led to unbelievable character portrayals that have consistently been outperformed by the winner.
His skill at, and clear understanding of the manipulation and monopolization of the mass media have left the other candidates looking tired and bored. It is the Academies hope that the winner will be able to carry this form into what promises to be new frontiers in Season 2. Here to accept the Trophy on his behalf, is his other trophy. Please put your hands together for the First Lady "
Thank you Mr. President.
It's been an endlessly entertaining, cringeworthy, hilarious and sometimes breathtakingly wonderful four years. No one could have imagined what you would do in this short space of time for ratings. You've taken the boring, dreary political sitcom that was US politics and you've owned it. 
Your mastery of mayhem and complete disregard for common sense has been a breath of fresh air. Rather than the slightly moldy odor of Hillary's linen, you've hung your multi-colored jockstrap in the Whitehouse window for us all to see. You've shown us what a true master of bullshit and buffoonery can achieve in a short space of time and I for one, stand in awe of you sir. 
If I could vote, you'd have mine. Hell yes, three times actually. I'd use the Russian and Ukranian postal votes. Your portrayal of your role has won you plaudits across the world. Even in remote corners of Pakistan, young boys now hang the photoshopped Rocky picture on their walls and dream of America. Land of the free, where, as we've now all seen, quite literally anything is possible. 
So in your acceptance speech, could you please drop a few spoilers for Season 2? Most of us suspect you haven't quite gotten into your stride yet and it's cruel leaving us hanging. 
What's next? Where will the next wall go and are the rumors of a height tax for Asian visitors true? Is it true Boris Johnson will be making guest appearances in Season 2. The combination should prove unstoppable. 
We know your going to win. Deep inside, even the Democrats are rooting for you. Honestly, life after Season 1 would be an anti-climax without you in the leading role. Let's just say the other contenders can raise a yawn on a good day. On your bad days, you still manage to melt Google's algorithms. 
I'd also like to extend my personal thanks. Since your show started I've been able to cancel all my cable subscriptions. Nothing else on television comes remotely close for sheer entertainment value. It's saved me a small fortune. 
Just a quick word about Peloton. Their recent advertisement fiasco for their bike was in no way meant to damage your ratings or outshine you. It was totally unintentional and I'm sure their letter of apology is wingging it's way to you. I believe you have the option of manufacturing tarrifs should the letter not arrive. 
Once again, thank you for a great four years. The shows producers must be over the moon and I hope you've managed to secure a decent package for the second season. I believe they're considering moving the location to Trump Tower. Great idea. The view's much better from the top floor and your jockstrap will dry that much quicker. 
Oh, and about impeachment, don't sweat it. It's just a trumped-up pack of lies. Now if you'll excuse me I'm headed for the telly. I don't want to miss the next instalment.