America Has a History of Separating Families
Earlier this year, news spread of the Trump administration tearing immigrant families apart and forcing children as young as 10 months old into detention centers.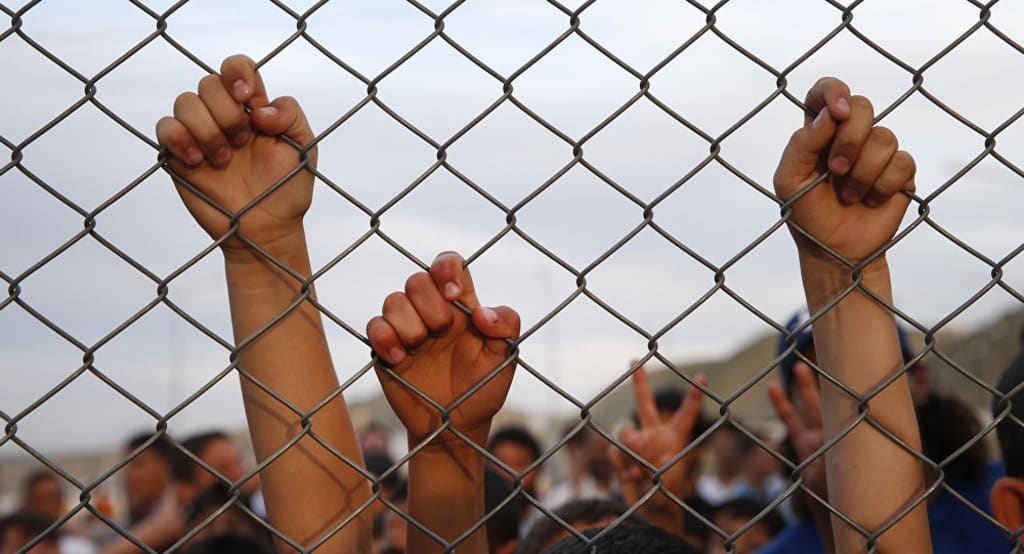 Many Americans were rightfully shocked and appalled. Soon after, the current state of the US was most commonly compared to the likes of Nazi Germany. Though most comparisons come from distant pasts and under dictatorships that most would never associate with the land of the free, the United States does have a dark history of separating families.
When slavery began in the US during the early 1600s, many families would arrive at slave auctions together, to eventually be sold to separate bidders. This was the end of their kinship as slave owners would usually only pick the healthiest or strongest looking slaves, which oftentimes left women and children without a patriarch until they themselves were sold. After President Abraham Lincoln issued the Emancipation Proclamation on January 1, 1863, declaring all persons held as slaves within the rebellious states as free, those now considered free faced long journeys of trying to relocate their loved ones, but many were sadly never able to be reunited. Though slavery is well known, as it is taught in US schools early on and most definitely had a profound impact on American history, there are other and lesser known instances of families being forced apart.
Towards the end of the 19th century, the United States established Native American boarding schools. These schools were established to integrate Native American youth into European-American culture. Many children were forced away from their families and made to abide by Euro-American standards. This often meant doning traditional European haircuts and garments, being forced to abandon their native languages, and changing their names to better fit into European-American society. The conditions of these schools were often deplorable. Mental, physical, sexual, and emotional abuse were amongst the torment Native American children were made to endure during their stay. They were also exposed to tuberculosis and the flu, and many died during this time. Some of the graves containing the bodies of these children are still being exhumed. The latest instance of a family being reunited with the body of their loved one is 2017.
Surprisingly, the prospect of these boarding schools was viewed as progressive. This was during a time when Native Americans were being forced to leave their land and many were being killed. To attempt to assimilate young Natives was perceived as doing them a favor, due to the fact that the alternative was either exile or death.
The first school of this kind was Carlisle Indian Industrial School, located in Pennsylvania. It was built in 1879 and originally housed 147 children. Established by General Richard Henry Pratt, his main goal of dealing with Native Americans was to "kill the Indian, save the man." This meant forced assimilation as his belief was that to prove themselves as rightful citizens of the US, Native Americans needed to abandon all ways of Native life. He established Carlisle Indian School to give Native youths an early start to integrate themselves into European-American culture. Many former students recall the environment as being very cruel. Students were often not fed enough and under General Pratt's orders, were beaten if they did not comply with the rules. Although his methods were brutal, General Pratt was also seen as a progressive. When most viewed Native Americans as subhuman, General Pratt believed they should be given the opportunity to adapt to society. From 1879 to 1918, over 10,000 native children attended Carlisle, coming from over 140 tribes.
Many wonder why we've let our country regress into a time when human rights was secondary. But it's societies complacency and willingness to turn a blind eye that also aides in these atrocities. Though in 2018 we have something those during the Native American boarding schools and Nazi Germany didn't, fast widespread communication. In today's society; we can share information, learn more, and take action all within a matter of minutes. I'll be honest, times are looking bleak right now. But in the age of the internet, we have the tools, community and fire to stop fascism in its tracks better than anyone before us. It's this coming together and using the tools we were given to fight for equality that will someday be marked down in the history books.