Advocates.
Who I am to say anything?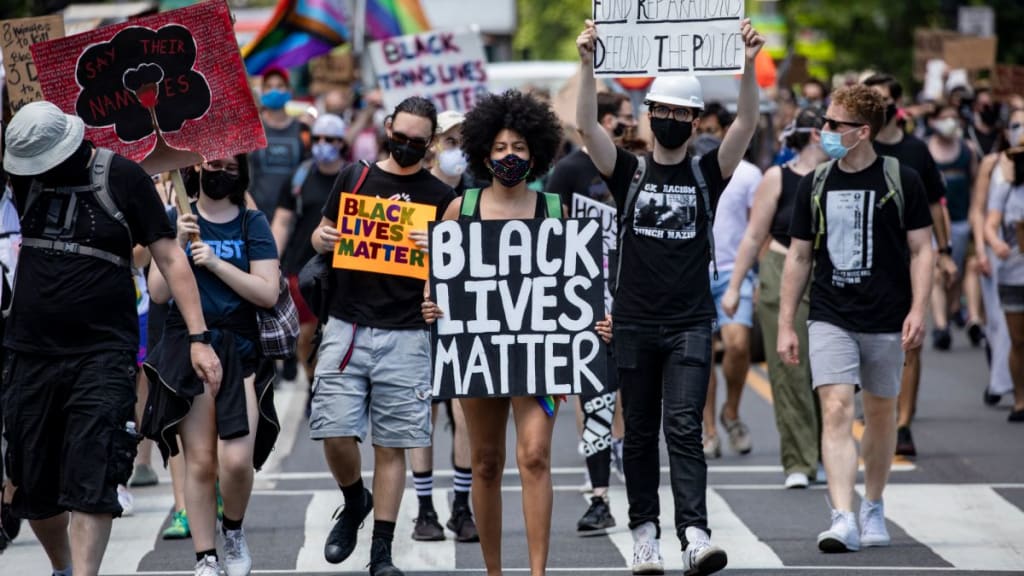 I've struggled a lot lately with this weird middle ground of wanting to do nothing, but write and having a hard time knowing what to write about, or better yet, how to write it. With everything going on in the world – Coronavirus, Black Lives Matter, an upcoming election, murder hornets, Kanye West putting his name on election ballet… you get the idea. 2020 is a total shit show, however, I know everyone is entitled to their own opinion. I think what so many people are afraid of right now is saying the wrong thing or being on the wrong side of an argument. I'm not usually one to be afraid to speak my opinion, but not only do I want to not say the wrong thing, but I'm at an honest to god loss for words these days. As a white woman, who am I to say anything? As enlightened as I can become on the subject of BLM, Coronavirus, and the year of 2020 in general – I still don't have a clue.
I'd like to think thats a lot of us.
The lot of us that repost on instagram stories instead of writing our own paragraphs on our honest thoughts. The lot of us that feel like in the attempt to do the right thing and advocate that we may make it worse and accidentally offend someone. The lot of us that just really don't understand what's happening in the world and how silence may actually be more hurtful than speaking out. I'm all of these people. This is not to say that I don't have an opinion on what is happening, it's the opposite actually. Just like there are two sides to every story, there are a million opinions to everything these days. I can educate myself until I'm blue in the face and I'll continue to do so. However, I can never fully understand how someone of color feels, how someone that lost someone unexpectedly to Covid feels, or how to get into the mindset of someone that thinks Trump is what is best for the nation.
So, if you're in the same boat as me. You feel like you can't say the right thing or you can't figure out the right way to say it when you do want to speak up – you're not alone. Since this is my platform where I write, rant, speak, think, and let go – I'm gonna share the things I've been afraid to these last couple months. When the protests began a couple weeks ago, my mom and I sat in a restaurant watching things unfold on the news and she stated – "I just feel like we're going backwards." I quickly responded with, "Honestly, we never really moved forward." Don't get me wrong, we've made small strides. MLK Jr., Malcolm X, Alvin Ailey, Muhammed Ali, Maya Angelou, Duke Ellington, Jackie Robinson, Toni Morrison, Thurgood Marshall, Oprah Winfrey, Barack Obama… again the list goes on and on of all the people in the world that have made the difference for music, art, sports, dance, activism, law, and being the firsts to change the world view in their own way. And yet, we're back at a standstill. Lynching, death, riots, bigotry, prejudice are still happening. The only difference is now its being recorded. It's at the forefront of the news, it's being brought to our attention at a new alarming level. It seemed as though everyone thought it had just gotten better because we weren't seeing it with our own eyes – false. The quote "Seeing is believing", comes to mind. My heart aches at all the videos that have come to light in just the last couple months. VIRAL has a whole new meaning in the world right now – whether its BLM or Coronavirus.
I'm a huge advocate for educating yourself in times like this, but honestly at all times. I think one of the most amazing things that someone can admit to themselves and to others when asked a question that they don't know is to outwardly say, "I don't know enough on the subject to state an opinion, but I'd love to learn more." If you'd like to watch, read or go out and protest, everyone has their own stance on this. BUT here's some of what I know and what'll share:
WATCH:
13th by Ava DuVernay (Netflix)
Do The Right Thing by Spike Lee (Amazon Prime)
Malcom X by Spike Lee (Netflix)
Freedom Riders by Stanley Nelson (Amazon Prime)
When They See Us by Ava DuVernay (Netflix)
Stay Woke: The Black Lives Matter Movement (YouTube)
READ:
White Rage by Carol Anderson
The New Jim Crow by Michelle Alexander
White Fragility by Robin Diangelo
The Fire This Time by James Baldwin
How To Be Antiracist by Ibram X. Kendi
The Hate U Give by Angie Thomas