Addressing Housing Needs In Pakistan
SQ-99 Mall & Apartments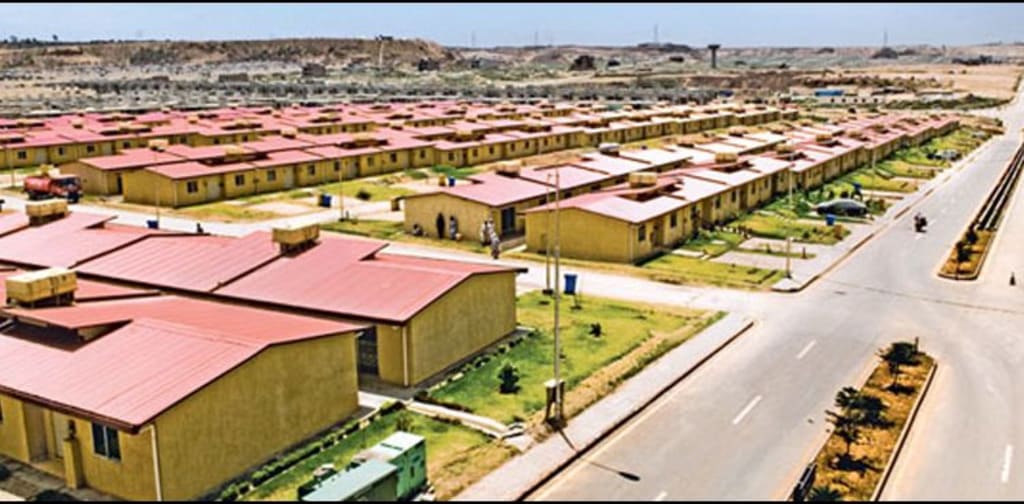 The high growth rate of population is resulting in greater demand for housing in Pakistan. Urbanization is one of the serious issues caused due to over-population. Cities are finding it hard to accommodate huge inflow of people.
It is imperative to mention that 17 percent of Pakistani population was urbanized in 1947, but today, 60 percent of the population lives in metropolitan areas. People want to stay in big cities because of vast economic opportunities and better standard of life.
Due to overburden of population in cities, the quality of urbanization is being compromised with the passage of time. This high growth rate of population along with greater demand for living in bigger cities have become a bottleneck for many to afford better housing facilities.
Prime Minister's Vision About Housing
Recently, the PM of Pakistan has asked for construction of vertical buildings across the country. The major aim of this policy is to address the housing crisis in Pakistan.
Unplanned settlements and unorganized building structures have boosted the urban housing crisis. The green lands have been eaten up by the residential societies. Hence, apartment living seems to be the only solution in this regard.
Bahria Town's Contribution To Housing Solutions
Good news is that Bahria Town has been trying to address this issue in the most affordable way. For more than two decades, Bahria Town has been delivering affordable housing to hundreds of thousands of households.
The following points highlight Bahria Town's contribution to resolve the national issue of housing.
Bahria Town never compromises on quality and is rich for luxurious life experience.
Safety of investment is ensured, leaving no possibility of scams.
Bahria town has, since beginning, worked on the model of organized construction.
The management of Bahria Town believes in saving the greater green lands and acquires brown lands for development purposes.
Bahria Town is specialized in development of apartments to facilitate all income-brackets.
Variation of investment and inclusive amenities become the real beauty of Bahria Town.
Bahria Greens in Bahria Town Karachi is Pakistan's first low cost housing project.
The town offers realistic payment plans and options extending up to five years.
Bahria Town is ensuring the comfort of its residents and investors.
To meet the needs of urbanization in the biggest cities of Pakistan, Bahria Town is presenting luxury apartments for sale in Lahore and Karachi at premium offers and easier installment plans. These high-rise buildings constructed in Bahria Town have effectively resolved the issue of urbanization.
Ali Saqlain Estate takes pride in becoming an integral part of Bahria Town's vision of affordable housing for everyone for fair price. SQ-99 Apartments, SQ-08 Eiffel and SQ-14 Eiffel offer spacious apartments in Bahria Town Lahore. Similarly, Ali Saqlain Estate has gone one step forward to develop SQ projects in Bahria Town Karachi.
Urban Housing Demand In The Country
Vertical buildings are ultimate solution to meet increasing demand for housing in the country. Country's population has increased from 80 million in 1950s to 220 million people in 2020.
Demand for housing is therefore increasing at the parallel rate. More brown lands are required to be developed and marketed and Bahria Town has exceled in this race.
The urban housing demand in Pakistan is on average 350,000 units per year.
Supply side of housing shows only 150,000 units per year.
The demand for rental houses is increasing by 10 percent every year.
Bahria Town Lahore and Karachi is playing an important role in bridging the demand-supply gap of 200,000 residential units.
Ali Saqlain Estate's Contribution
Having the honour of first registered and authorized real estate dealer of Bahria Town, Ali Saqlain Estate & Builders has served thousands of people in terms of low-cost housing solutions.
Ali Saqlain Estate is specialized in the following.
Development of personal housing projects
Affordable residential plots in BTL and BTK
Luxury apartments for easy payment plans
Professional consultancy and advice