A Message to White People: Racism Is Alive and Well in the LGBTQ+ Community
White Privilege and the LGBTQ+ Community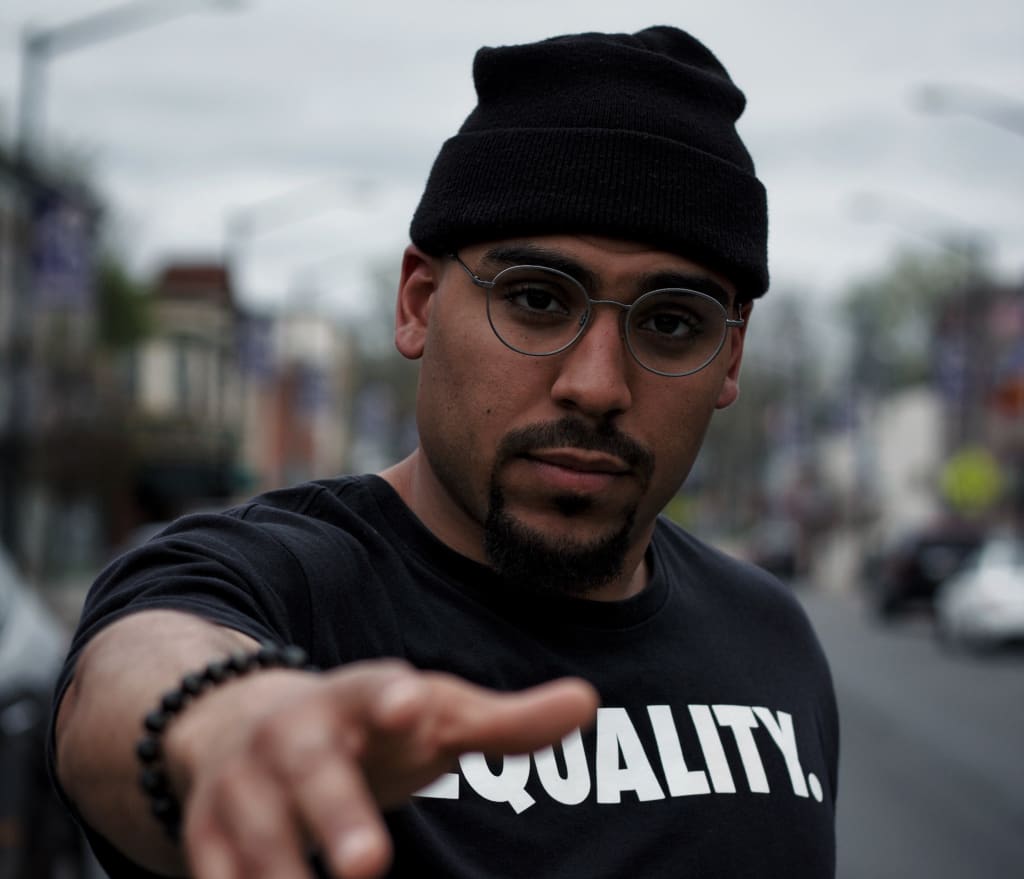 This is a message to White people, detailing what everyone else already knows: racism is alive and well in the LGBTQ+ community.
It's often presumed that if someone is a member of one of society's marginalised groups, then they will have an understanding of what it's like to be marginalised in all capacities. This then leads to the wild assumption that marginalised people won't, in fact, oppress others.
Anecdotally, I know this not to be true. I have heard members of the LGBTQ+ openly discriminate against gender non-conforming people, seen a lot of gay men and women say disrespectful things about bisexual people, and the pride parade in London last week certainly proved that transphobia is thriving amongst certain groups of lesbians (check out my other post for more details).
The LGBTQ+ community is a wide and varied group. There is no socioeconomic commonality, no single ethnicity or gender; you can be LGBTQ+ whether you are able bodied or disabled and even within the individual letters of the acronym itself, self-expression varies hugely. We need to start accepting that while everyone in the community will have shared experiences, that does not mean everyone in the community has shared them all. Queer White people need to come to terms with the fact that their queerness does not stop them from being racist.
According to LGBT charity Stonewall, a shocking 51 percent of BAME (Black, Asian, and minority ethnic) people in the LGBTQ+ community have experienced discrimination from other members of the community based on their ethnicity. This statistic highlights the importance of an intersectional approach to activism. By disregarding the intersection of race and sexuality we, White people, are ignoring that people of colour who also identify as LGBTQ+ are being left out of the conversation, and are feeling as though they are not welcome in a community they are very much a part of.
It's time that we start to realise that just because we may not have cisgender or heterosexual privilege does not mean that we do not have White privilege. That privilege comes with us into every space we enter and it is our responsibility to ensure that we are not contributing to the negative and damaging system that seeks to oppress people of colour at every possible opportunity. If you are choosing to lift up some members of the LGBTQ+ community and not others, then you are not for equality you are simply for White people.
While we can be brought together by the commonality of some experiences we must accept that everyone's life journey is unique and is shaped by the labels and prejudices put on them by society. This is not about separating groups, this is about allowing people the safe spaces that they deserve and if that safe space doesn't include white people then that's not for you to challenge.
It can be a difficult pill to swallow for marginalised White people when it is pointed out to them that being LGBTQ+ doesn't exempt them from White privilege. But, people of colour are not seeking to erase your queer hardships when race-related issues are brought up. It is just a time for White people to consider that the White experience isn't the only experience. It is a time to learn, to spread the love the LGBTQ+ community has been seeking for decades, and extend it to everyone, not just White people.
Ultimately, no amount of queerness will make you any less White. You need to make yourself aware of that.
activism
Katie Pevreall is a freelance journalist. Previously Senior Editor at LIVEKINDLY she is currently pursuing an MA at Winchester University.
Receive stories by Katie Pevreall in

your feed