A Last Hope
Imran khan and current situation of Pakistan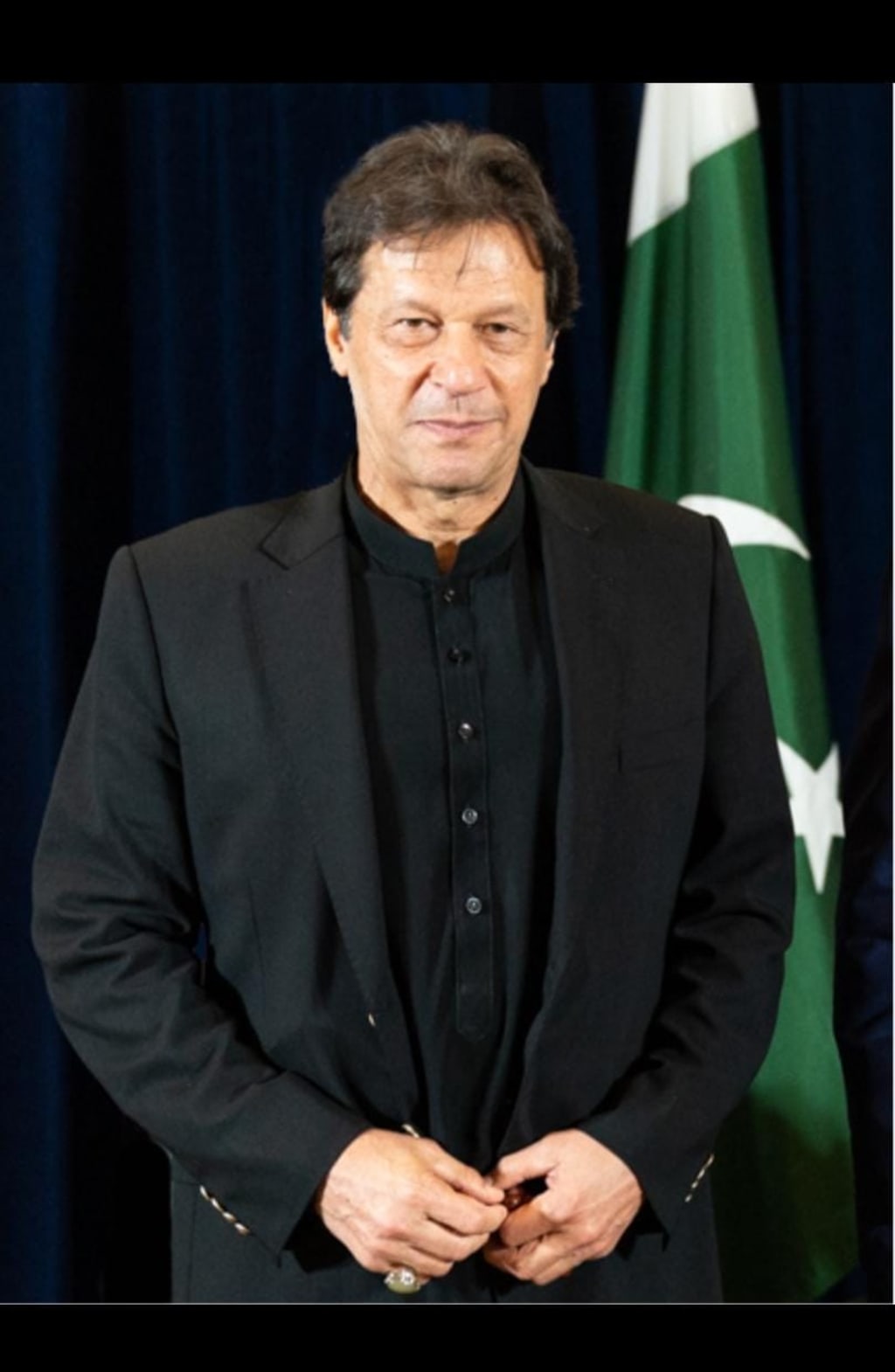 compromise for your dream but never on your dream -imrankhan
Imran khan ,full name Imran Ahmad Khan Naizi born on 5 Octuber 1952 in lahore ,Pakistan.He was once a Pakistani cricket player (team captain) who won the heart of people by winning a world cup in 1992 against England.He is also the 22nd Prime minister of Pakistan from August 2018 until April 2022, a founder and chairmen of pti (Pakistan Tehreek-e-Insaf ). From the day IK join politics he is facing alot of difficulties but never loses hope he is becoming the craze of Pakistani nation because all the recent politicans just use our motherland for there own self benefits .According to a report by fox news Point,the most corrupt prime minister in the entire world was Nawaz sharif .He was dismissed and disqualified for corruption charges.Sharif family and Zardari family ,both are well known gangsters and both had been in power and ruined the country .Still they are the main hindrance in way of Imran khan they are letting Imran khan to rule on Pakistan .Imran Khan has become the first Pakistani prime minister to be removed from office after losing a no-confidence vote in parliament.that no-confidence vote was led by the opposition parties, the Pakistan Muslim League – Nawaz (PML-N) and the Pakistan People's Party (PPP). Some key figures are the current Prime Minister Muhammad Shehbaz Sharif (leader of PML-N), Bilawal Bhutto-Zardari, and Asif Ali Zardari (heads of PPP). Khan has been harsh on the opposition, calling them "a gang of thieves," threatening to expose their corruption and claim accountability, and the no-confidence vote was seen as an attempt to save themselves.However, the opposition pointed to Khan's weak performance during his time as Prime Minister, with spiraling inflation and a massive devaluation of the rupee. Additionally, Khan has been criticized for appointing Usman Buzdar as Chief Minister in the Punjab province, who later was accused of widespread corruption. The opposition eventually won the no-confidence vote against Khan in April, as dozens of party members defected and some key allies voted against him. Yet, critical voices point to the army as the decisive actor who tipped the scales to the point that resulted in Khan's removal, as Khan lost its support during his time as Prime Minister.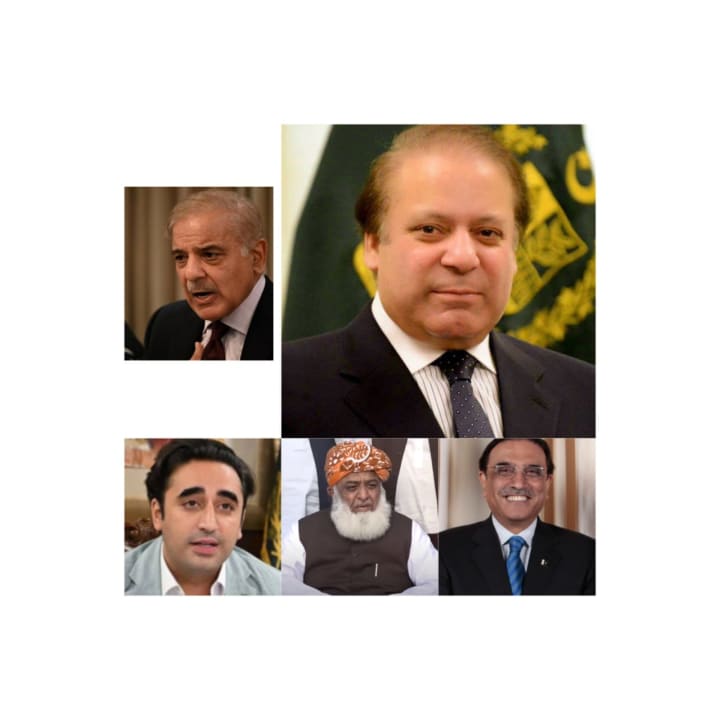 Pakistan is facing great challenges , dealing with both an economic crisis and political instability. Politics are tumultuous, with an "all versus Khan" dynamic, in a changing environment with both a new Prime Minister and a new Chief of the army. The removal of Khan had seen as part of the democratic process of parliamentary accountability, yet history seems to repeat itself in Pakistan. No democratically elected Prime Minister has ever completed a five-year term due to military coups, presidential ousting, and disqualifications from holding public office. The democratic process in Pakistan is vulnerable and has experienced considerable instability since the country's independence.Corruption allegations, grievances, and political turmoil are common themes in Pakistani history, with the military as a recurrent stakeholder in politics .It is impossible to predict the future of Pakistan, but it does not seem like Khan is to be excluded. His public support appears to have grown even larger since his removal in April, and his continued rallies across the country still attract the mass
now the nation of Pakistan is just tired of this corrupt government who is just begging to IMF for money and putting Pakistan in debt trap the rate of inflation is just increasing day by day .Imran Khan is a the only Pakistani politician left who is yet untried and untested. It's time the nation gave him a chance. The fact that after skirting on the edge of the political woop woop for so many years he could make such a huge impact says a great deal about the person. He is honest, has a clean record and a lot of administrative ability.So atleast give him a chance to rule and to show his abilites .Pakistan needs a revolution, not another election, to solve its problems. Unless the swamp is drained and all the blood sucking parasites eliminated, there will be no peace for the people or any hope of progress for Pakistan.
About the Creator
20 yrs old ,creatively insane
MUSLIM
BS microbiology in Arid agriculture university
wandering headonist,beautifully choatic
everyone has a different opinion respect their point of view.
Reader insights
Good effort
You have potential. Keep practicing and don't give up!
Top insights
Compelling and original writing

Creative use of language & vocab

Eye opening

Niche topic & fresh perspectives

On-point and relevant

Writing reflected the title & theme
Add your insights