A Landmark Win for the LGBTQ+ Community
The Supreme Court makes a historic decision on workplace discrimination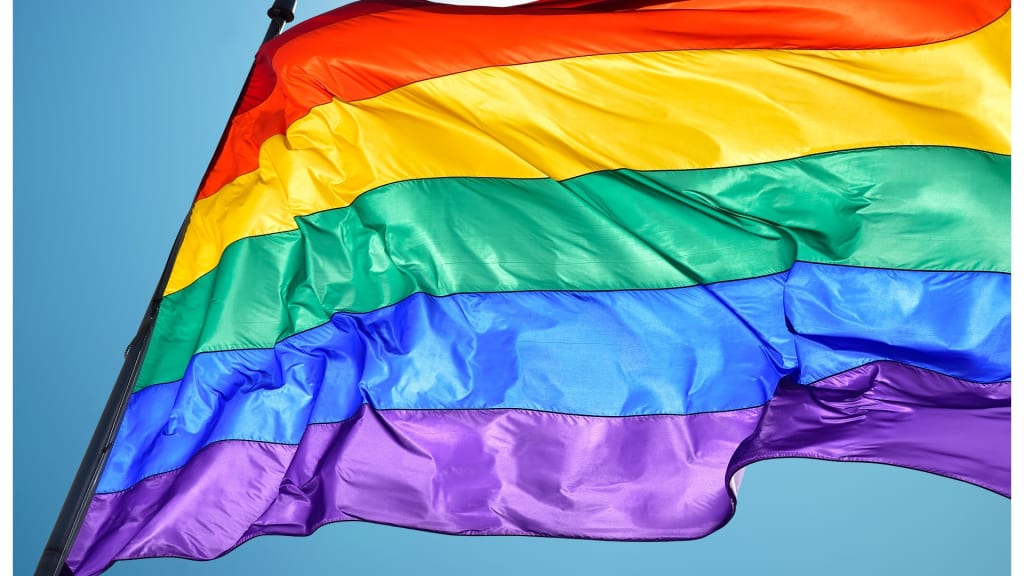 In a 6-3 ruling, the Supreme Court ruled that LGBTQ+ people are protected from workplace discrimination under the Civil Rights Act of 1964, also known as Title VII. This comes days after the Trump administration rolled back protections from LGBTQ+ people, where health care providers can refuse to treat them because of their religious beliefs. This is a huge win for us, but our work is not done yet. In the midst of a pandemic, today's historic ruling is a step forward.
I've been tweeting about this topic for the last few months. In my opinion, it shouldn't have been debated to begin with. No one should be fired because of who someone is or who they fall in love with. One's sexual orientation or gender identity has no effect on how they perform their duties at work. Someone's sexuality or gender identity also has no effect on you.
Over the years, there have been many LGBTQ+ people that were fired, simply because of who they are. Those cases, which I'll be talking about, included two gay men and one transgender woman. This is why Pride Month exists today. It's about treating everyone, regardless of someone's sexuality or gender identity, fairly and with respect. Not only that, but accepted.
In 2010, a gay man in New York named Donald Zarda was fired from his job as a skydiver instructor after making his sexuality known to a female client. Sadly, four years later, Zarda was killed in a wingsuit accident in Switzerland.
A transgender woman named Aimee Stephens was fired from her job at a funeral home in 2013 after disclosing to her boss that she transitioned from male to female. Stephens passed away in Michigan from complications of kidney disease back on May 12. She was 59 years old.
Gerald Bostock was an employee of Clayton County, Georgia since 2003. He was fired a decade later in 2013 for being gay. Out of the two other people I just mentioned, Bostock was the only one who lived to see this historic ruling be decided.
There's still a lot of work to do when it comes to making sure that all LGBTQ+ people are protected from discrimination and stricter hate crime laws need to be enforced in all states, not just based on someone's race. It's important that people vote for those who are committed to not only supporting LGBTQ+ rights, but holding business, hospitals, and other businesses more accountable when they deny services to someone, citing their religious convictions as an excuse. Just because we're in the middle of a pandemic, it doesn't mean that we should stop fighting for equal rights. I speak about stuff like this and other causes, because I'm passionate about them. I want people to feel protected and be able to live their lives without being discriminated against. Vote in November and make them count.
I'm now on TikTok: @thecosplayerfromtexas. I'm always in need of new followers. Mention that you've found me on Vocal and I'll follow back. Please check it out and enjoy my videos. Also, be sure to follow me on social media. The info to all of my social media pages can be found in my bio. If you enjoyed any of my articles, including this one, please feel free to send me a one-off tip, which is located at the end of every article. No tip is ever too big or small. It'll help me and other Vocal content creators to write better stories. Lastly, I encourage everyone to join Vocal+, a premium membership for Vocal content creators like myself to write better stories, connect with creators, and a lot more. So be sure to sign up for that membership and support your favorite Vocal content creators. Thanks in advance for your support of me and hopefully, I'll see you on social media.
supreme court
LGBTQ cosplayer in Fayetteville, Arkansas. 2X Cosplay Contest Winner.
Facebook: Texxx-Man Cosplay
Instagram: @thecosplayerfromtexas
Twitter: @texxxmancosplay
TikTok: @thecosplayerfromtexas
Receive stories by Mark Wesley Pritchard in

your feed