A frank letter to white people who may have disputed the fact that Black Lives Matter.
a word on 'all lives matter'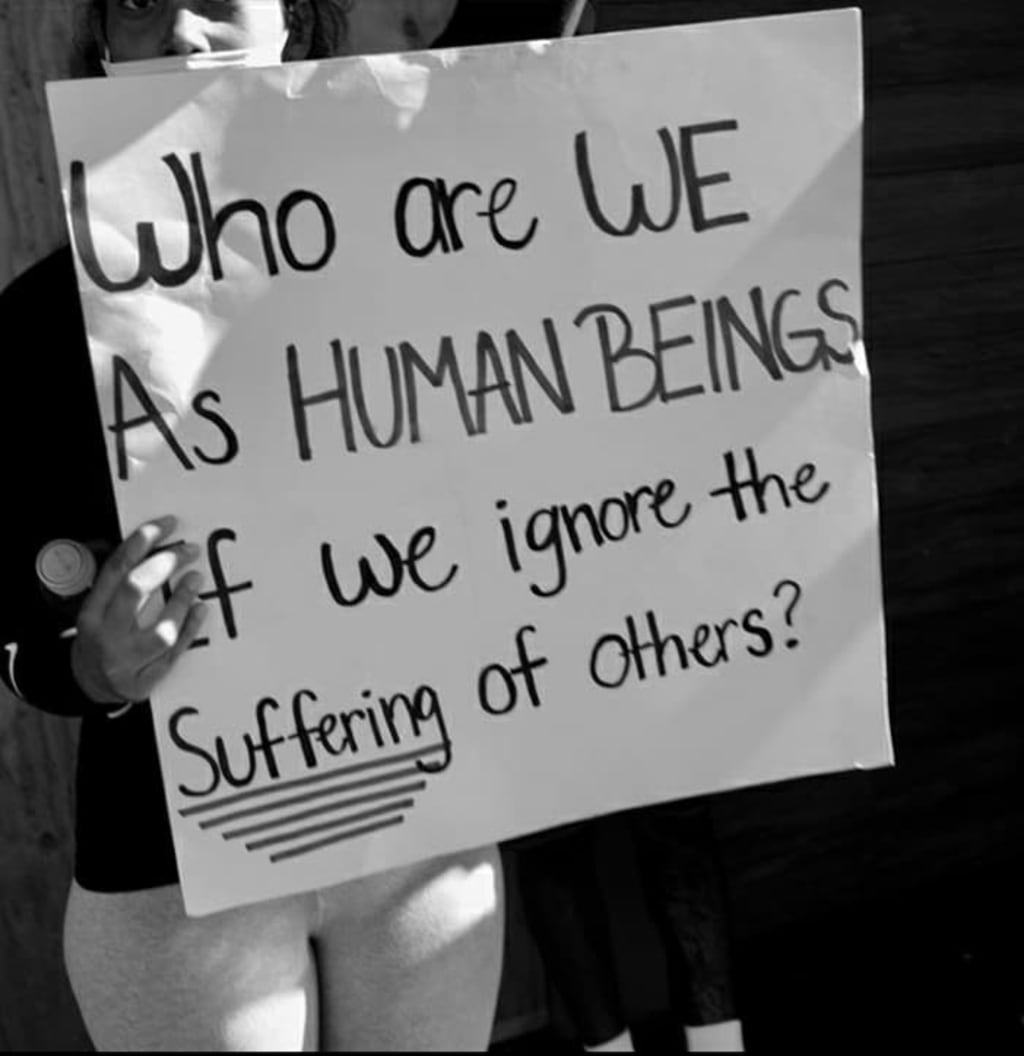 taken from instagram @chateau.moses
I was not initially going to write this, but with my attention recently having been caught by a fellow Vocal Challenge writer, I felt a significant and immediate urge to do so.
Opinions are opinions, and free speech means that everyone is entitled to express them without consequence. In this situation, however, I have witnessed this having an adverse effect when that opinion is self-serving and said in response to voices that have both not been heard but ultimately not been listened to. I have not only seen this on the news, but on social media, through old friends, new acquaintances and, heartbreakingly, my own family.
As white people, it is not only our PRIVILEGE to be able to listen to the experiences of Black people second hand, but it is our DUTY to amplify these stories so that ignorance is no longer bliss. Bliss for a white person means having the luxury to ignore these stories. It is to ignore the violence inflicted upon someone as a result of racial profiling. It is to ignore the hurt that a person experiences everyday due to the microaggressions that arise from our own poor behaviour. Ignorance for a white person is to say 'All Lives Matter' during a time when Black Lives are hurting and there is no room for debate.
I understand that we mean well when we say this. However, what YOU must understand is that the sentiment means nothing when you have not acted upon it at any other time in your life. Why now? Why do you suddenly believe that all lives matter only when Black Lives are declaring that they have not experienced what it feels like to matter. It is not only ignorant, it is unkind. You may have heard many analogies about this and have deemed them over-exaggerating or inapplicable. However, may I offer you something a lot simpler. When you say 'All Lives Matter' at the height of the 'Black Lives Matter' struggle, it is the equivalent to a distressed friend coming to you for help, only for you to tell that you, quite frankly, do not have the time right now. You make time. You make time to listen to why this is happening. You make time to hold those accountable. If you wish to, truly, live in a world, where ALL LIVES MATTER, you make time to find out why it is that you think that some do not matter right now.
White guilt, in my opinion, is a cause and contributor to this knee-jerk response. In the desperate attempt to appear non-racist, it embarrassingly misses the mark. And, what ultimately has resulted, is a complete dismissal of a movement entirely based on their skin colour.
Believe me, please, I know for the majority of people this response is genuinely coming from a place of trying to offer a compassionate voice free of exclusion. I do not intend to belittle or condemn. I merely wish to inform and let you know that acting on your sentiments is worth far more than spouting such an umbrella term as 'all lives matter' at this time. Therefore, by doing this, we can clear the clutter for the right voices that so desperately need to be heard and listened to. Even while you read the end of this, it is not my voice you needed to hear today and I beg you follow this up with an article written by the other participants in this challenge, and decide for yourself which voices matter.