9/11: One Day in America Review
A harrowing documentary of one of the worst days in American history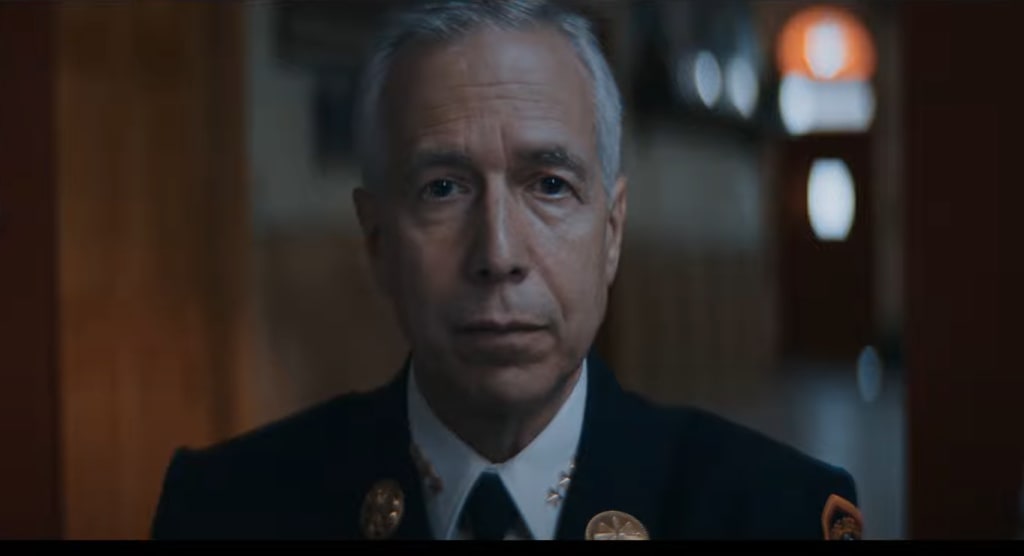 I started watching this series on Friday, September 3 and finished it on the 6th Man, am I so glad I was able to watch this series on Hulu.
I can't believe it's been almost 20 years since September 11, 2001. On a more individual level, I can't believe it because I was born only three months after the tragedy and have lived in the post-attack United States for my entire life. Not only will I and the tragedy be turning 20 at around the same time, but the impact of the tragedy of America will also have lasted that long. I don't remember a time before this event. I don't remember a time when this event wasn't part of the American consciousness. Partly because of that, I have been OBSESSED with the historical minutiae of 9/11 for years. I wouldn't be surprised if part of it was because of the INCREDIBLE animations made by a YouTube channel called StoryCorps (in particular, I'll recommend the one titled "She Was the One"), which started me on a train into the idea of the individual stories that are a part of immense tragedies like this. This really was one of, if not the first major US tragedy to be able to get such in-depth coverage from so many people who either saw the event first-hand or were directly connected to those who tragically perished. There are so many stories online, and the event has inspired me [wow, should have said interested me, good god] for years.
That's why it pleases me to no end to say that this is the most authoritative documentary on 9/11 I've ever seen. It's on the same level as O.J.: Made in America in regards to the execution of its incredibly in-depth and captivating storytelling (on a side note, I hope to re-watch that documentary and review it sometime in the near future). I love archival footage, and this documentary contains so much that I had never seen before and so much that puts you right into the event itself. It doesn't focus on the before or after very much, deciding to focus primarily on the few hours when the planes hit the World Trade Center and both buildings collapsed. 102 Minutes That Changed America is also phenomenal in its real-time capturing of the event, and if you can find that special, One Day in America is a fantastic companion piece to allow you to learn about what actually happened while that tragedy was happening.
The first-hand accounts of the event are absolutely captivating, with every story feeling important and every speaker pulling you in with the way they remember the events. The documentarians choose various sides of the people affected by 9/11: sometimes they lost those they loved the most, sometimes seemingly unexplainable miracles occurred that allowed people to survive and reunite with their loved ones, and sometimes there are unanswered questions from those that didn't see what happened to certain people that they never saw again. All of those perspectives are captured in this doc, along with a play-by-play of everything that happened during the event. It gave me a WHOLE new respect for the first responders that arrived on the scene and for those that worked to escape and help others in the process. They responded incredibly quickly and did what they could to the best of their ability to be a good person. What has always stuck out to me about the history of this event is that if you were directly in the path of the destruction, it didn't matter what your race, gender, age, or position was, people would instinctually help their fellow people even when it potentially resulted in their deaths. No one abandoned another person out of selfishness, and even those that couldn't be saved were comforted by people that wanted to at least give them some form of hope. No one acted out irrationally -- even though there was no precedent for two planes being hijacked and hitting the most important buildings in the country, everyone thought on their feet and did what they could to help. That was the only objective on anyone's mind during that day -- helping fellow Americans and helping fellow people. Maybe that's why some saw that this was a proud day to be an American, even though in all actuality it was one of the worst days of modern history.
9/11: One Day in America is a must-watch. Period. National Geographic and the 9/11 Memorial Museum collaborated to create a sweeping 6-part limited series unlike any that has delved into this topic before. It's compelling, it's tragic, it's absolutely hard to watch, but above all, it's respectful. I am so glad that people are loving this docuseries just as much as I am, because I think that this is an absolutely phenomenal piece of documentary filmmaking. I really hope more people get the chance to see this soon, but if you have a Hulu subscription and you're mentally prepared to watch a 9/11 documentary, watch this show ASAP.
Letter Grade: A+
9 likes
YOU LIKED THESE REVIEWS
Petals 4 ZuzuReviewed by Petals 4 Zuzu
★★★★½
Alex StewartReviewed by Alex Stewart
★★★★★
QuinnReviewed by Quinn
★★★★★
ebluntsReviewed by eblunts
★★★★★
annaReviewed by anna
★★★★
Crystal PalaceReviewed by Crystal Palace
Jack MoultonReviewed by Jack Moulton
★★★★½
Chris EvangelistaReviewed by Chris Evangelista
★★★★
Robert MaciasReviewed by Robert Macias
★★★★½
REMOVE ADS ×
COMMENT?
Reader insights
Be the first to share your insights about this piece.
Add your insights