5 Years of Marriage Equality
Reflecting on the historic Supreme Court ruling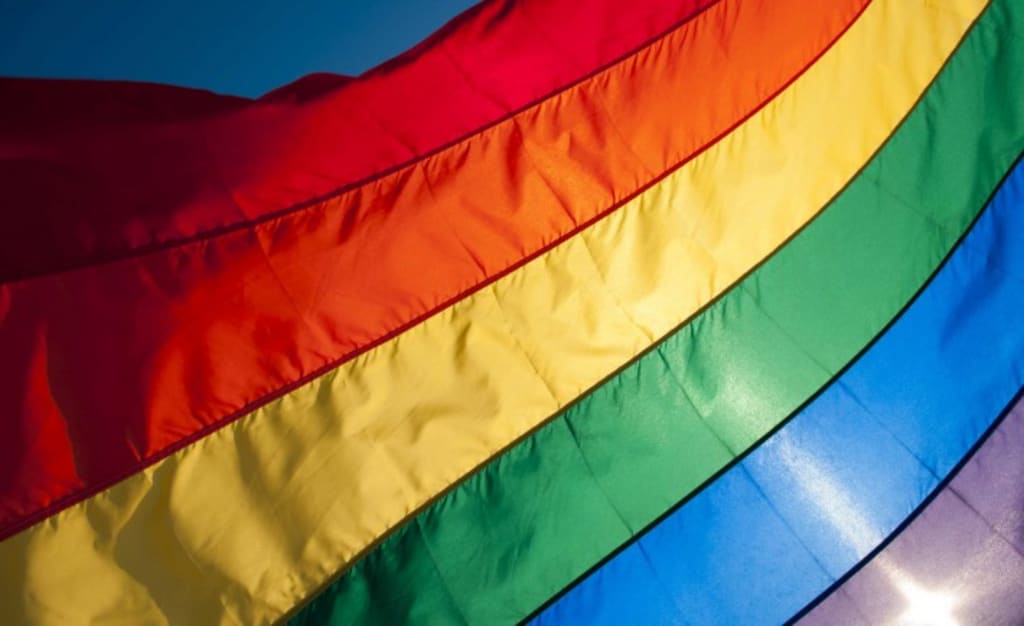 June 26, 2015: the day that love won. Five years ago today, the Supreme Court ruled that marriage equality was the law of the land, which they voted 5-4. At the time, I was working at a non-profit in Springdale, Arkansas as a administrative assistant when I heard the exciting news. The United States became the 21st country to legalize same-sex marriage nationwide. It was a win for LGBTQ+ people, allies, and activists everywhere. As of June 2020, there are 29 countries that marriage equality is recognized. The Netherlands was the first country to legalize same-sex marriage in 2001.
Not only marriage equality was legalized in the United States on this day in 2015, but on this day in 2013, the Supreme Court struck down the 1996 Defense of Marriage Act (DOMA) and Proposition 8. On June 15, the Supreme Court ruled that LGBTQ+ were protected against workplace discrimination under Title VII of the Civil Rights Act of 1964. However, three days earlier, the Trump administration rolled back protections from LGBTQ+ people on the fourth anniversary of the Pulse nightclub shooting that took place in Orlando, where 49 tragically lost their lives. In other words, doctors and health care providers could deny care to them, because of their religious convictions. I said previously that these health care providers made a Hippocrates oath to treat everyone, regardless of who someone is. If they couldn't do it, then they had no business of working in the medical field in the first place. Human rights organizations such as the American Civil Liberties Union sued the Trump administration and they're currently challenging that decision. Refusing to treat someone because of their sexual orientation is against HIPPA laws.
Pride parades and celebrations may be cancelled, but it doesn't meant that we shouldn't stop fighting for the rights of all LGBTQ+ people. We have so much work to do, especially when we're dealing with coronavirus pandemic and a homophobic commander-in-chief and administration. While it's great to have marriage equality, we have to show our current president that we're on the right side of history. This is an election year, so it's important for everyone to support candidates who are committed to protecting us from discrimination. I know we're in the middle of a pandemic, but make sure you make your voice heard by voting. If President Donald Trump gets re-elected for a second term, he and his administration will do whatever it takes to overturn marriage equality and sign discriminatory laws attacking LGBTQ+ people in this country. He's a dangerous man and we're hoping that Joe Biden defeats him on Election Day. I'll be posting a story on Vocal soon on the things Biden must address, if he's elected president. I came up with the most important topics that I've been reading and hearing for the last several years. I believe that Joe Biden is the right choice to run for president.
I'm now on TikTok: @thecosplayerfromtexas. I'm always in need of new followers. Mention that you've found me on Vocal and I'll follow back. Please check it out and enjoy my videos. Also, be sure to follow me on social media. The info to all of my social media pages can be found in my bio. If you enjoyed any of my articles, including this one, please feel free to send me a one-off tip, which is located at the end of every article. No tip is ever too big or small. It'll help me and other Vocal content creators to write better stories. Lastly, I encourage everyone to join Vocal+, a premium membership for Vocal content creators like myself to write better stories, connect with creators, and a lot more. So be sure to sign up for that membership and support your favorite Vocal content creators. Thanks in advance for your support of me and hopefully, I'll see you on social media.