30 Joe Biden Tweets To Inspire You To Vote Like Your Life Depends On It
...because it does! Here are 30 tweets from October to encourage you to vote Biden/Harris this election.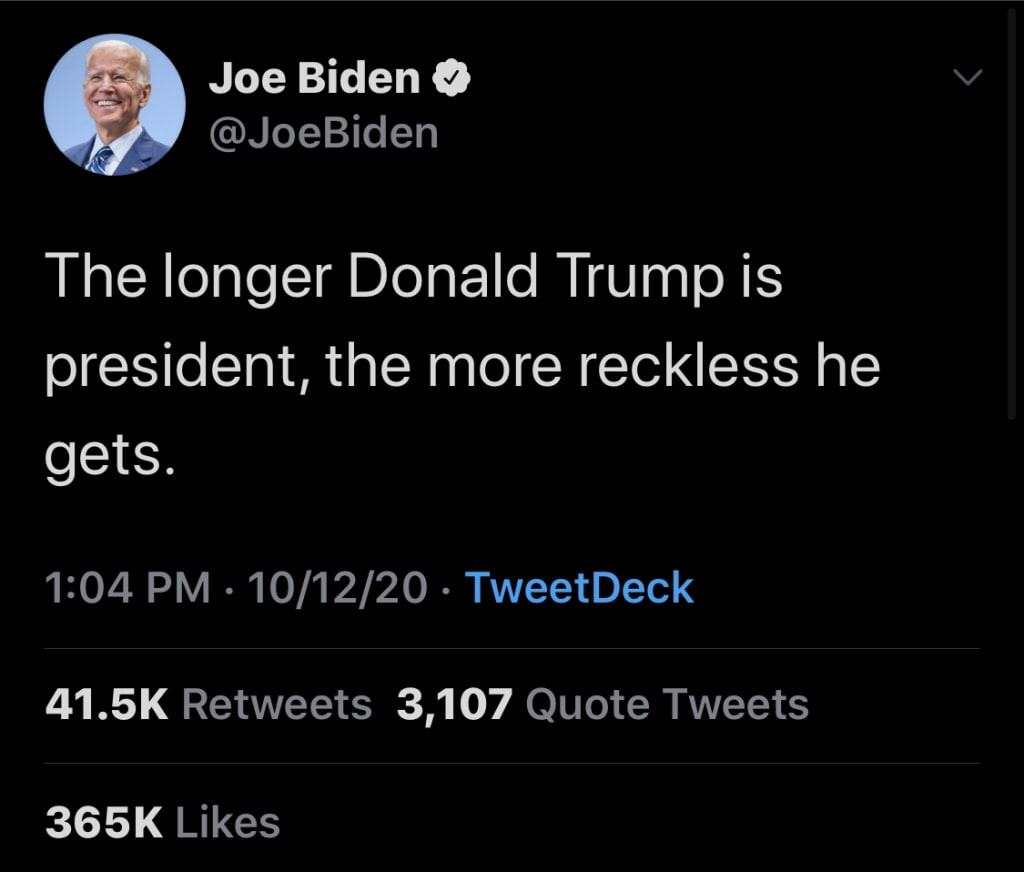 The month is only half over and Joe Biden is having a significantly more presidential month than the actual Commander-In-Chief himself. Heck, Fox news miiight even agree! (Probably not).
From the debate stage, to town halls, to Twitter - Joe Biden is killing the presidential game with humility, patience, leadership and LOVE. Here are 30 tweets from the next President to help inspire you to vote Biden.
Why vote? Your vote is important! Enough of this craziness.
1) He believes violence against Black and Brown transgender women is an epidemic.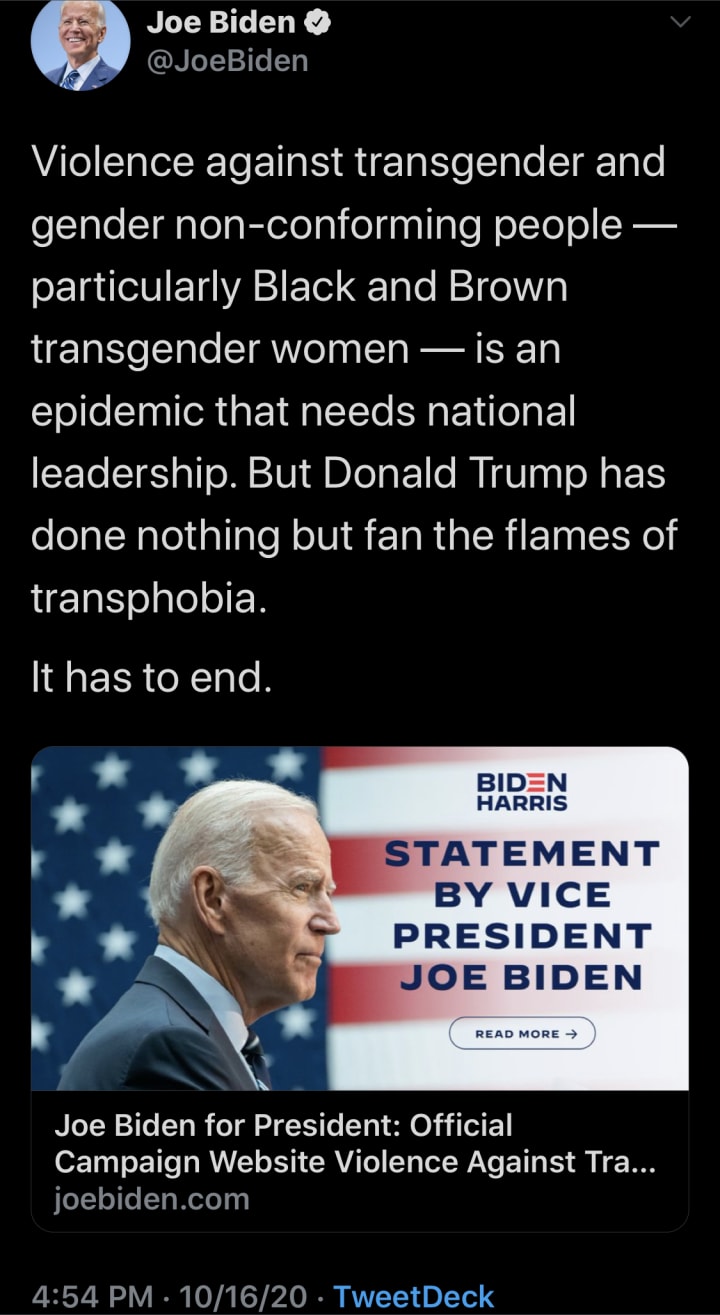 2) He believes in the power of the people.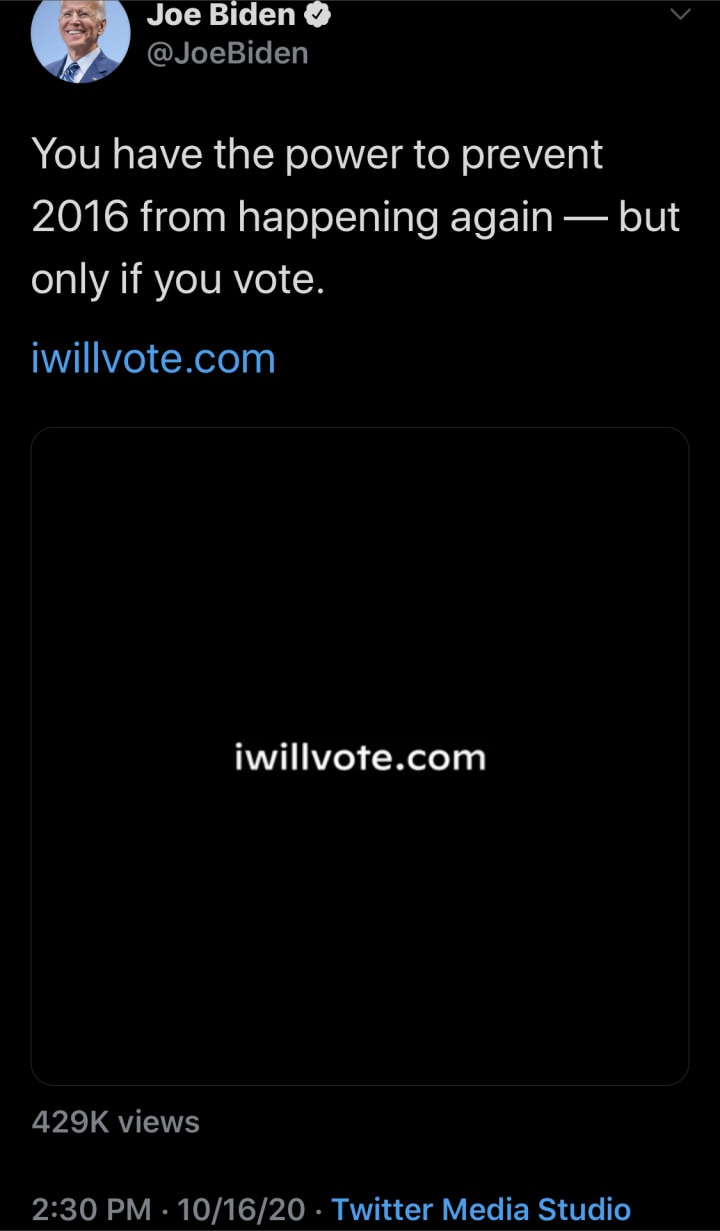 3) He will change laws to protect the LGBTQIA2+ community.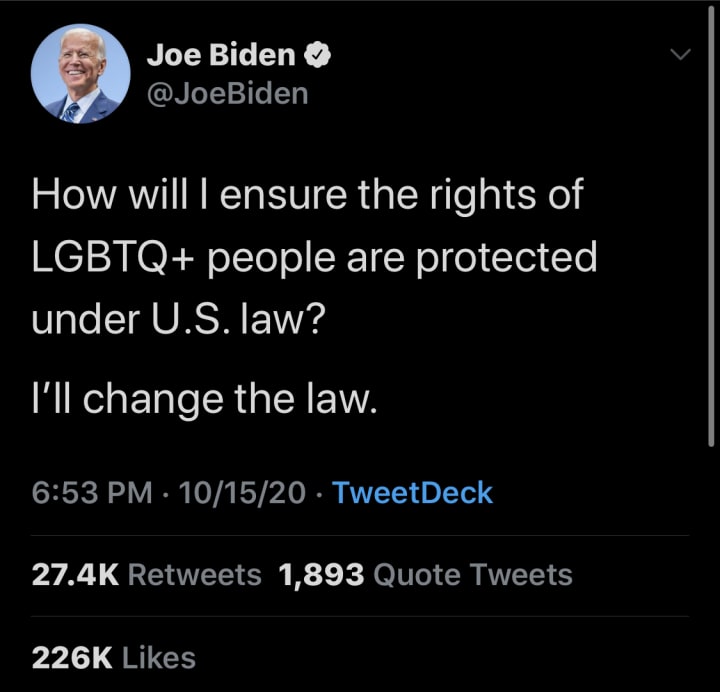 4) He will tax the wealthy, not you.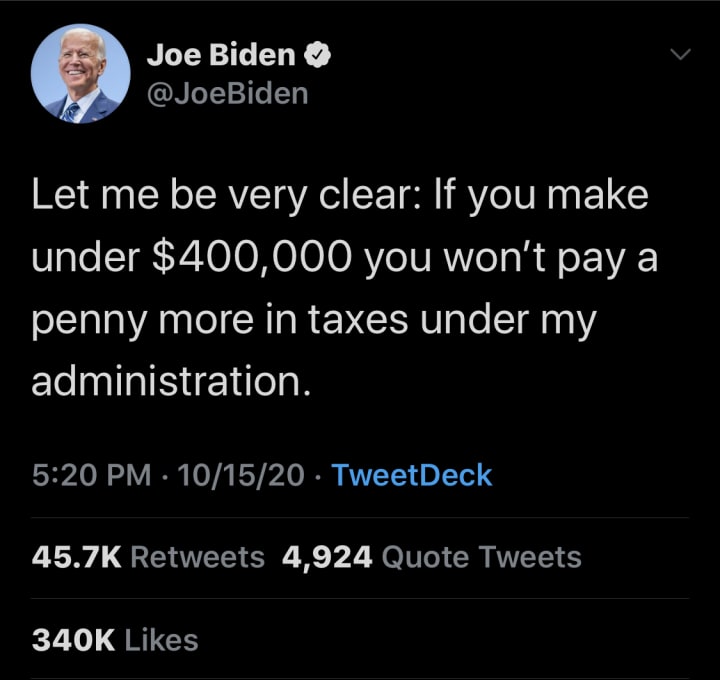 5) He believes in healthcare.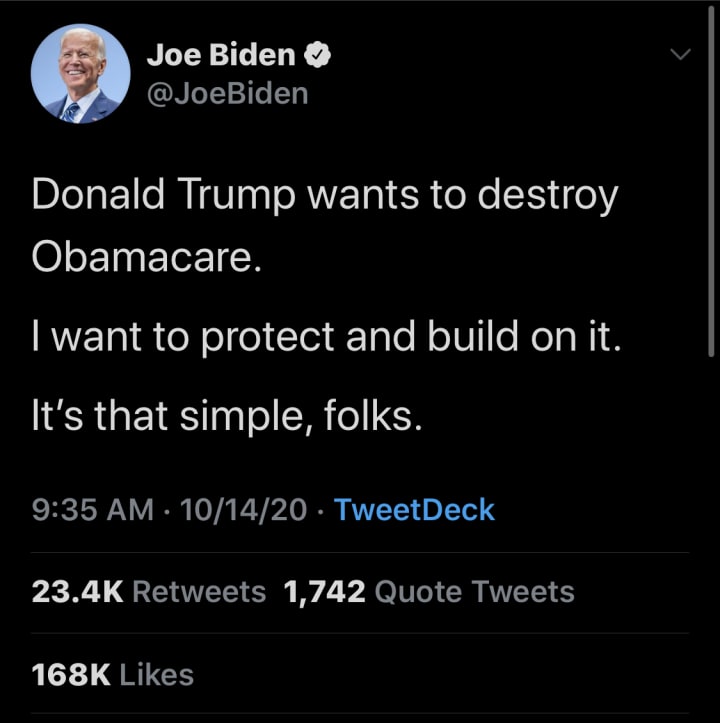 6) He is confident.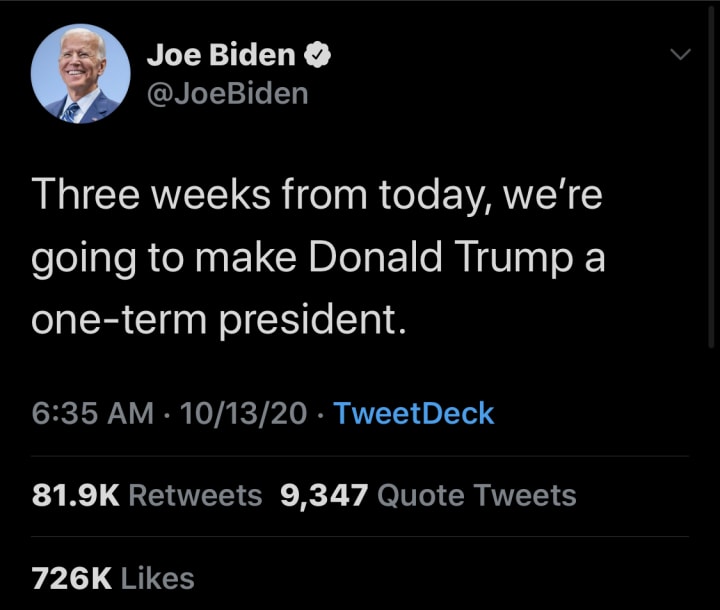 7) He acknowledged the anniversary of Matthew Shepard's death.
8) He tells it like it is.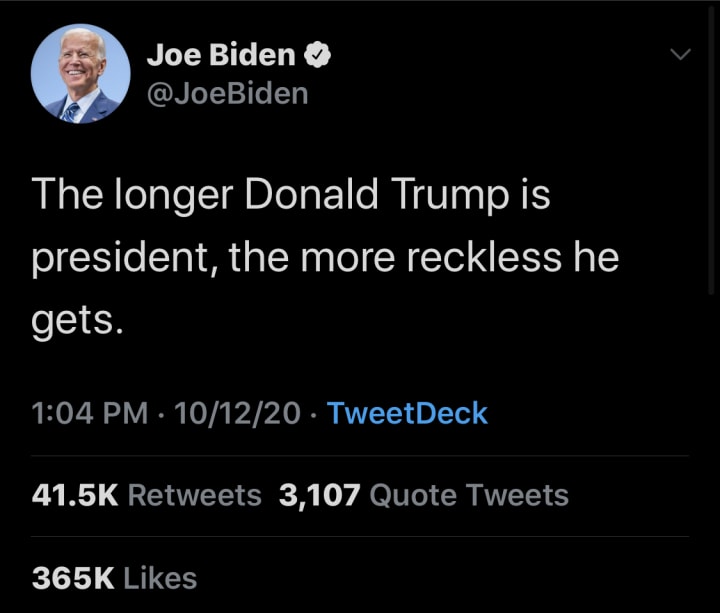 9) He showed support for Indigenous People's Day instead of Columbus Day, saying we needed to recognize our past and be better.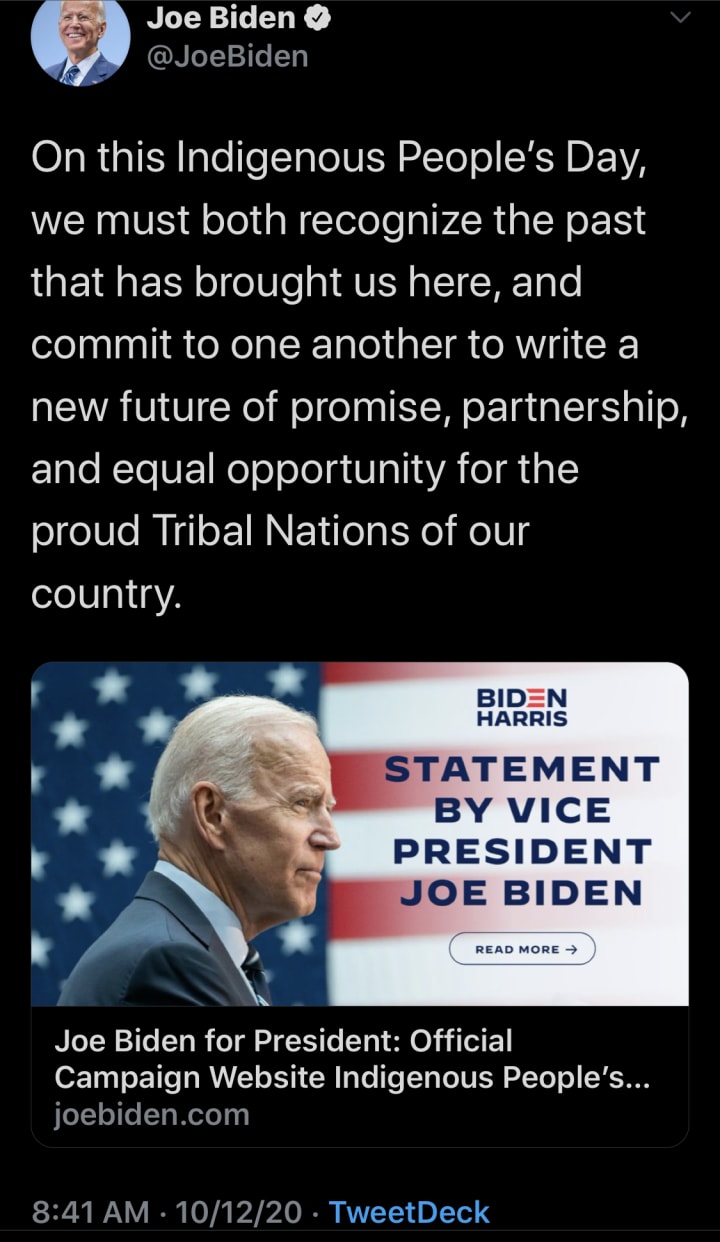 10) He was successful in a recession before.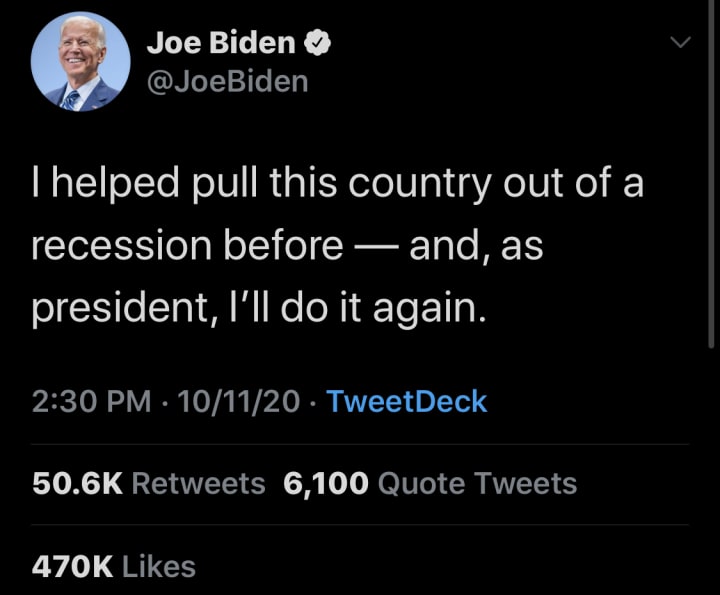 11) He called Trump's COVID-19 response "disgraceful."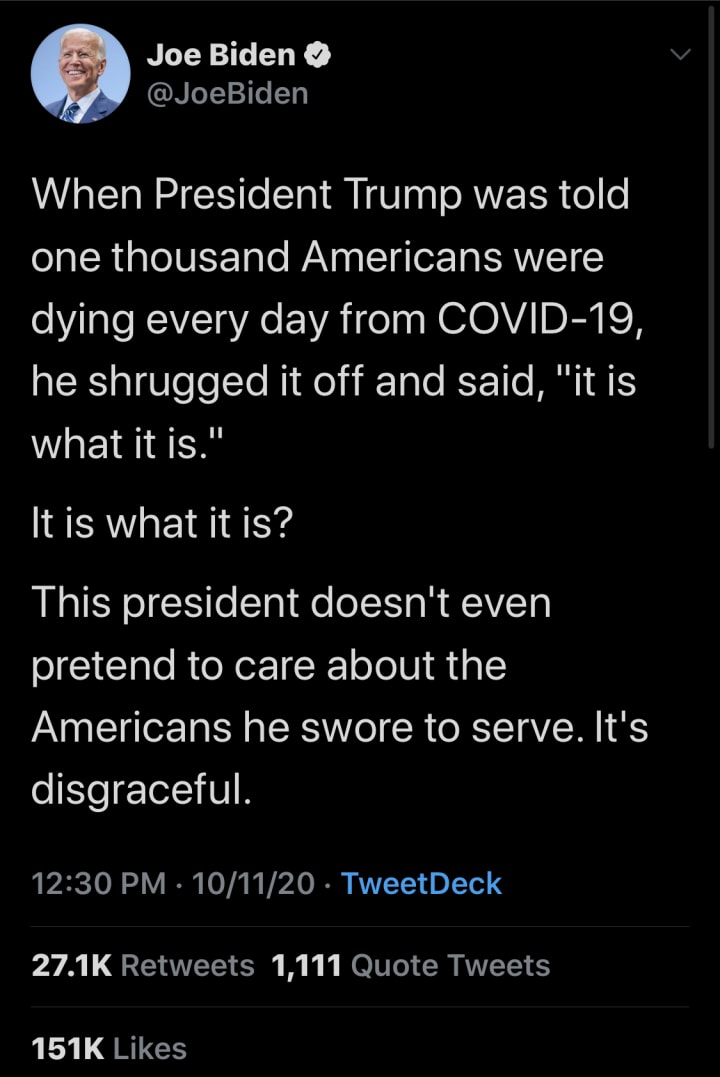 12) He sent love to the LGBTQIA2+ community on National Coming Out Day.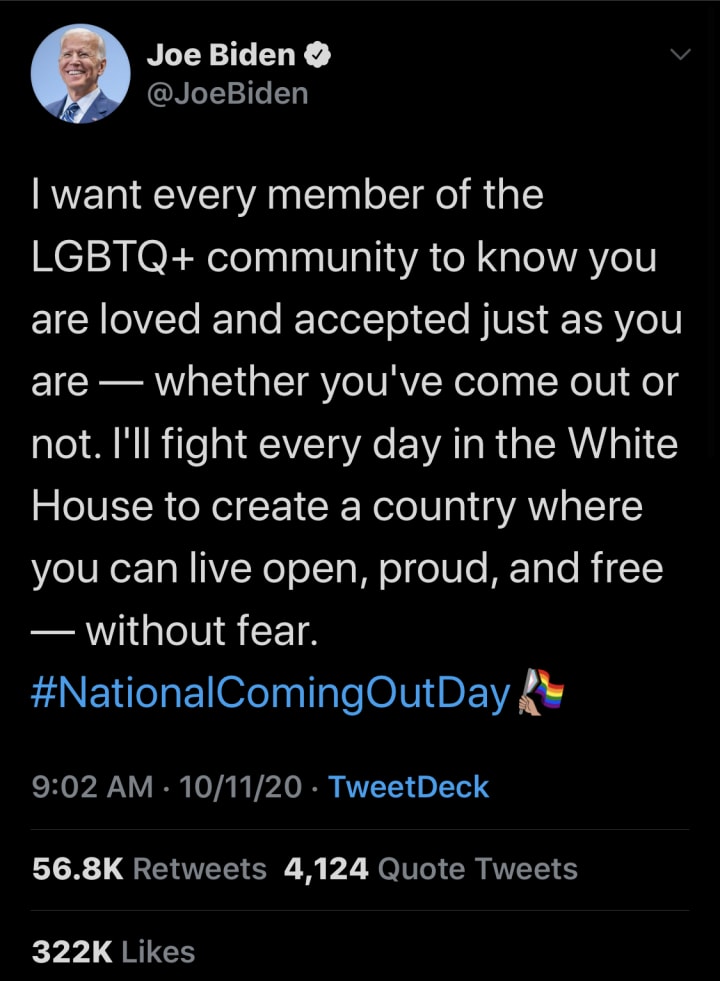 13) He believes success is for everyone.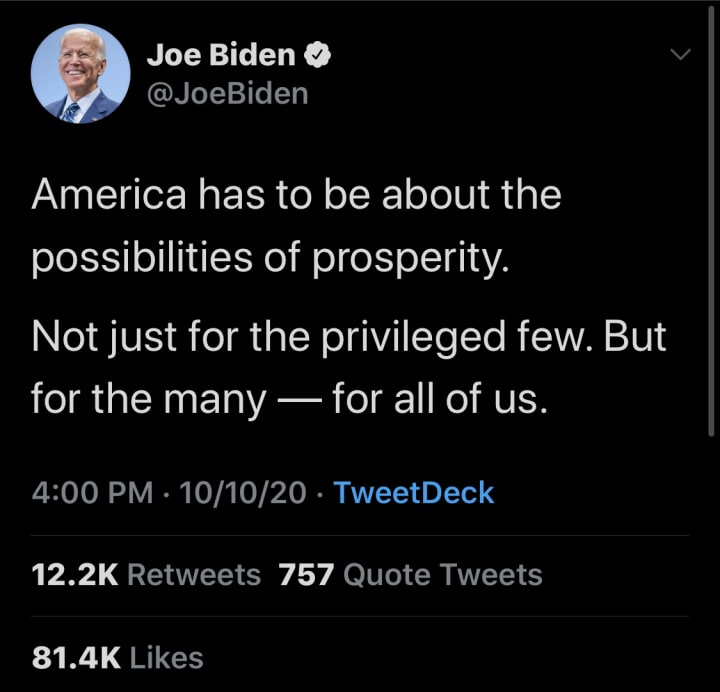 14) He believes in (and encourages) voting.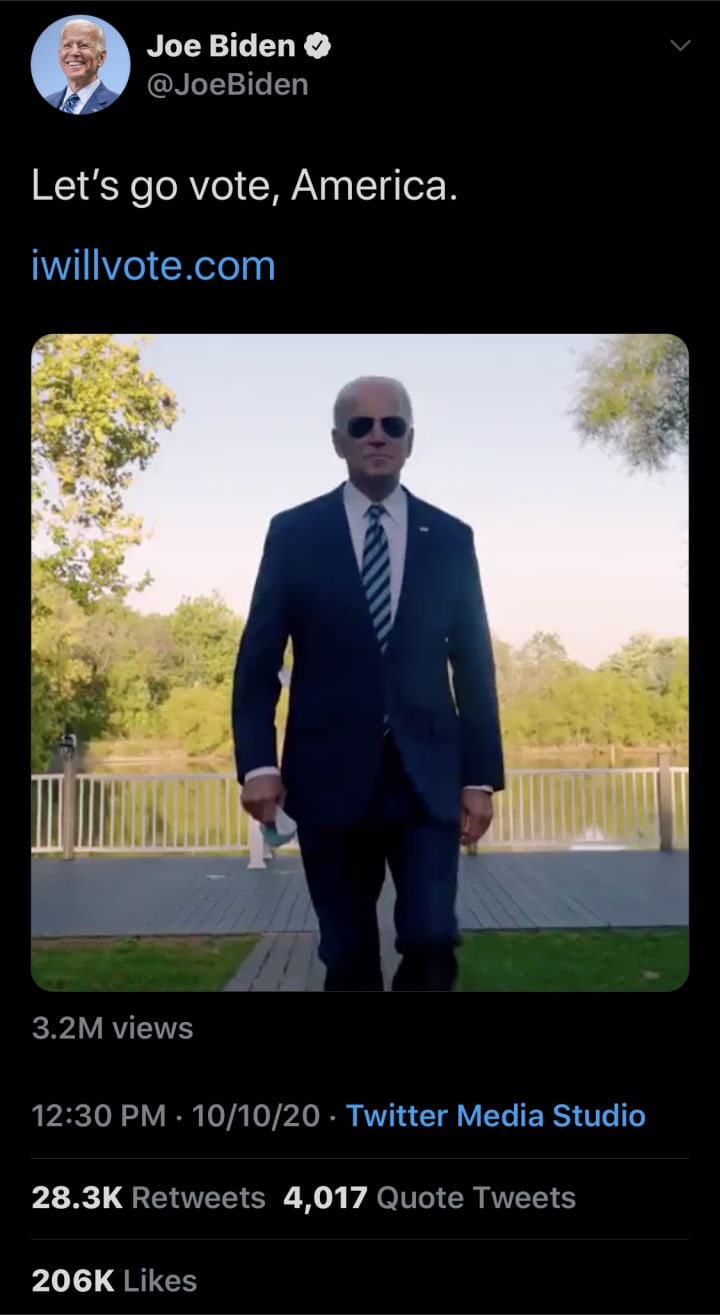 15) He wants to follow science in order to avoid unnecessary casualties from Covid.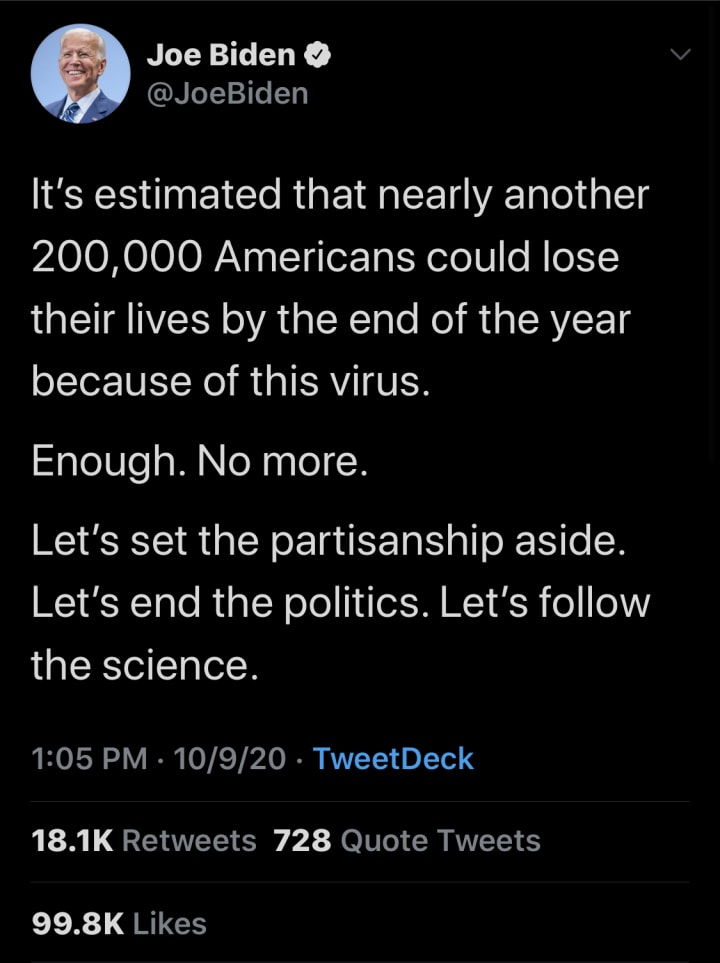 16) He wants to bring us together.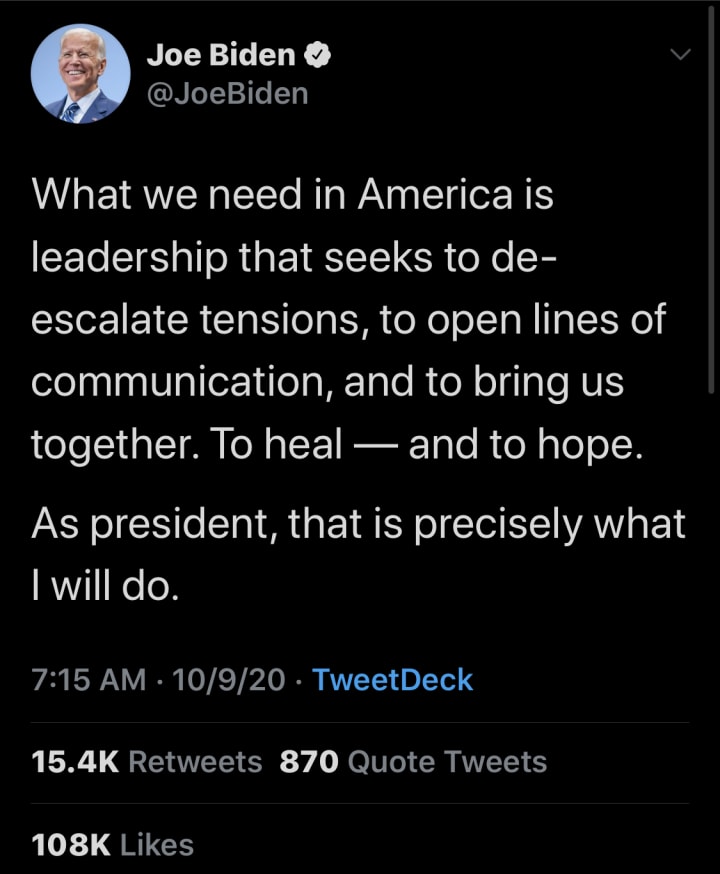 17) His running mate is an incredible woman of color.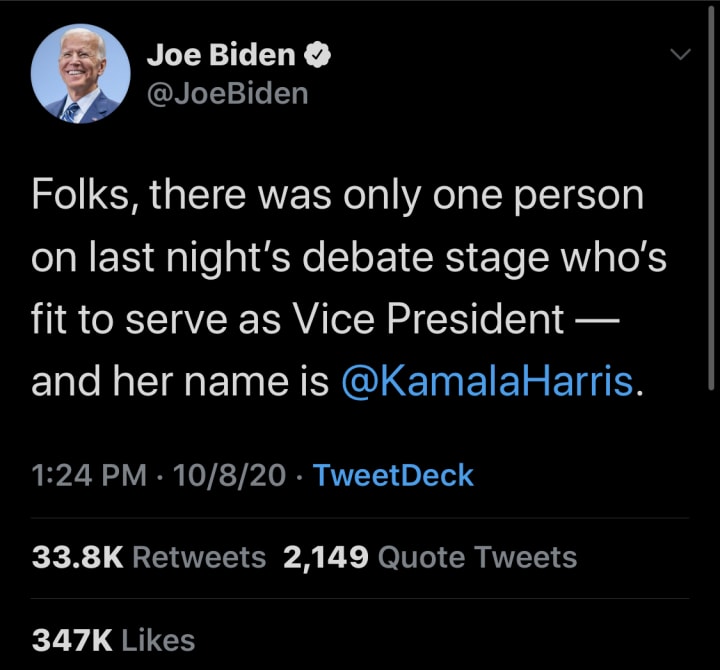 18) He wants to build bridges, not walls.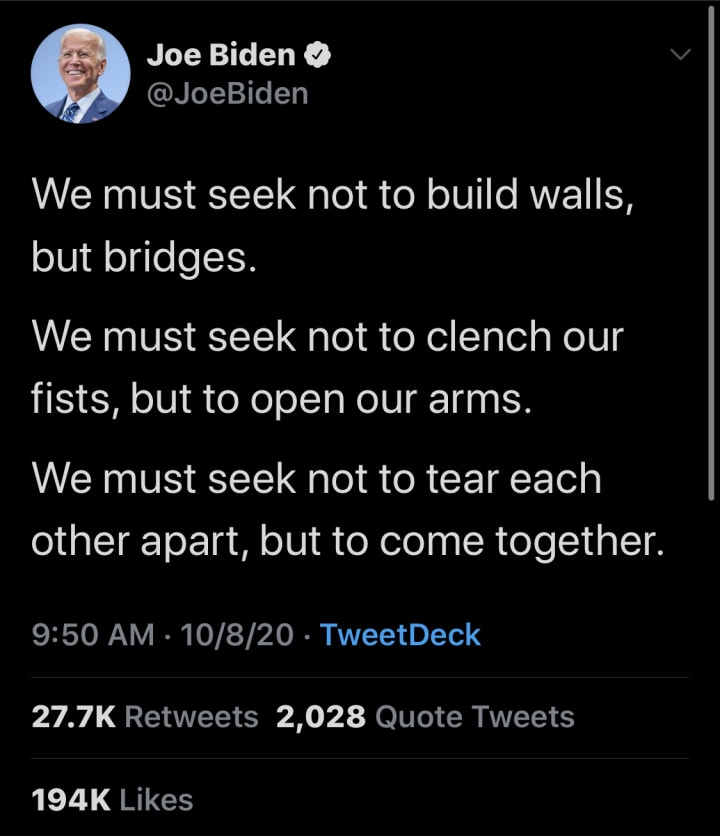 19) In case you missed it...he will NOT increase your taxes if you make less than $400K per year.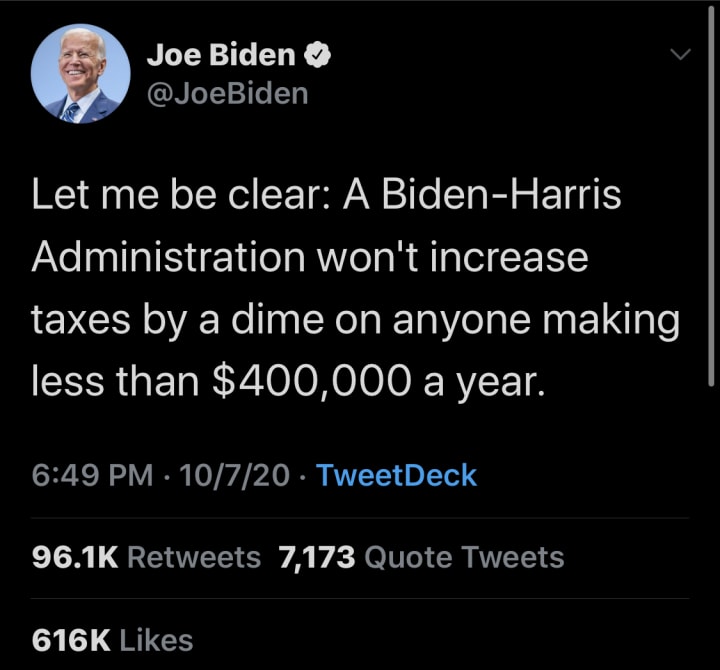 20) He was the Vice President for 8 years.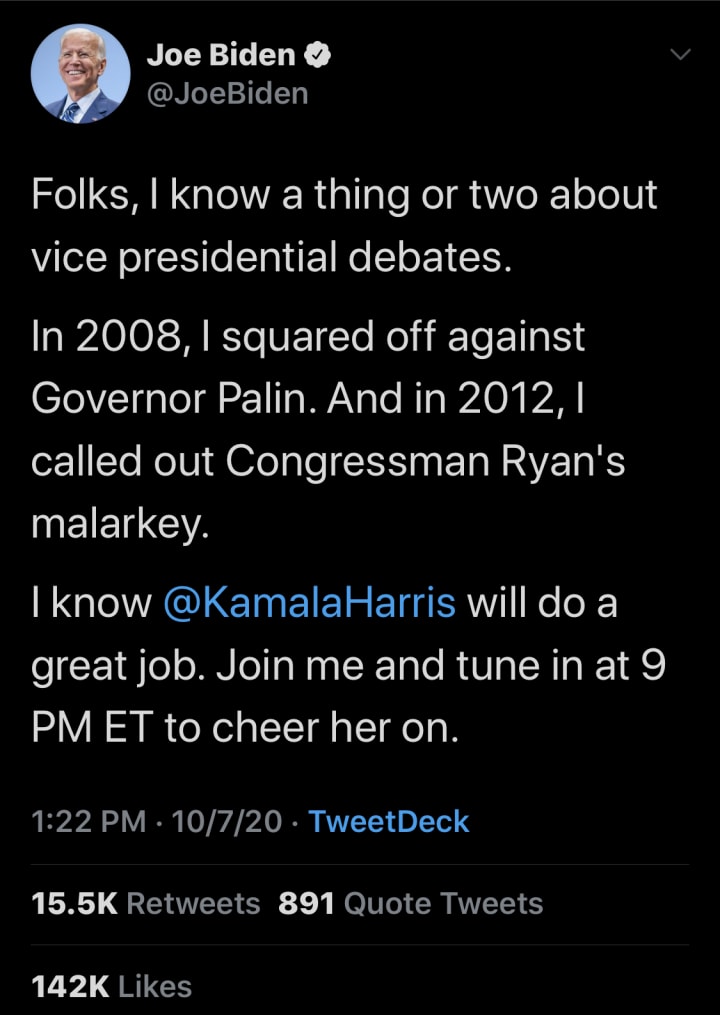 21) He said to "Get off Twitter."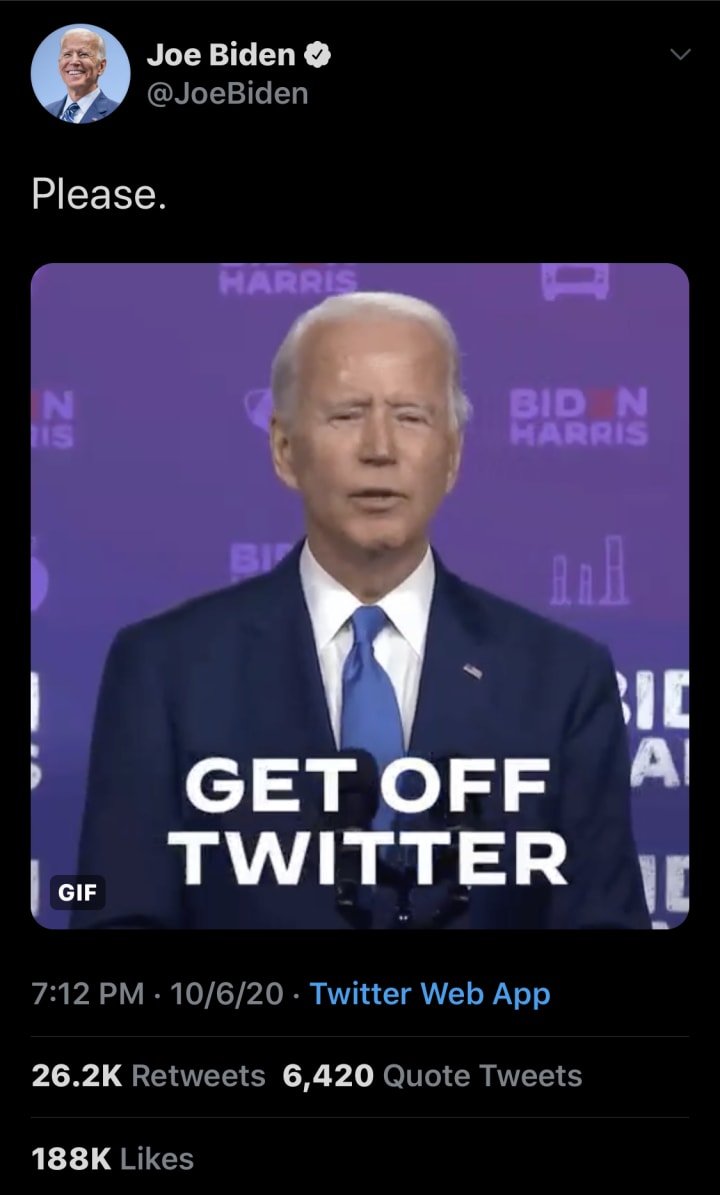 22) He recognizes the difficulties for a Black person to love America - and thinks about their experiences.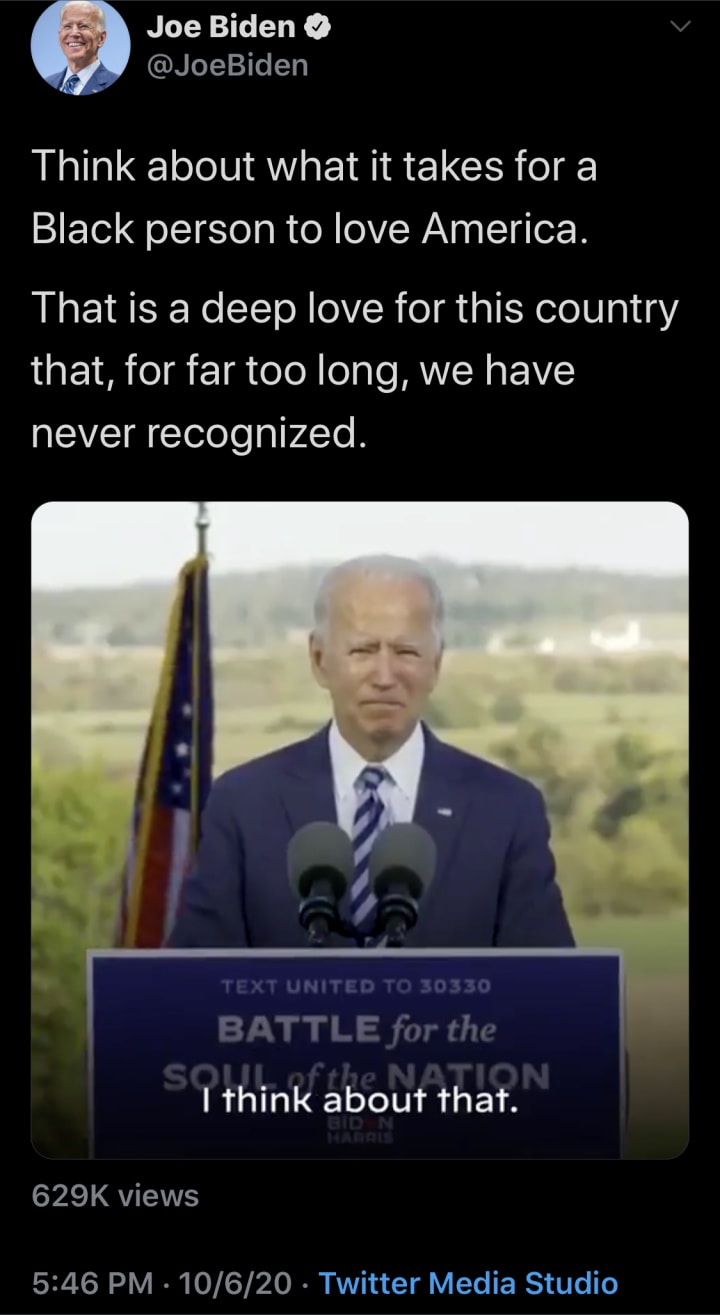 23) He has no problem calling Trump out.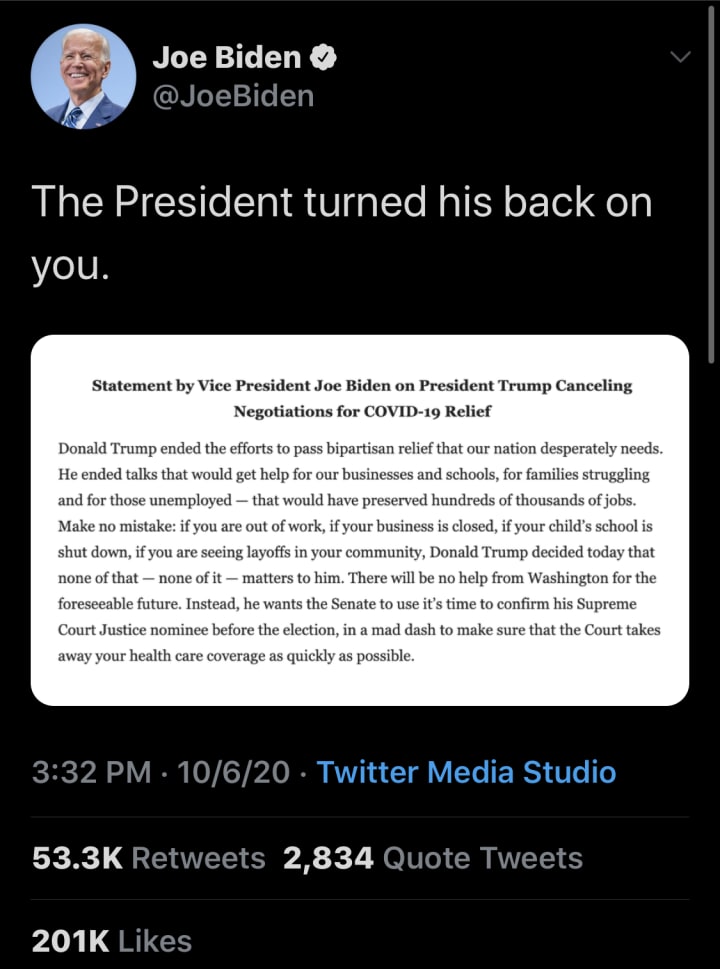 24) He believes people are good.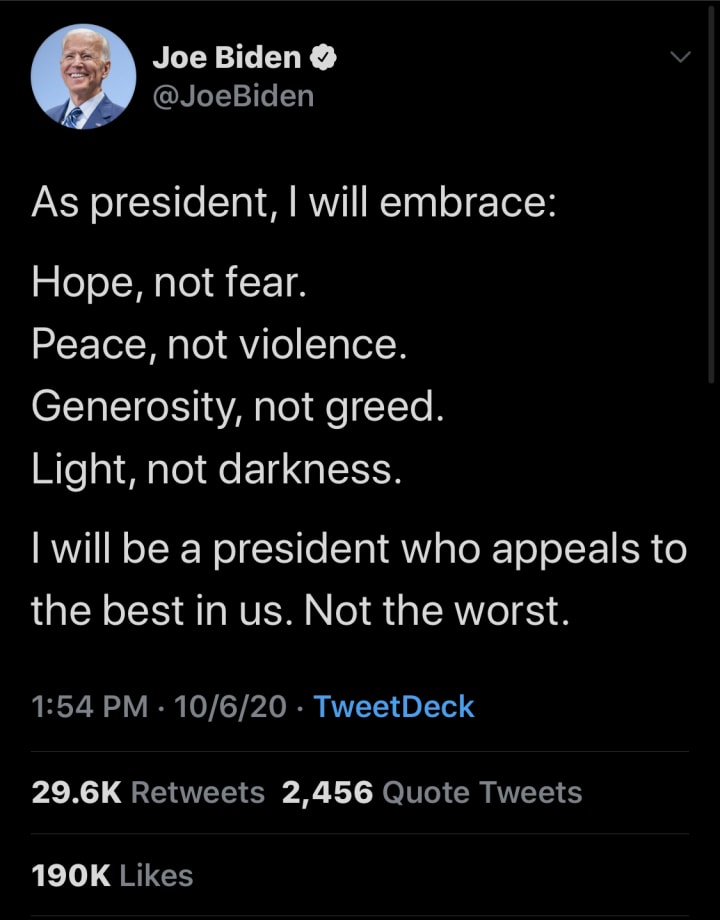 25) He believes in masks.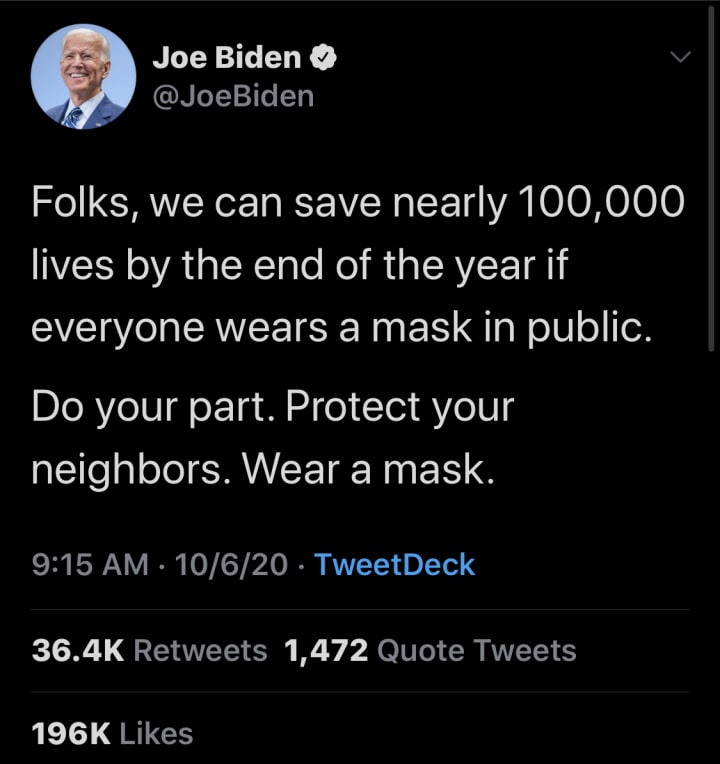 26) He believes in unity.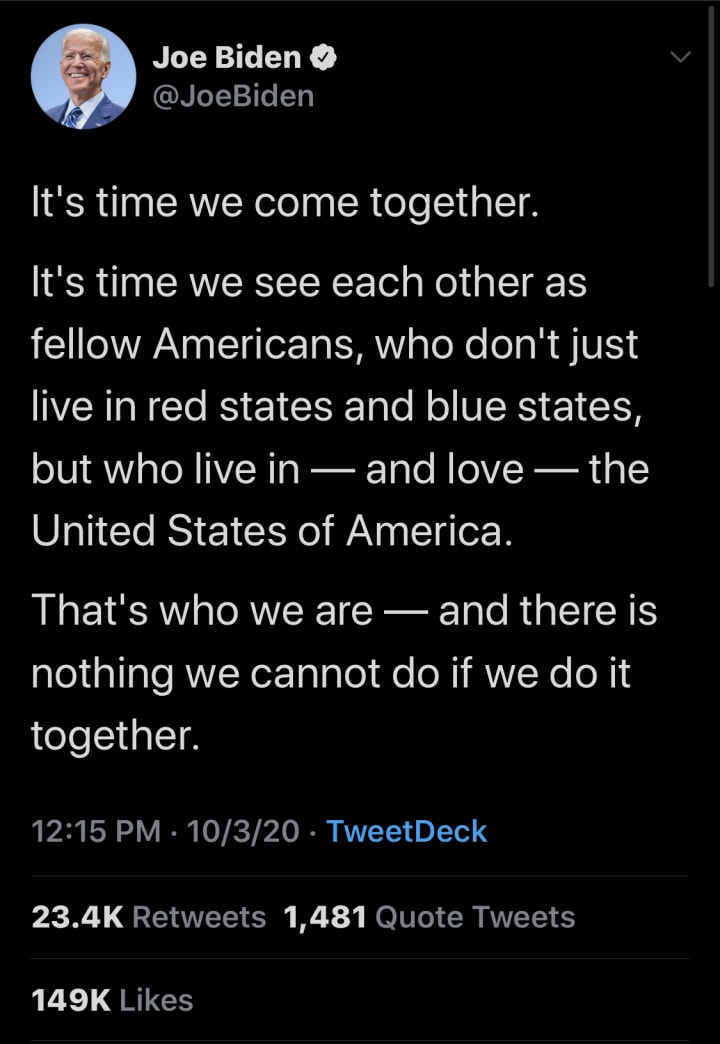 27) He acknowledged the gender wage gap on Native Women's Equal Pay Day.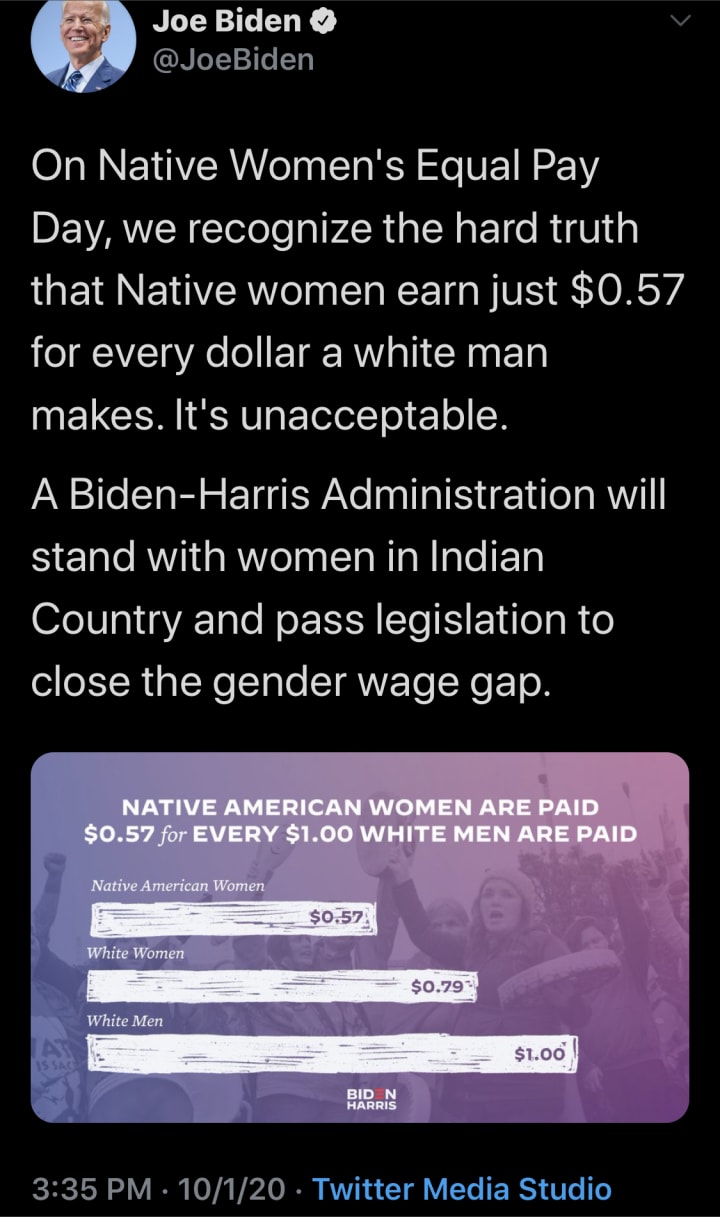 28) He celebrated Filipino American History Month.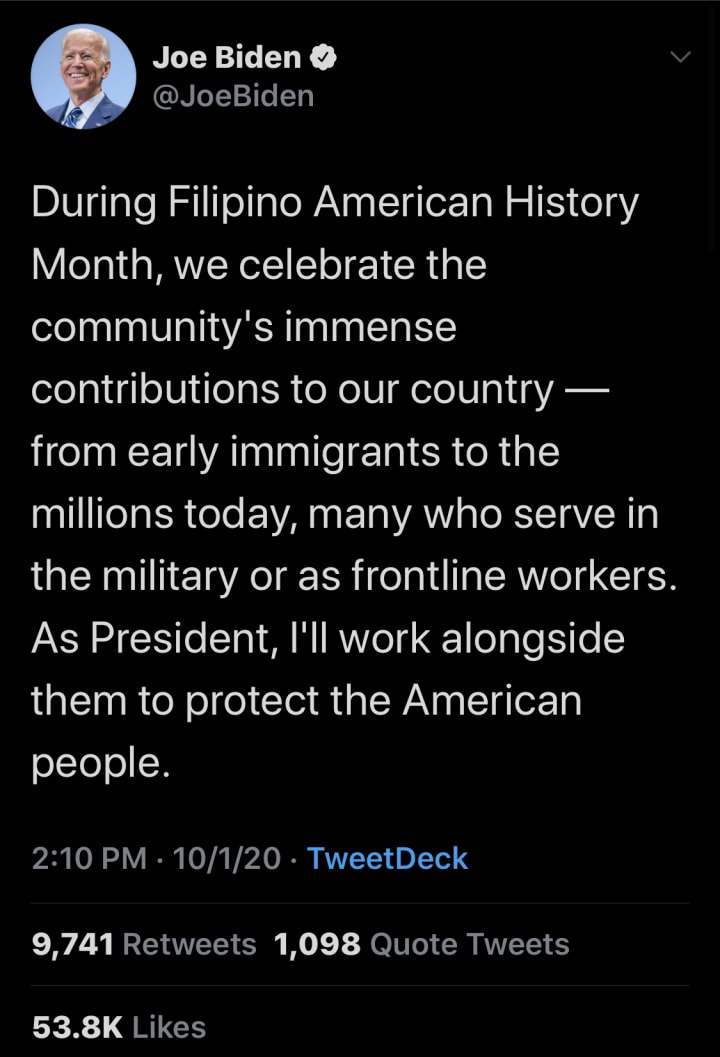 29) He tweeted in Korean.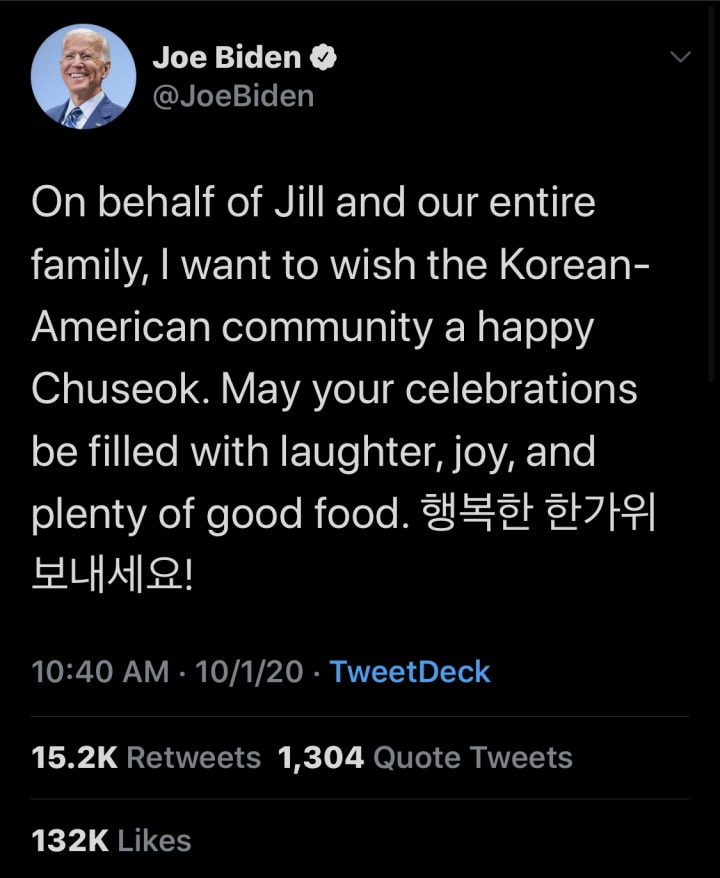 30) He paid his taxes.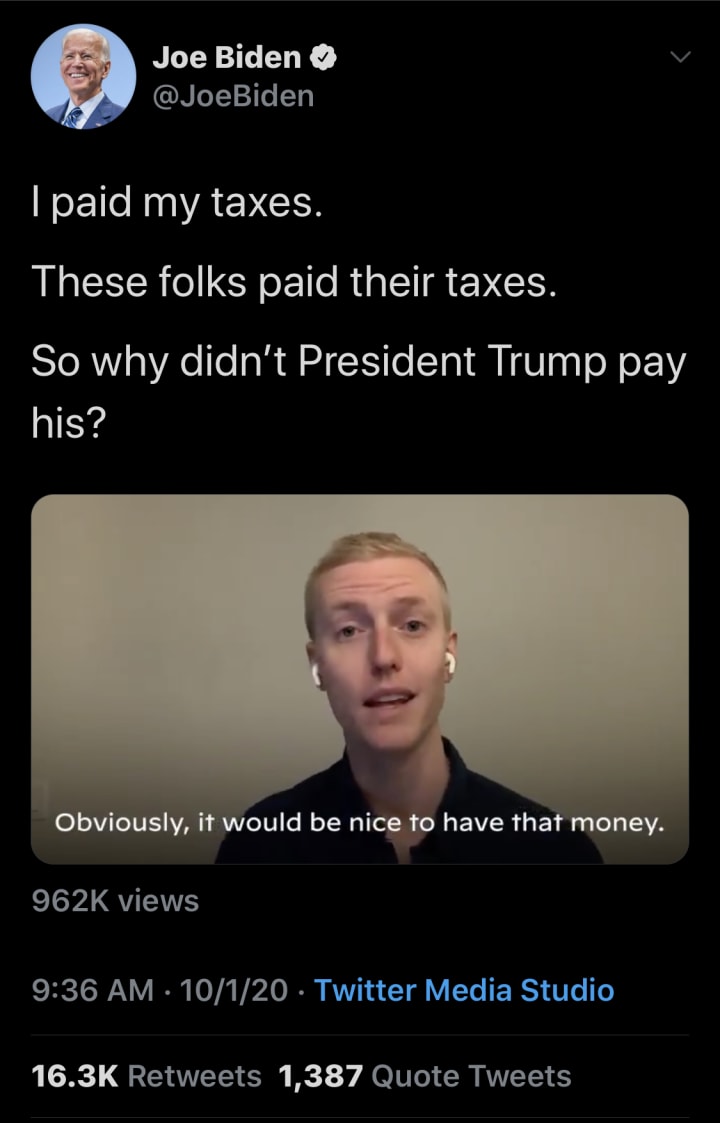 And there you have it! Thirty tweets from the former Vice President himself that should encourage you to go out and vote. PLEASE!
At the end of the day, would you rather have Donald Trump and Mike Pence in the White House or Joe Biden and Kamala Harris?
Is that even a hard question to answer? I hope not.
Enjoy this content? Find me!
Instagram: @LordGlyter
Twitter: @LordGlyter
Venmo/Paypal: @LordGlyter