Will You Be Tempted by Elon Musk's Twitter Pitch As "Buy the Rumor, Sell the News" for his Doggie Coin
The court proceeding over Elon Musk's acquisition of Twitter has been postponed to take place on Thursday, October 28.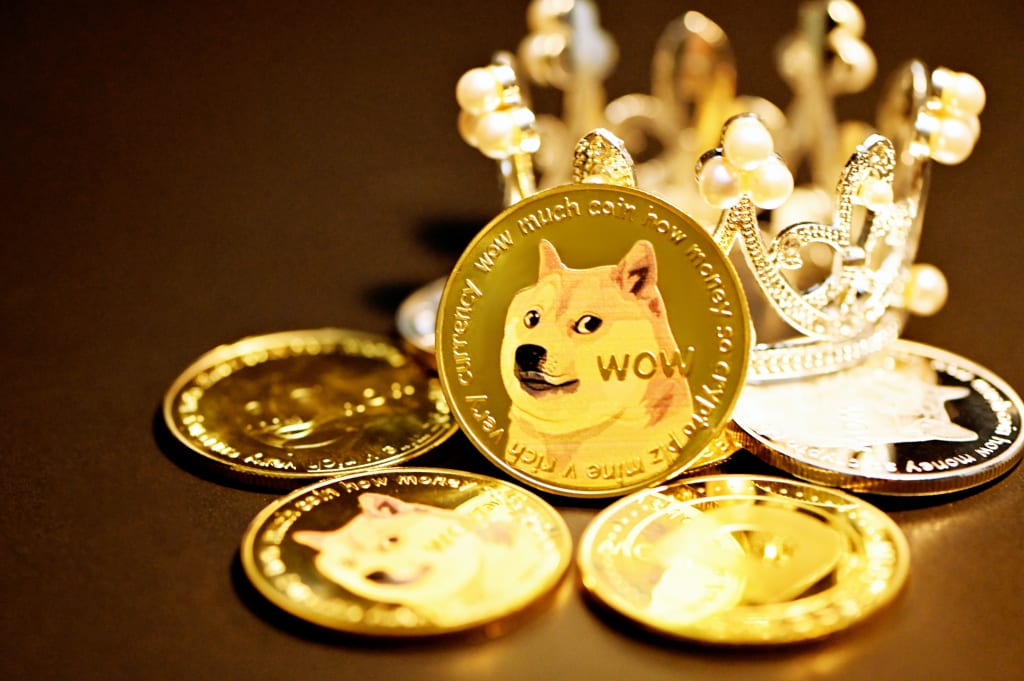 The trial was supposed to start on Thursday, October 6 according to the initial schedule. The matter is now being presided over by the Honorable Kathaleen St. J. McCormick of the Delaware Court of Chancery. 
In the event that the merger agreement is not finished by the 28th of October at 17:00 Eastern Time, a date for the trial will be scheduled for the month of November. The judge has ordered Musk to conclude the transaction by the specified day and time.
Elon Musk is very close to completing the purchase of Twitter, which is now the social media site that has the most users worldwide. According to recent reports, Elon Musk, CEO of Tesla and SpaceX as well as the richest man on the planet, has reached an agreement to purchase Twitter for an astounding price of $44 billion.
According to a document that was submitted to a regulatory body on Tuesday, Elon Musk has changed his mind and is now offering to purchase Twitter at a price of $54.20 per share. As a result of the announcement, Twitter share prices finished the day up more than 22%
A statement was sent by the social networking giant confirming that it had received the letter and stating that "the goal of the Company is to close the transaction at $54.20 per share."
The most likely scenario is that both will fall in the short run (while selling the news), followed by a rally before October, when the approach will change to buy the rumor and sell the news.
Shorting Twitter and DOGE for the short term back to support will be beneficial and in line with the Wyckoff Method Accumulation phase given that the price needs to return to the lowest support before continuing back higher.
At the beginning of this year, Elon was very enthusiastic about the possibility that Twitter will start accepting Dogecoin for ad purchases. Depending on how things play out, this may be a HUGE deal for DOGEUSDT in terms of both market capitalization and adoption of the cryptocurrency.
Take notice that I foresee a decrease towards the highlighted support zone in the near future in days , and you should prepare for it and always do your research . You have absolutely little chance of consistently profiting from trading based on news because the market price reflects that news instantaneously and there are algorithms out there trading millions of dollars in these firms based on news items.
Investors who acquire stocks in response to headlines that are unlikely to last more than a day are not aiming to build a business; they are speculators hoping to make a profit by selling their shares at a higher price tomorrow.
When my discussions with Twitter are over, one of my goals is to have successfully negotiated on a potential trade and at least to make some good margin of at least few XXs %.
#Disclaimer Note :
All dates mentioned here are subject to changes as subjective to court's schedule and its decision.
The author has made every reasonable effort to be as accurate and complete as possible in the creation of this article and to ensure that the information provided is free from errors; however, the author/publisher/ reseller assumes no responsibility for errors, omissions, or contrary interpretation of the subject matter herein and does not warrant or represent at any time that the contents within are accurate due to the rapidly changing nature of the Internet. Any perceived slights of specific persons, peoples, or organizations are unintentional.
This publication is not intended for use as a source of any financial , money making ,political , military , medical or accounting advice. The information contained in this guide may be subject to laws in the United States and other jurisdictions. We suggest carefully reading the necessary terms of the services/products used before applying it to any activity which is, or may be, regulated. We do not assume any responsibility for what you choose to do with this information. This article is not meant for financial nor Military advice , Use with your own judgment
About the Creator
Estalontech is an Indie publisher with over 400 Book titles on Amazon KDP. Being a Publisher , it is normal for us to co author and brainstorm on interesting contents for this publication which we will like to share on this platform
Reader insights
Be the first to share your insights about this piece.
Add your insights