Will NFTs Make it through Ups and Downs in Bull and Bear Cycles?
Chair - the first DEX for utility NFT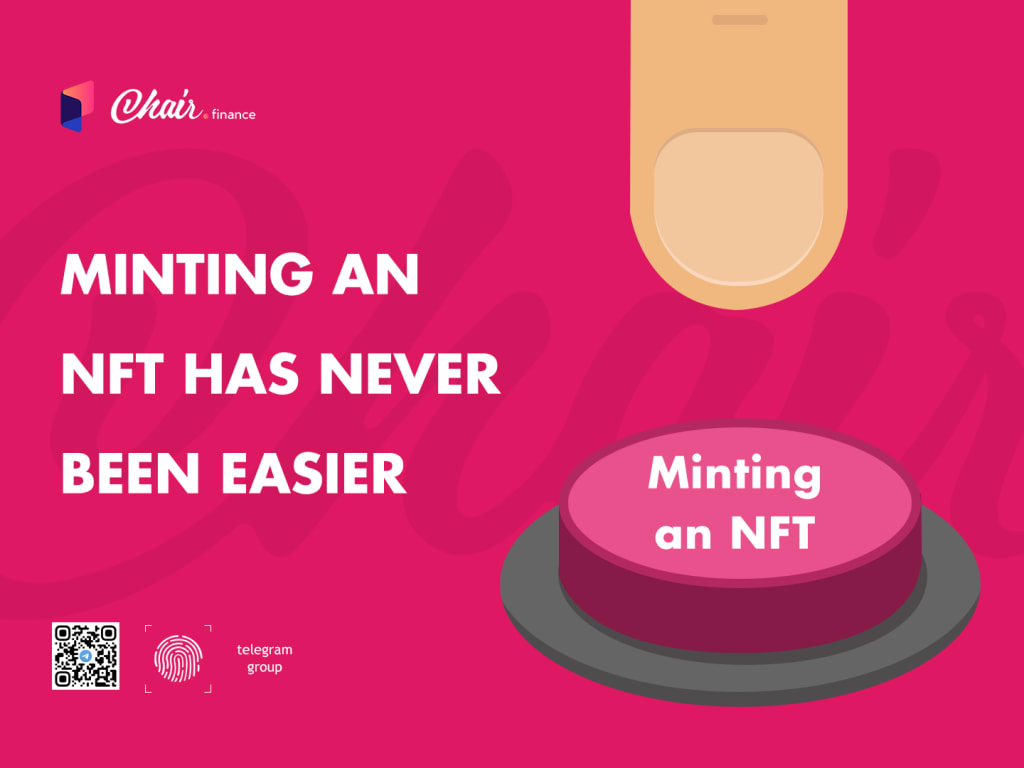 Cryptocurrencies came back to earth with a climax in recent selling on Wednesday, May 19th. Bitcoin dropped some 30% from $43,000 and hit a low of approximately $30000 in 24 hours. A large number of cryptocurrencies fell by over 50%. The steep slide has triggered panic among investors.
Has the bull run ended?
The question has been asked the most frequently in the crypto industry these days. However, no one can give an answer confidently. A shake-out like this is not the first one in the industry, and it will never be the last one.
In such a volatile market, will NFTs (Non-Fungible Tokens) make it through the ups and downs in bull and bear cycles?
The value NFTs Bring to the Real World
Being unique and indivisible makes NFTs an ideal digital certificate of physical goods. The physical assets that could not be digitized before can be digitized now in the form of NFTs. For example, there are NFTs of real estate, insurance, a dinner, or even a tweet.
On the contrary, fungible tokens have often developed in a vacuum and failed to get involved in the real world since the birth of bitcoin in 2008. There is no doubt that these fungible tokens are badly influenced by broader market ups and downs.
As crypto assets plunged recently, an increasing number of enterprises started to reach out to the NFT industry as they found its potential for NFTs to be combined with numerous use cases.
Diversity of NFTs
Although NFTs have generally been used to represent artwork and collectibles, NFTs can be applied to many more different industries. Tokenizing rights and benefits into NFTs might be the solution to enrich NFT assets.
CHAIR is the first decentralized platform that focuses on rights and benefits NFT. On CHAIR, use cases of NFT are not limited to artwork and collectibles anymore. Instead, the category of NFT application on CHAIR will be significantly diversified for rights and benefits, and will involve multiple industries in the real world. Rights and benefits associated with real estate, identification, internet influence, a piece of music, a picture, or a car, provide numerous use cases for rights and benefits NFTs.
The diversity of NFTs on CHAIR will greatly boost the circulation of physical assets, which can never be achieved by fungible tokens.
Fan Economy
The emergence of a super fan economy has fueled the NFT excitement recently. KOLs with a large number of followers on Twitter, Instagram, and YouTube have a better shot at attracting users outside the NFT industry. The economy could very well be the pivot driving the expansion of NFTs into the mainstream market.
CHAIR, the NFT decentralized trading platform for rights and benefits, enables KOLs and fans to exchange their interests. After a KOL mints an NFT with rights and benefits customized for his or her fans on CHAIR, fans will compete for this NFT by purchasing, trading, and even auctioning in order to get the corresponding rights and benefits, which not only accelerates monetization for KOL influence, but also activates the market profoundly.
As it is known to all how crazy fans are about their favorite KOLs, we can imagine how interested they will be in the rights and benefits NFTs minted by these KOLs. The more loyal a fan is to a KOL, the longer he or she would like to hold the NFT representing the KOL rights and benefits, regardless of the price of the NFT itself. This is in contrast to fungible token markets where price determines whether to hold tokens in the long term.
Let's go back to the question put forward in the beginning: will NFT make it through the ups and downs in bull and bear cycles? I bet you have your own answer now!
About the Creator
CHAIR is the world's first decentralized trading platform for utility NFTs. CHAIR tokenizes "rights and benefits" into NFTs and establishes a brand new NFT trading system to improve asset liquidity and economic efficiency.  
Reader insights
Be the first to share your insights about this piece.
Add your insights