Who is Mr. Gold
Why was there a great need for financial change and the revelation of who is really the creator of Bitcoin ?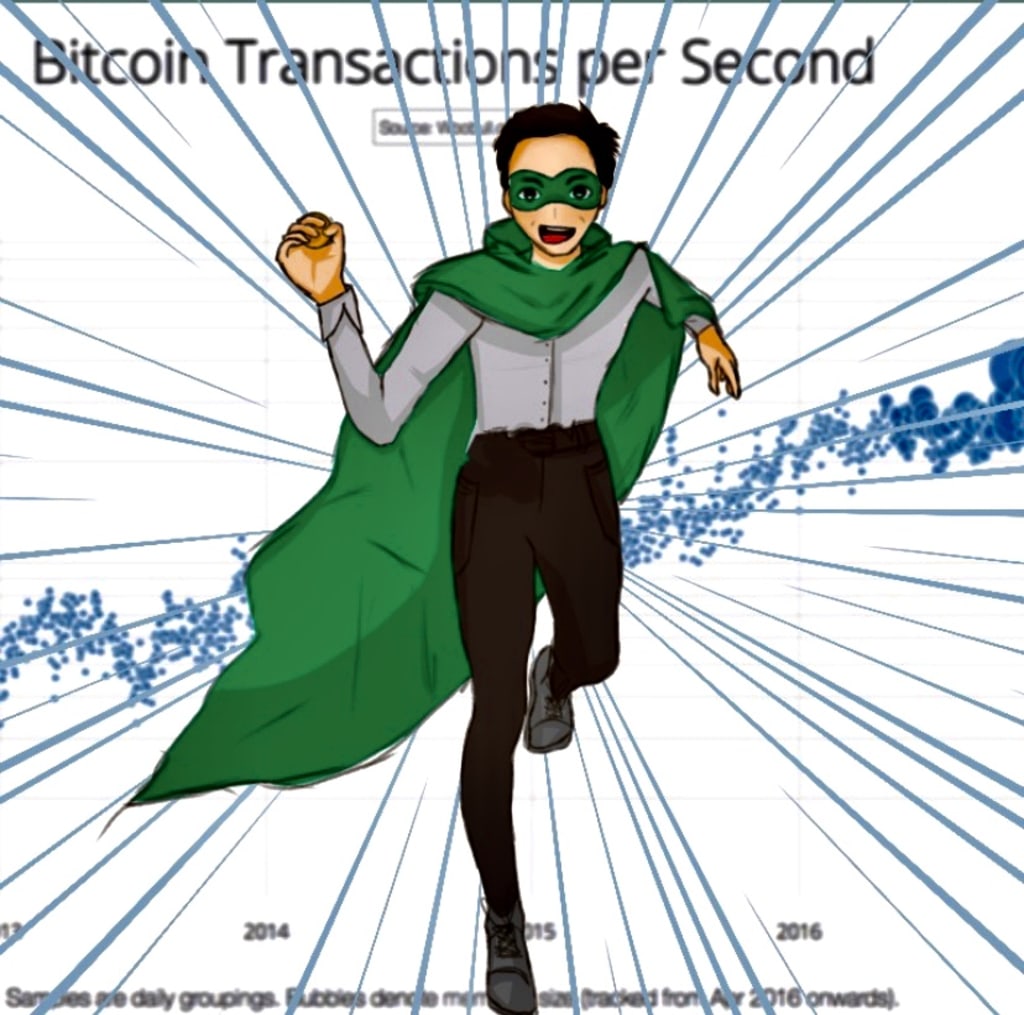 The financial markets have been experiencing much instability for many years now but to really understand why this was spurred on a new liberational movement of digital currency, we must first go back to before it all started.
Let me take you back on a financial journey to discover who was really behind the creation and why.
It all began back in 2008 when the financial stock market crashed.
The losses experienced were huge and ran in to the hundreds of billions of dollars practically overnight. Many investors at that time were placing large investments into what was then a promising future market.
The expansion of foreign markets within the stock exchange were the new focus and in particular China's growing economy.
It eventually came to light that many of the hundreds of foreign companies listed on the stock exchange were not as profitable and big as they were made out to be.
This was clearly referred to by the documentary shown on Netflix called 'The China hustle'.
All who thought would make a profitable margin were led into a false sense of belief and that the centralised systems in place would somehow protect them from such further financial collapses.
In reality not one regulation was set in place to safe guard it's consumers.
In 2008 Once again we all witnessed another devastating financial collapse with governments and central banks unable to prevent such losses from occurring and inflation attacking us all.
Although much financial misery was being experienced by many, we also had Smart start ups and innovative companies figuring out solutions and ways to survive in such a rocky outlook to its current climate.
One that would take new technology to bold heights bringing us our own tools to change with the times of a current failing banking system.
We seen the arrival of PayPal, the first ever digital monetary exchange that was set up and designed to send and receive payments for consumers and companies quickly through the use of the internet.
This was a game changer and society had now started to realise the future of finance needed to change and that change could bring fairness between both consumers and companies eventually building more trust!
There was finally a glimmer of light From the top of the Global financial pit. Beknown to many but a dream had been Implemented intrinsically and was woven like a needle and thread into the fabrics of the financial system.
For the very first time We were witnessing a new era on ways forward with the use of new technology.
There was much need for solutions and a lot of hope at this crucial time when a global outcry from companies and businesses were looking for some re-assurance that they would survive this wave and be provided with a chance to succeed with plans of long term growth.
In 2009 Bitcoin launched And was released under a pseudonym of Satoshi Nakatomo as its creator.
A white paper was produced explaining how a new digital currency had been invented using a mathematical equation being implemented and embedded into the internet.
The codes of currency could be used with keys and transactions could be created safely using it to form a new digital currency.
Many first believed this individual was a professor living in Japan and for some years but his presence was witnessed Initially through various forums online where he would talk about bitcoin and it's promising future.
In 2011 he was no longer communicating and no one heard from him until the media thought they had discovered him and wanted to interview the founder in 2014.
A man named Satoshi Nakamoto a professor who was living and working in L.A. at the time.
He stated publicly and unequivocally that he was not the bitcoin inventor.
Later it was discovered that the true Mr. Gold had shown up again one last time on his forum online letting everyone anonymously know that he and Nakamoto were not the same person.
This gave rise to the further questions on the mystery of who is Mr.Digital Gold!
When Bitcoins release took place many people were dubious of its course and were not quite sure of what kind of impact it would initially form.
It didn't take long for the currency to start its fluctuating path and by 2010 it had reached a new pinnacle of being matched to the value of $1 per bitcoin.
Bitcoin had finally made its point of power present and it was becoming a serious currency plus a viable investment.
That same year we witnessed the first digital transaction used by a man in New York who ordered a pizza paying with his bitcoin in exchange for products.
The true innovator behind the great design knew that it would only be a matter of time before it would grow and manifest itself into the current financial system.
The original plan was set out for 10 years to work on phase 1 building and exercising the contuous growth if bitcoin until his mission 1 would be completed by this point he would be the most influential person on the planet without knowing his true identity.
Much like a masked superhero swooping in to save the day and fight crime for the better good of people.
To be exact what Batman means to Gotham being the saviour by fighting back ergo in the same way Mr. Gold was our modern day superhero for saving the financial world.
The fundamentals of this new currency was a way out to bring equality and fairness to the rights of all who use the currency.
Bitcoin would in turn be benefiting for many due to its nature of being decentralised finance with no overall dictatorship of any central bank giving it a new found freedom of financial expression for all of society to explore.
Thus leaving less room for chance to any fraudulent behaviours or any further attacks of inflation to take an affect.
So you now you know why Bitcoin was created and how the turbulent times brought forward new innovations which were desperately required but let me explain to you who is Mr. Gold and why.
The man with the 10 year plan!
The genius and architect who keeps himself a mystery like a caped crusader in a comic bringing freedom to those exploring there financial futures with digital gold!
For those of you who are still wondering ' I wonder if Mr. Gold is still watching', the answer is most definitely yes and he has now reached his planned second phase of transition for digital gold and its gold rush fever time for many corporates investing while the value of other currencies dwindle due to the huge printing of bank notes this past year alone.
We flash forward to the present 2021 where we now see healthy stocks moving with stability,
Banks entertaining the thoughts of holding bitcoin custody exchange for clients and referring client investors to buy bitcoin along with hedge funds, pension funds and many famous millionaires like Mark Cuban investing heavily.
It's current global demand is forever more growing while supply of bitcoin is falling as there are only 21 million coins in supply.
Many large corporate players are gathering their share of coins with Tesla's announcement last week of buying and investing on the blockchain With the amount of $1.5 billion dollars being poured into the currency, with many more corporate companies to follow suit no doubt.
It's healthy recognition that has led to many other companies working on ways to accept bitcoin on major payment programs like PayPal, Visa and MasterCard all ramping up for the new rollout while many cities are also in acceptance of the power of this currency becoming more of a major player in the short tiem to come.
Miami also being one to openly want to invest and accept Bitcoin in the near future.
Things are not so easy to spot even when hidden in plain sight although they have been present constantly lurking, trending, helping and assisting bitcoins impact to the market but looking back in its history, Mr. Gold has been there the whole time, making the challenges, bringing innovation each time and causing controversy of changes with the implementation of new technology, making improvements all the time but never giving up ever, he once quoted "Doing something for the good of humanity that's what I like doing".
If you haven't figured it out who he is by now then let me reveal to you, he is the most influential and wealthiest man alive on this planet that's right Mr.Elon Musk is Mr. Digital Gold.
Although he will never admit to being the true innovator, creator and major architect of this colossal quantum digital invention but it seems his reasons are quite simple.
Bitcoin was built on the importance of the initial principal that the currency remain with no central head of control.
This would in turn give anyone who owns bitcoin the freedom to trade with digital currency and by many current standards safer to trade with out all the negative affects of risk of inflation and fraud.
Bitcoin has become its own leading locomotive driving full steam ahead with its digital wheels of steel giving us all new hope as the worlds leading most strongest valued asset.
For all individuals,businesses, companies both big and small are getting in on Bitcoins bull run but the truth is the real impact has just started and so more exciting times to come.
The future is bright, the future is digital Gold thanks to Mr.Gold we salute you our modern day financial hero!