Where Can you Buy an NFT?
2 top marketplaces to buy an NFT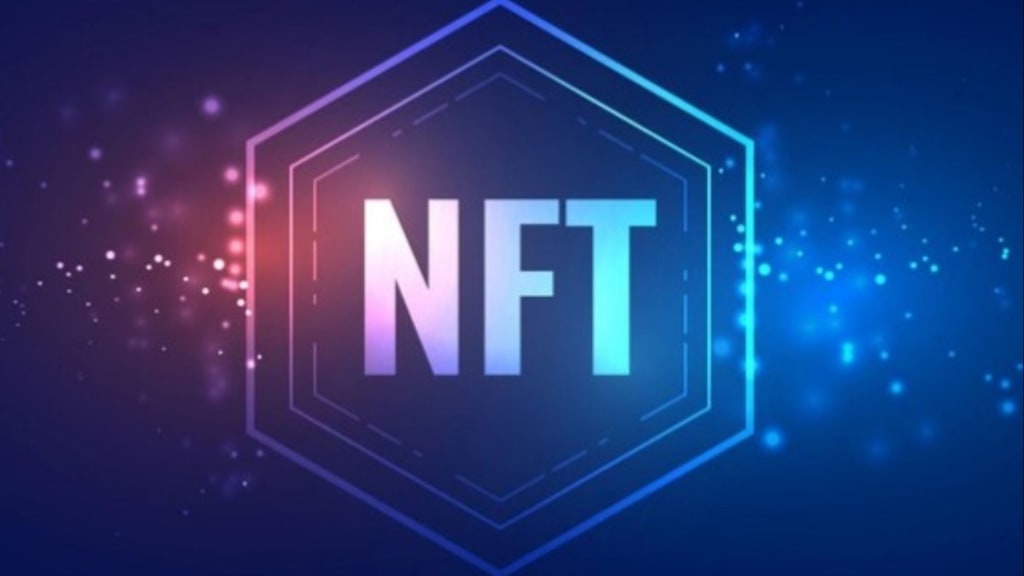 These are just three of the reasons people are buying non-fungible tokens. And since 2021, adoption of this new technology has skyrocketed, with sales of $25 billion this year. After you've seen the headlines, explored the Discord servers, and fought on Twitter, you're ready to take the plunge. But you may have a few questions, most notably "Where do I buy an NFT?"
In this article we will explore the top five markets where you can buy an NFT and two buying methods directly from an NFT team.This guide has all the tricks you need to know, from one-click buying, cryptocurrency bidding, rarity analysis, and gas fee management. At the end, when we look at buying equipment, we will discuss the pros and cons of buying a smart contract.
Let's start with the most common way to purchase an NFT: buying it on a secondary market.
Buying on a Secondary Market
secondary markets are like the eBays of the NFT ecosystem. You can buy anything from profile picture collectibles to blockchain game items, all with just a crypto wallet, cryptocurrencies, and internet access.And while secondary markets aren't the only place to get your NFT fix, they are the most convenient, accessible, and risk-free.
In the secondary markets, you usually buy from another collector or artist. This modality is a key difference from the other methods we're going to cover where you're buying directly from a team. Another important point when buying in secondary markets is that you know the exact NFT you are buying.
This specialty is different from the minting process, where you can buy an NFT but may not know what it is until revealed.This section covers the top five secondary markets: OpenSea, Magic Eden, LooksRare, Solanart, and Rarible. These are the main markets. Each has certain characteristics that set it apart from other markets. Together, they form the crème de la crème in the NFT markets and account for a large portion of NFT sales volume. Let's start with the oldest and most popular: OpenSea.
#1: OpenSea
Founded in 2017, OpenSea has grown to become the largest NFT marketplace, and it's not close. Last year, the company raised $300 million in Series C funding at a valuation of $13.3 billion. And OpenSea is no longer limited to Ethereum and Tier 2 scaling solutions, having recently added Solana NFTs and taking market share from some of the other markets on our list.As the largest and oldest NFT marketplace on this list, it has more to offer buyers than any other. Here is a quick overview of what you can expect as a buyer at OpenSea:
Digital Wallet Support: OpenSea supports over 10 wallets including MetaMask wallet, Coinbase wallet and two serving the Solana
blockchain The NFT as well as various collections: OpenSea has the most extensive collection of NFTs to offer including Profile Picture Sets, NFT Art, Gaming NFTs, Metaverse Land and Sport
A dedicated stats page: On OpenSea's stats page you can find the Negotiation Price, Unique Owners and Number of Item
Sorting by Characteristics: If you are looking for an NFT with specific characteristics, you can search for it using the sorting tools on the collections page.
Multiple Purchasing Options: Offer includes OpenSea design that sets the standard for NFT markets. A simple homepage opens with a search bar, collections, featured NFTs, a preview stats page, and the different categories of NFTs hosted on the site. At the bottom is a list of partners and a navigation pane.
Entering the name of an NFT returns a list of collections, accounts, and individual NFTs based on that keyword.Luckily, the site puts a blue tick next to verified collections in the search. This method makes it a little harder to get scammed.
Navigating to a collection page displays the NFTs in that collection. By default, the site sorts them by price from lowest to highest. You can change this via a drop down button with 10 choices.Below each NFT you can see the price (if the NFT is for sale) and the time remaining in the sale. You can sort by characteristics in a bar on the left to find the NFTs you want more quickly.
Despite the multitude of options, the design is clean and tidy. OpenSea renders its website in blue and white, which can highlight the colors of the NFT art. However, if you prefer dark mode, you can change it from the account dropdown in the top menu.
Creating an OpenSea account is as easy as connecting a crypto wallet. Once you've done that, you'll have access to other custom features. These helpful tools include a list of NFTs you've bookmarked, a "watch list" and your collections. You can even change your name and insert a profile picture, even from an NFT you just bought.
One of the biggest advantages of shopping at OpenSea is being able to pay for NFTs with a debit or credit card.But there is a problem: these NFTs must reside on the Polygon blockchain (an Ethereum Layer2 solution).
Although OpenSea is the leader, other markets compete for its title. Next on the list is the top dog on the Solana blockchain, a market that's been around for less than a year but has already made a significant impact.
#2 – Magic Eden Founded in 2021,
Magic Eden is the most prominent marketplace for the Solana blockchain. Despite being late compared to other Solana NFT exchanges, it quickly became a favorite.The combination of a beautiful interface and helpful guides for newcomers makes Magic Eden accessible even if you're just starting out.
Here's a quick breakdown of what you can find on this Solana marketplace:
Digital Wallet Compatibility: Magic Eden can connect to over 10 Solana wallets.
A Diverse Range of NFT Collections: From profile picture collections to games, Magic Eden has one of the most extensive Solana NFT collections available.
An Insights Page – This particular stats page has a collection of six stats that can show you the trends of various NFT collections with some additions that other markets lack.
Multiple Buying Options: In Magic Eden, you can buy an NFT outright, bid (with a zero percent fee), and bid on auctions
If one thing is certain about Magic Eden, it makes buying an NFT easy. A wealth of data is available on the homepage: latest releases, popular collections, upcoming releases, top collections by market cap, and Solana "OG" collections. Each collection comes with a sample NFT image so you can quickly see which projects you like the most.
The Popular Collections page shows NFT projects row by row.Just like on the homepage, each collection contains an image that represents the art. But unlike on the homepage, there are sentence beginnings under the pictures: small descriptions of the projects.
But the real power of Magic Eden is four features that OpenSea lacks.
First, if you navigate to a specific NFT, you can see something called "MoonRank". This MoonRank is a rarity value that helps you determine how rare an NFT is in a collection.You can even see the rarity of individual traits in Magic Eden's Attributes section.
Second, the other NFT descriptors are more detailed on Magic Eden. You can easily see the artist's royalty fee (which usually is a cut from any secondary sale), the price history (what it was sold for and when), and what crypto wallet currently holds the NFT.
Third, Magic Eden has a handful of guides available for NFT newcomers. These include introductions to specific collections, general NFT topics, and even a weekly newsletter. If you're getting started in NFTs, it's not a bad place to get your feet wet.
Fourth and finally, the website has applications for creators and digital artists. Many people who start out buying NFTs create one eventually. Using the left-hand menu, you can apply to receive privileges to list, auction, and even join its Launchpad program. Although listing may be more accessible on OpenSea, Magic Eden clarifies the steps a creator needs to follow.
nft
About the author
Blockchain technology will change the world. Cryptocurrencies are just a tool for that change.If you can't explain it to a six-year-old, you don't understand it yourself.
Instagram: @cryptogilb
Reader insights
Be the first to share your insights about this piece.
Add your insights